Virginia
1005 Enon Church Rd
Chester, VA 23836
United States
This heritage site is a part of the American Battlefield Trust's Road to Freedom Tour Guide app, which showcases sites integral to the Black experience during the Civil War era. Download the FREE app now.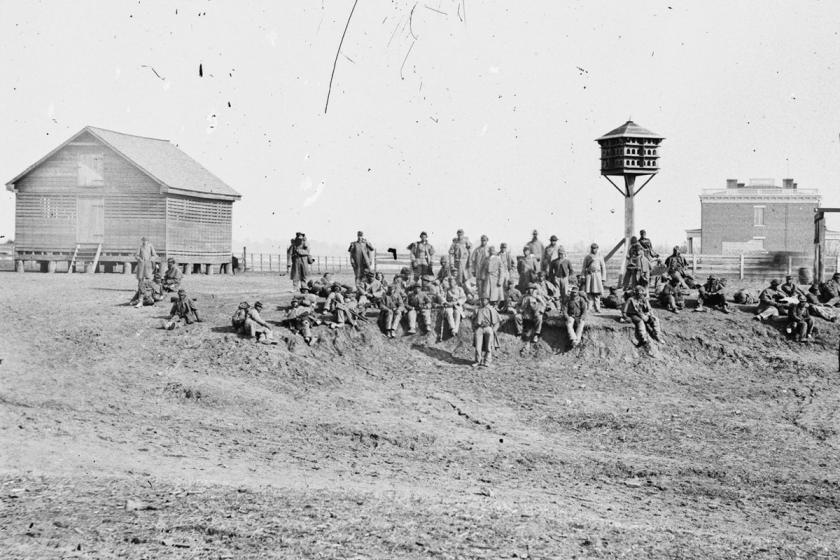 Thousands of African-American troops served in the Army of the James under the official designation of United States Colored Troops (USCT).
Maj. Gen. Benjamin F. Butler was a strong proponent of the use of African-American troops and had more USCT regiments under his command than any other general. These USCT regiments were served by one of the hospital wards at Point of Rocks.
The USCT units in the Army of the James played a key role in the opening days of the Bermuda Hundred Campaign by seizing and holding strategic points on the James River at Wilson's Wharf, Fort Powhatan, and City Point. On May 24, 1864, the troops at Wilson's Wharf repulsed several attacks by Confederate cavalry.
The African-American troops under Butler's command were among the first to assault the defenses of Petersburg on June 9 and June 15, and played a supporting role in the Battle of the Crater on July 30. In August of 1864, they were detailed to work on the Dutch Gap Canal while under fire from Confederate artillery.
The bloodiest day for the USCT regiments in the Army of the James occurred on September 29, 1864 at the Battle of New Market Heights. Fourteen black soldiers and two white officers were awarded the Medal of Honor for their actions at New Market Heights.
The citation for corporal James Miles of the 36th USCT stated:
"Having had his arm mutilated, making immediate amputation necessary, he loaded his piece with one hand and urged his men forward; this within 30 yards of the enemy's works."
At a time when the abilities of African-American troops were widely questioned in the military establishment, these men proved beyond any doubt that they were as brave and hard fighting as any other combat unit.
Marker: Chesterfield County and the Blue & Gray Education Society (2016)
Explore the Road to Freedom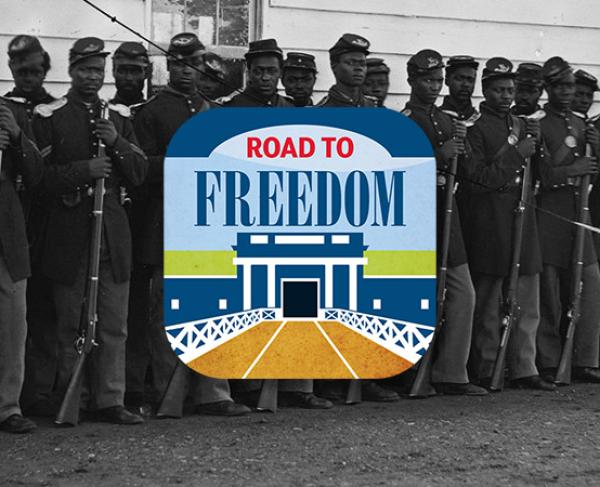 The Road to Freedom Tour Guide highlights Virginia's Civil War-era African American experience, encouraging visitors to uncover these little-known...