Virginia
3628 Campbell Rd
Newport News, VA 23602
United States
This heritage site is a part of the American Battlefield Trust's Road to Freedom Tour Guide app, which showcases sites integral to the Black experience during the Civil War era. Download the FREE app now.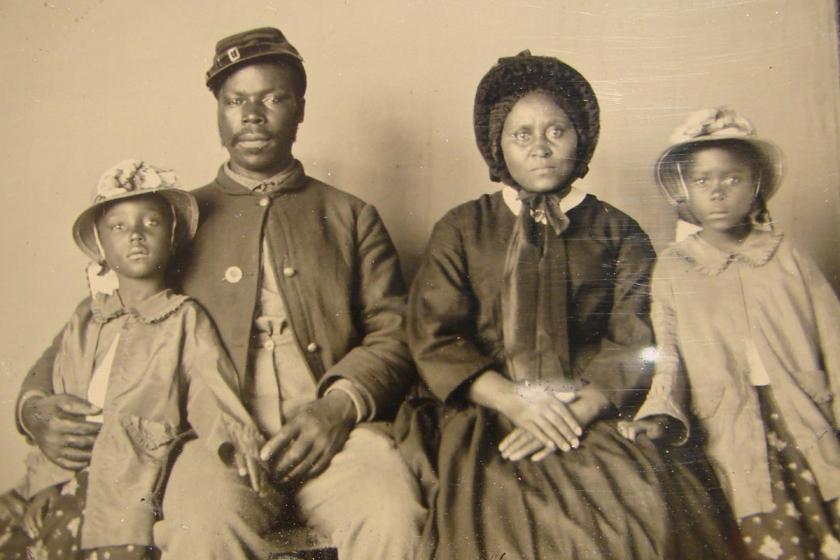 Two African American Civil War veterans, Pvt. Edward Diggs and Sgt. Anthony W. Poole, are buried here. Each enlisted in Co. G, 36th U.S. Colored Troops, in Yorktown. Blacks sought to enlist earlier in the war but were banned until after the Emancipation Proclamation was issued on January 1, 1863. About 200,000 served under the Stars and Stripes. A former slave wrote, "I felt like a man with a uniform on and a gun in my hand. I felt freedom in my bones."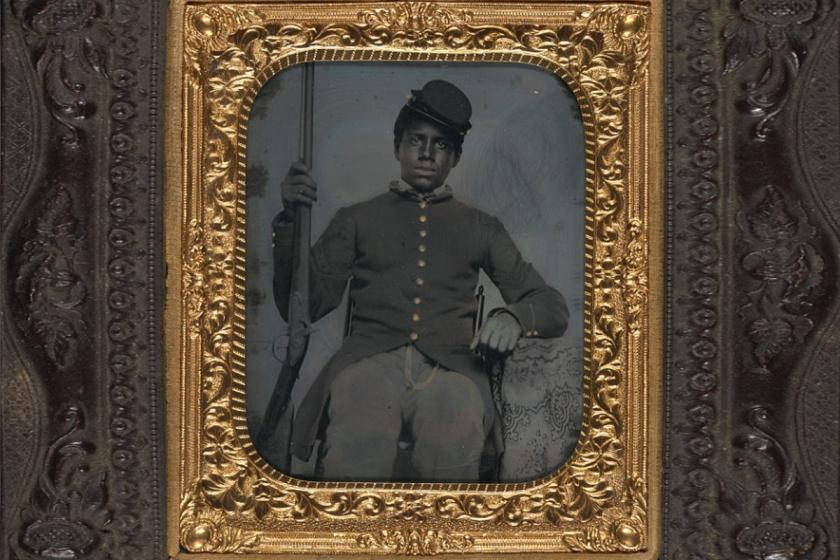 Black recruits, mostly escaped slaves from eastern North Carolina and southeastern Virginia, formed the regiment. Poole (born in Surry County on August 30, 1845) enlisted and was appointed sergeant on October 3, 1863. Diggs (born in James City County in January 1845) enlisted as a private on October 5. The 36th guarded Confederate prisoners at Point Lookout, Maryland, and then fought around Petersburg and Richmond. On September 29, 1864, Poole was wounded in action as the regiment captured the Confederate lines at the base of New Market Heights east of Richmond. On April 3, 1865, the 36th was among the first regiments to enter the city. The 36th was ordered to Brazos Santiago at the southern tip of Texas on the Gulf of Mexico. En route, at Fort Monroe, Poole was discharged on June 3, 1865. Diggs was discharged in New Orleans on October 5, 1866. The 36th mustered out in Texas on October 28, 1866.
Poole, a widower, died on September 12, 1912. Diggs received a pension in 1890. His wife, Susan, received a widow's pension in 1914 after he died.
Explore the Road to Freedom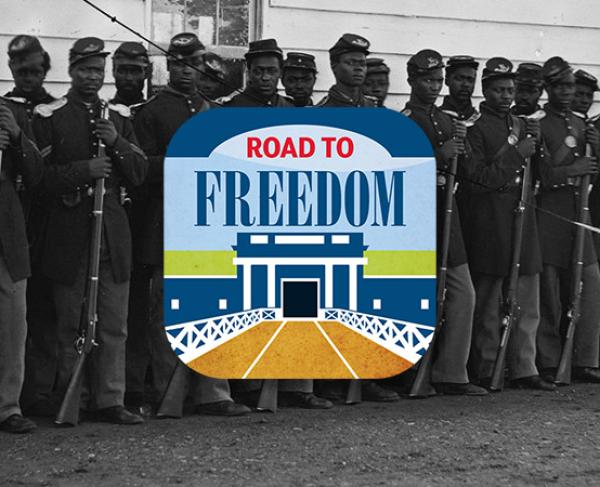 The Road to Freedom Tour Guide highlights Virginia's Civil War-era African American experience, encouraging visitors to uncover these little-known...