Virginia
Princess Anne Rd
Virginia Beach, VA 23456
United States
This heritage site is a part of the American Battlefield Trust's Road to Freedom Tour Guide app, which showcases sites integral to the Black experience during the Civil War era. Download the FREE app now.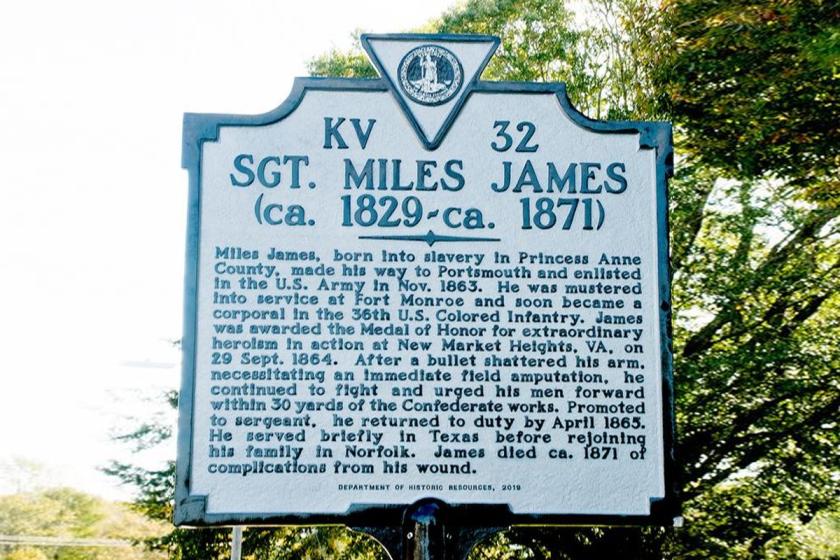 Miles James (ca. 1829-ca. 1871), born into slavery in Princess Anne County, made his way to Portsmouth and enlisted in the U.S. Army in Nov. 1863. He was mustered into service at Fort Monroe and soon became a corporal in the 36th U.S. Colored Infantry. James was awarded the Medal of Honor for extraordinary heroism in action at New Market Heights, VA, on 29 Sept. 1864. After a bullet shattered his arm, necessitating an immediate field amputation, he continued to fight and urged his men forward within 30 yards of the Confederate works. Promoted to sergeant, he returned to duty by April 1865. He served briefly in Texas before rejoining his family in Norfolk. James died ca. 1871 of complications from his wound.
Marker: KV-32, Virginia Department of Historic Resources (2019)
Explore the Road to Freedom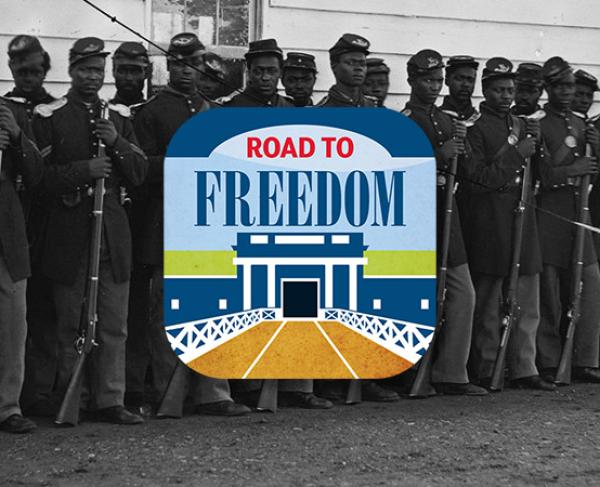 The Road to Freedom Tour Guide highlights Virginia's Civil War-era African American experience, encouraging visitors to uncover these little-known...