Virginia
Rte 20 (at Montpelier)
Orange, VA 22960
United States
This heritage site is a part of the American Battlefield Trust's Road to Freedom Tour Guide app, which showcases sites integral to the Black experience during the Civil War era. Download the FREE app now.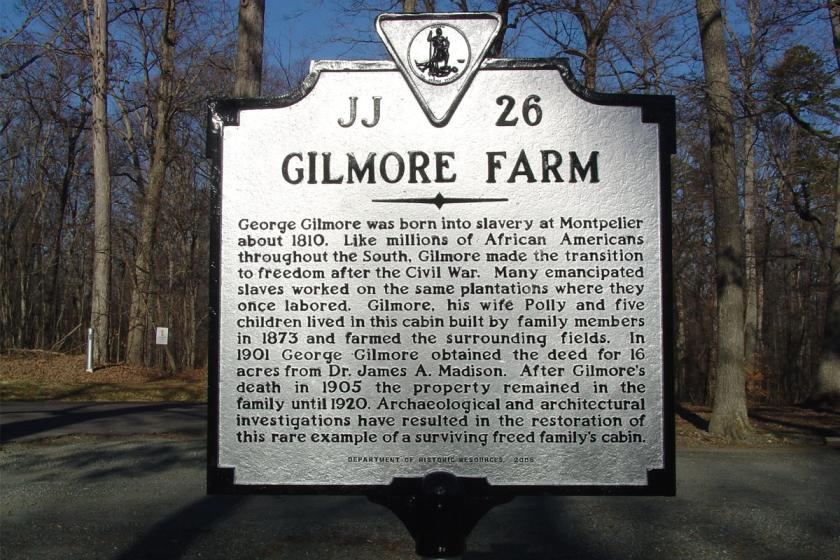 George Gilmore was born into slavery at Montpelier about 1810. Like millions of African Americans throughout the South, Gilmore made the transition to freedom after the Civil War. Many emancipated slaves worked on the same plantations where they once labored. Gilmore, his wife Polly and five children lived in this cabin built by family members in 1873 and farmed the surrounding fields. In 1901 George Gilmore obtained the deed for 16 acres from Dr. James A. Madison. After Gilmore's death in 1905 the property remained in the family until 1920. Archaeological and architectural investigations have resulted in the restoration of this rare example of a surviving freed family's cabin.
Marker: JJ-26, Virginia Department of Historic Resources (2005)
Explore the Road to Freedom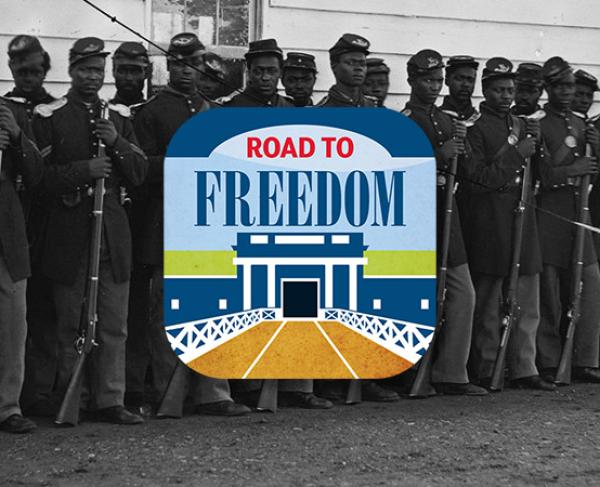 The Road to Freedom Tour Guide highlights Virginia's Civil War-era African American experience, encouraging visitors to uncover these little-known...