Pennsylvania
401 Buford Ave
Gettysburg, PA 17325
United States
Hours: Grounds and interpretive trail open daily from sunrise to sunset. See the 2023 Open House Schedule › 
Located on the Chambersburg Pike on top of Seminary Ridge, this 4-acre property was the headquarters site of Gen. Robert E. Lee during the Battle of Gettysburg.
The site includes a small stone house which, at the time of the battle, was the home of 69-year-old widow Mary Thompson. The property surrounding the house played a pivotal role in the severe fighting on July 1, 1863 and was a key position in the Confederate line for the rest of the engagement.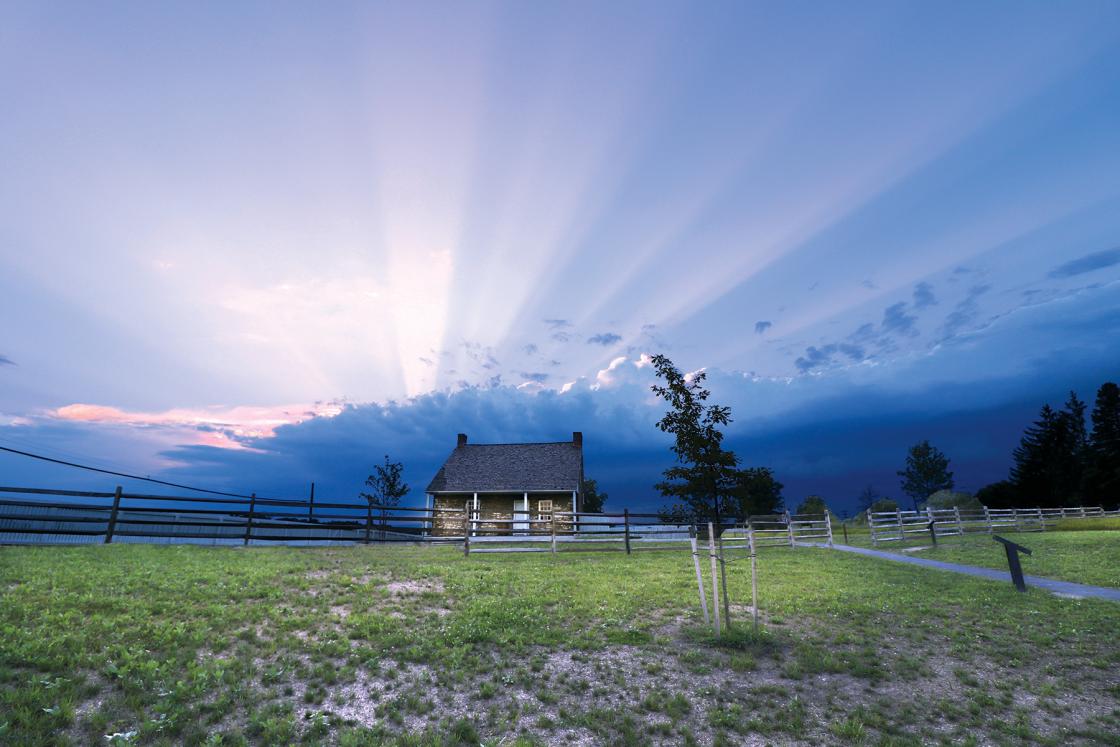 In the decades after the battle, the Thompson house and adjacent property became a popular attraction, then host to a museum and motel complex; but in 2014 the Civil War Trust announced plans to buy and restore the property as much as possible to its 1863 appearance. The Trust worked diligently to rehabilitate the home, return the landscape to its Civil War appearance, and install a new interpretive walking trail on the property — which opened on October 28, 2016.
Take a virtual tour of Lee's Headquarters
Today, visitors to the site can enjoy the self-guided interpretive trail, with five signs explaining the dramatic events at the headquarters from July 1-3, 1863. The Mary Thompson house itself has been carefully restored to its wartime appearance and will be open to the public only on special occasions. Eventually, Lee's Headquarters will be donated to the National Park Service for incorporation into the existing military park.
Open House Schedule (dates subject to change):
As staffing allows, the Seminary Ridge Museum will offer docent interpretive programing during Summer 2023 from 10am to 3pm every Friday, June 2 through August 25 and on several other weekend dates. The building will also be open to the public on the following dates: