Virginia
Rte. 301 (500 ft N of Pamunkey River bridge)
Hanover, VA 23069
United States
This heritage site is a part of the American Battlefield Trust's Road to Freedom Tour Guide app, which showcases sites integral to the Black experience during the Civil War era. Download the FREE app now.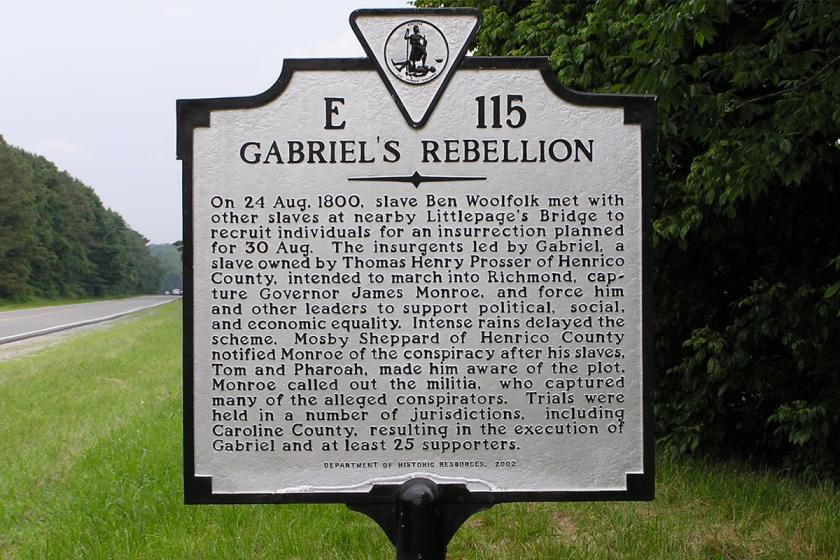 On 24 Aug. 1800, slave Ben Woolfolk met with other slaves at nearby Littlepage's Bridge to recruit individuals for an insurrection planned for 30 Aug. The insurgents led by Gabriel, a slave owned by Thomas Henry Prosser of Henrico County, intended to march into Richmond, capture Governor James Monroe, and force him and other leaders to support political, social, and economic equality. Intense rains delayed the scheme. Mosby Sheppard of Henrico County notified Monroe of the conspiracy after his slaves, Tom and Pharoah, made him aware of the plot. Monroe called out the militia, who captured many of the alleged conspirators. Trials were held in a number of jurisdictions, including Caroline County, resulting in the execution of Gabriel and at least 25 supporters.
Marker: E-115, Virginia Department of Historic Resources (2002)
Explore the Road to Freedom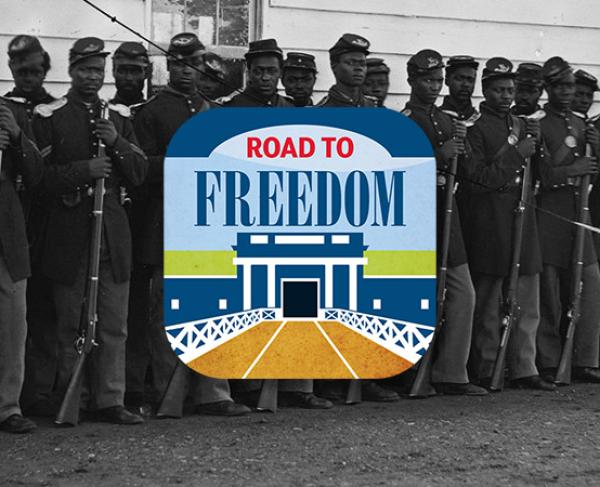 The Road to Freedom Tour Guide highlights Virginia's Civil War-era African American experience, encouraging visitors to uncover these little-known...