Virginia
N 10th St & Capitol St
Richmond , VA 23219
United States
This heritage site is a part of the American Battlefield Trust's Road to Freedom Tour Guide app, which showcases sites integral to the Black experience during the Civil War era. Download the FREE app now.
Slavery denied African Americans the education and skills required to exercise the freedom won by the Civil War. To redress that, Congress created the Freedmen's Bureau and Freedman's Bank in March 1865. In Richmond, the Bureau and its branch Bank first operated out of two frame buildings here at 10th and Broad Streets, relocating several times before closing in 1872 and 1874, respectively. The agencies united families, legalized marriages, and provided education, food, clothing, job placement, legal and other services to former slaves. The Bureau's and Bank's written records are among the earliest and most complete histories of African American heritage.
Marker: SA-6, Virginia Department of Historic Resources (2006)
Explore the Road the Freedom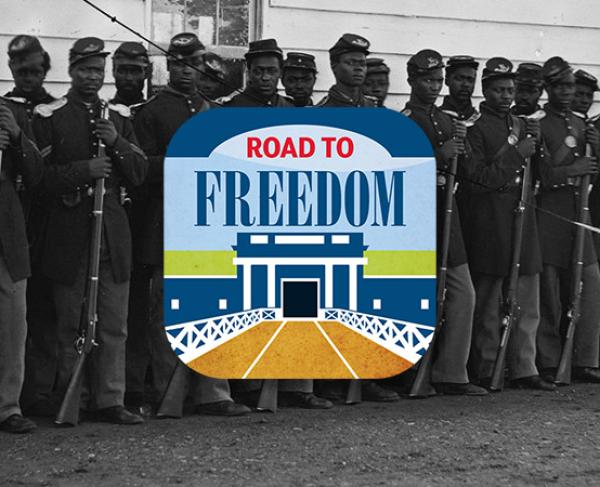 The Road to Freedom Tour Guide highlights Virginia's Civil War-era African American experience, encouraging visitors to uncover these little-known...