Virginia
Rte 58 near Buckhorn Quarter Rd
Courtland, VA 23837
United States
This heritage site is a part of the American Battlefield Trust's Road to Freedom Tour Guide app, which showcases sites integral to the Black experience during the Civil War era. Download the FREE app now.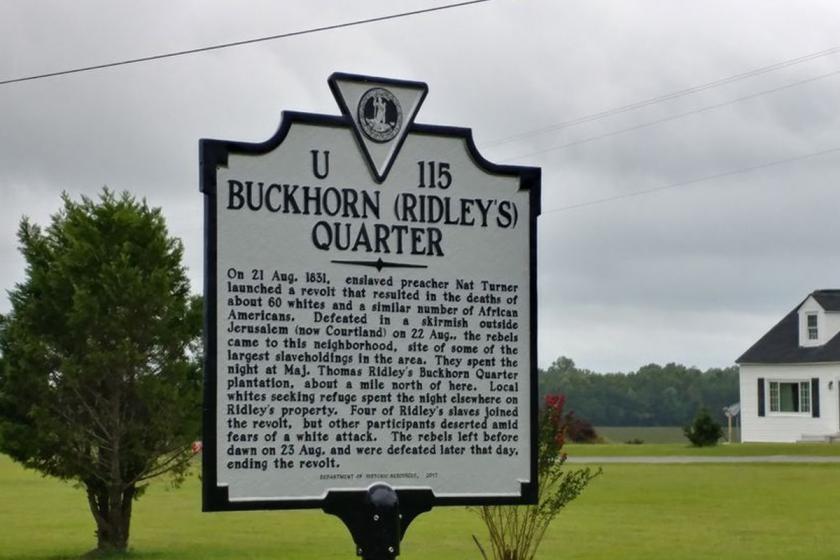 On 21 Aug. 1831, enslaved preacher Nat Turner launched a revolt that resulted in the deaths of about 60 whites and a similar number of African Americans. Defeated in a skirmish outside Jerusalem (now Courtland) on 22 Aug., the rebels came to this neighborhood, site of some of the largest slaveholdings in the area. They spent the night at Maj. Thomas Ridley's Buckhorn Quarter plantation, about a mile north of here. Local whites seeking refuge spent the night elsewhere on Ridley's property. Four of Ridley's slaves joined the revolt, but other participants deserted amid fears of a white attack. The rebels left before dawn on 23 Aug. and were defeated later that day, ending the revolt.
Marker: U-115, Department of Historic Resources (2017)
Explore the Road to Freedom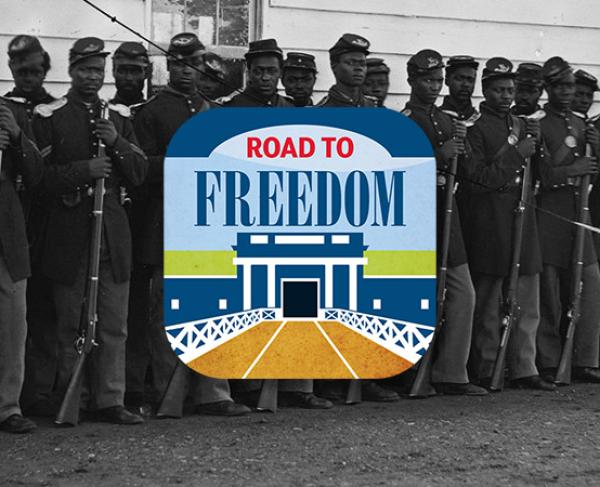 The Road to Freedom Tour Guide highlights Virginia's Civil War-era African American experience, encouraging visitors to uncover these little-known...