Virginia
Rte 122
Moneta, VA 24121
United States
"I was born in a typical log cabin…" A prominent educator and activist, Booker T. Washington (1856-1915) described being born into slavery at this site decades later in his influential autobiography, Up from Slavery. After he and his family secured their freedom at the end of the Civil War, he committed his life to creating educational opportunities for formerly enslaved people. Washington became a national leader in the effort to establish and promote schools for Black students. Formerly a site of bondage, this site is now a national monument that honors Washington and his advocacy.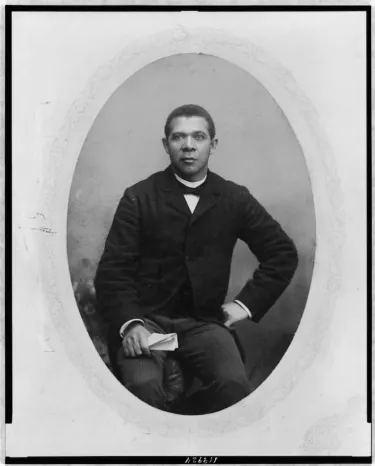 Early Life
Washington was born here on April 5, 1856, with the surname of Taliaferro. His mother, Jane, was enslaved by the owner of this tobacco plantation, James Burroughs. Washington later described his childhood memories of their cabin, remembering how it only had openings – rather than glass windows – and how he slept on rags. Jane labored as the cook for the plantation and their family's small cabin was also used as the kitchen. Washington recalled this childhood moment in Up from Slavery:
"I had no schooling whatever while I was a slave, though I remember on several occasions I went as far as the schoolhouse door with one of my young mistresses to carry her books. The picture of several dozen boys and girls in a schoolroom engaged in study made a deep impression upon me, and I had the feeling that to get into a schoolhouse and study in this way would be about the same as getting into paradise."
Civil War & Emancipation
Burrough enslaved Washington for the first nine years of his life. This changed in 1865 when one day a stranger arrived on the plantation and read aloud the Emancipation Proclamation, which had formally gone into effect years before.
Washington chose to pursue his dream of obtaining an education. Washington's family moved to West Virginia, where he attended school while working a series of several laborious jobs. At sixteen years old, he travelled by foot to Hampton, Virginia to enroll in "Hampton Normal and Agricultural Institute" (now Hampton University) and he served as a janitor to pay his expenses as a student.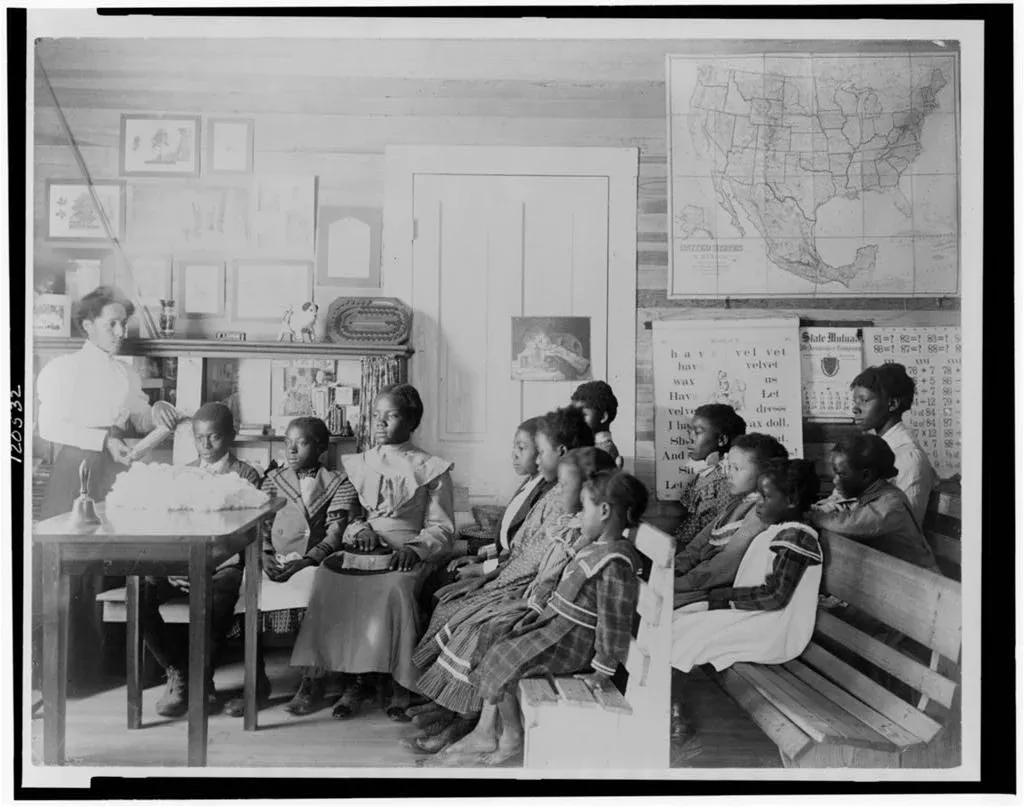 When he was just 25 years old, Washington became the first principal of the "Tuskegee Normal and Industrial Institute" in Alabama (now Tuskegee University) established to train Black teachers. The school began with just a few dozen students and no buildings of its own. Washington worked tirelessly to craft Tuskegee as a premiere institution. He travelled around the country to raise funds, while overseeing students, construction, and curriculum that focused on investment in community. Among this hectic schedule, he published his autobiography Up from Slavery in 1901, a selective but extremely influential account of his life that attributed his success to his commitment to education.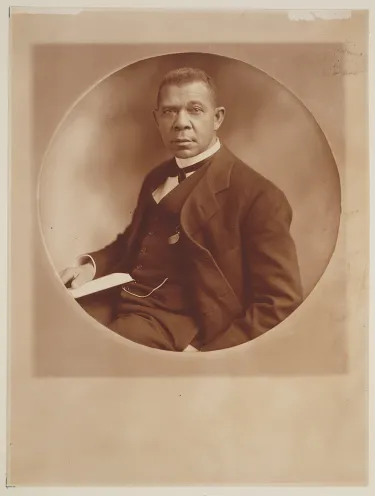 Washington's book inspired Julius Rosenwald – president of Sears and Roebuck- to partner with Washington. When Rosenwald presented Washington with $25,000 to aid Black colleges and preparatory academies, Washington asked that it be used to create elementary schools in rural areas and Rosenwald agreed if each community could raise funds to match the grant. The first school was dedicated in 1913 in Alabama. By the time Washington passed away in 1915, approximately 80 schools in three states had matched the grant.
Legacy: An Interview with Marshall Washington Cabiness-Abuwi
Washington has influenced generations of leaders. Listen to Washington's great grandson, professor and author Marshall Washington-Cabiness Abuwi, share his personal reflections on the legacy of his great grandfather and his father, the late U.S. Air Force Reserve First Lieutenant Marshall S. Cabiness, Sr. who was one of the original Tuskegee Airmen. This interview, edited for length, was conducted by Renée Ingram and Edd Dunson of the African American Heritage Preservation Foundation.
Marker: KP-14, Virginia Department of Conservation and Historic Resources (1987)