Virginia
4100 Oaklawn Blvd
Hopewell , VA 23860
United States
This heritage site is a part of the American Battlefield Trust's Road to Freedom Tour Guide app, which showcases sites integral to the Black experience during the Civil War era. Download the FREE app now.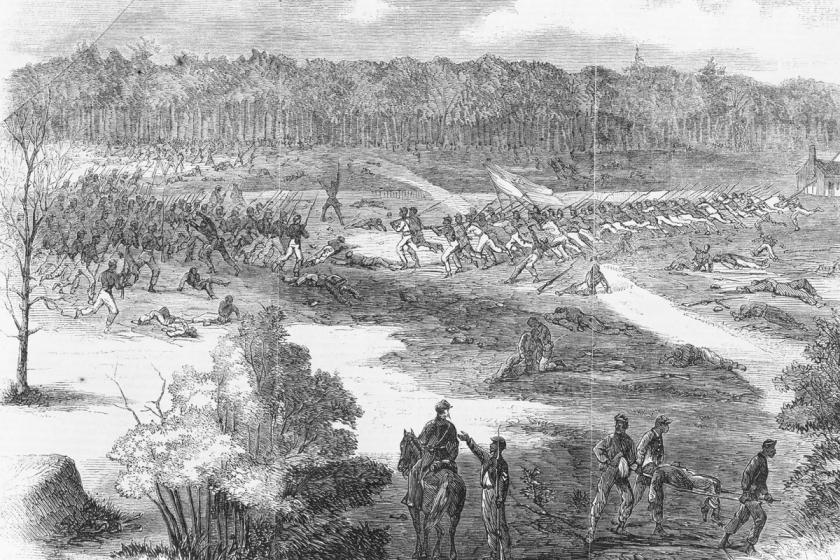 " ...when the command was given to us, 'Charge bayonets! Forward double quick!' the black column rushed forward, raising the battle yell, and in a few moments more we mounted the rebel parapets. And to our great surprise, we found that the boasted Southern chivalry had fled...." – Sgt. Major Milton M. Holland, USCT
Ordered to take Petersburg, Gen. William F. "Baldy" Smith directed Gen. Edward W. Hinks' division of African American soldiers to move from City Point toward the Cockade City. Hinks encountered unexpected Confederate resistance at Baylor's Farm in the early morning hours of June 15, 1864. Southern cavalrymen under Gen. James Dearing, supported by the Petersburg Artillery, had fortified an already strong position by constructing earthworks across City Point Road. Smith then commanded Hinks to attack this Confederate position.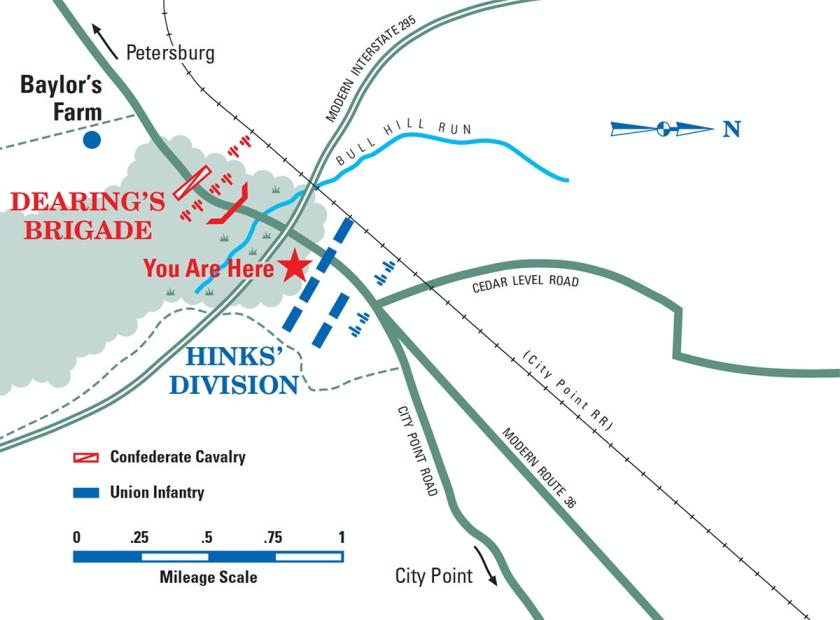 Never before tested in battle, Hinks' black soldiers pressed forward with a shout, but a blast of "spherical case, canister and musketry" sent the attackers to the rear. Undaunted, the Federals regrouped and resumed the assault, led by the 22nd United States Colored Troops. Their gallant charge shattered the Confederate line.
This minor engagement – less than two hours long and costing slightly more than 300 Union casualties out of 3500 participants – delayed Smith's advance on Petersburg. By defending its position at Baylor's Farm, the Confederate army gained the time it needed to strengthen Petersburg's defenses. The skirmish at Baylor's Farm also proved African American soldiers' willingness and ability to fight, qualities the Union army would rely on throughout the Petersburg campaign.
Marker: Civil War Trails
Explore the Road to Freedom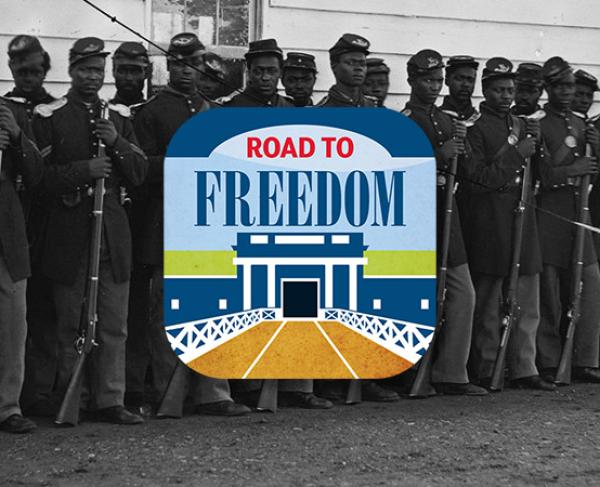 The Road to Freedom Tour Guide highlights Virginia's Civil War-era African American experience, encouraging visitors to uncover these little-known...