Virginia
Rte. 612 (SW of Rte. 610)
Chancellor, VA 22407
United States
This heritage site is a part of the American Battlefield Trust's Road to Freedom Tour Guide app, which showcases sites integral to the Black experience during the Civil War era. Download the FREE app now.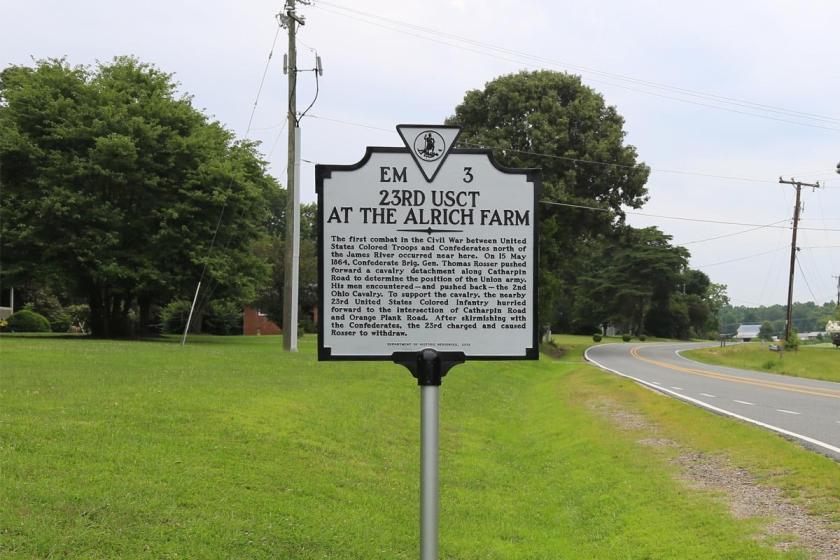 The first combat in the Civil War between United States Colored Troops and Confederates north of the James River occurred near here. On 15 May 1864, Confederate Brig. Gen. Thomas Rosser pushed forward a cavalry detachment along Catharpin Road to determine the position of the Union army. His men encountered—and pushed back—the 2nd Ohio Cavalry. To support the cavalry, the nearby 23rd United States Colored Infantry hurried forward to the intersection of Catharpin Road and Orange Plank Road. After skirmishing with the Confederates, the 23rd charged and caused Rosser to withdraw.
Marker: EM-3, Department of Historic Resources (2013)
Explore the Road to Freedom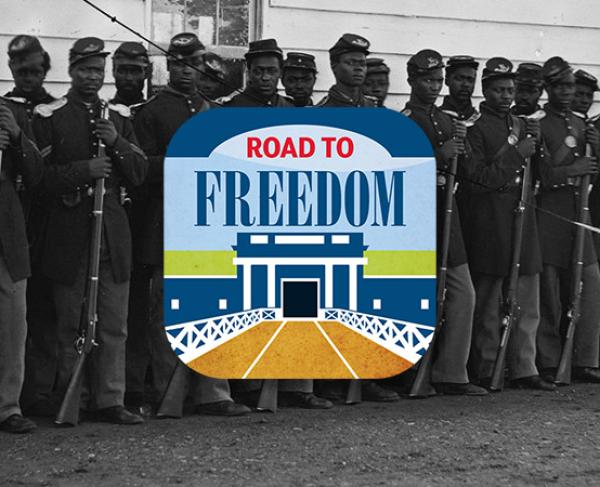 The Road to Freedom Tour Guide highlights Virginia's Civil War-era African American experience, encouraging visitors to uncover these little-known...