Iron Works Hill, part of St. Andrews Cemetery, is the site of where Colonel Samuel Griffin's men made their second and last stand as Hessian forces under Colonel Carl von Donop pushed through Mount Holly on December 23, 1776. This is one of several skirmishes that make up the Battle of Mount Holly.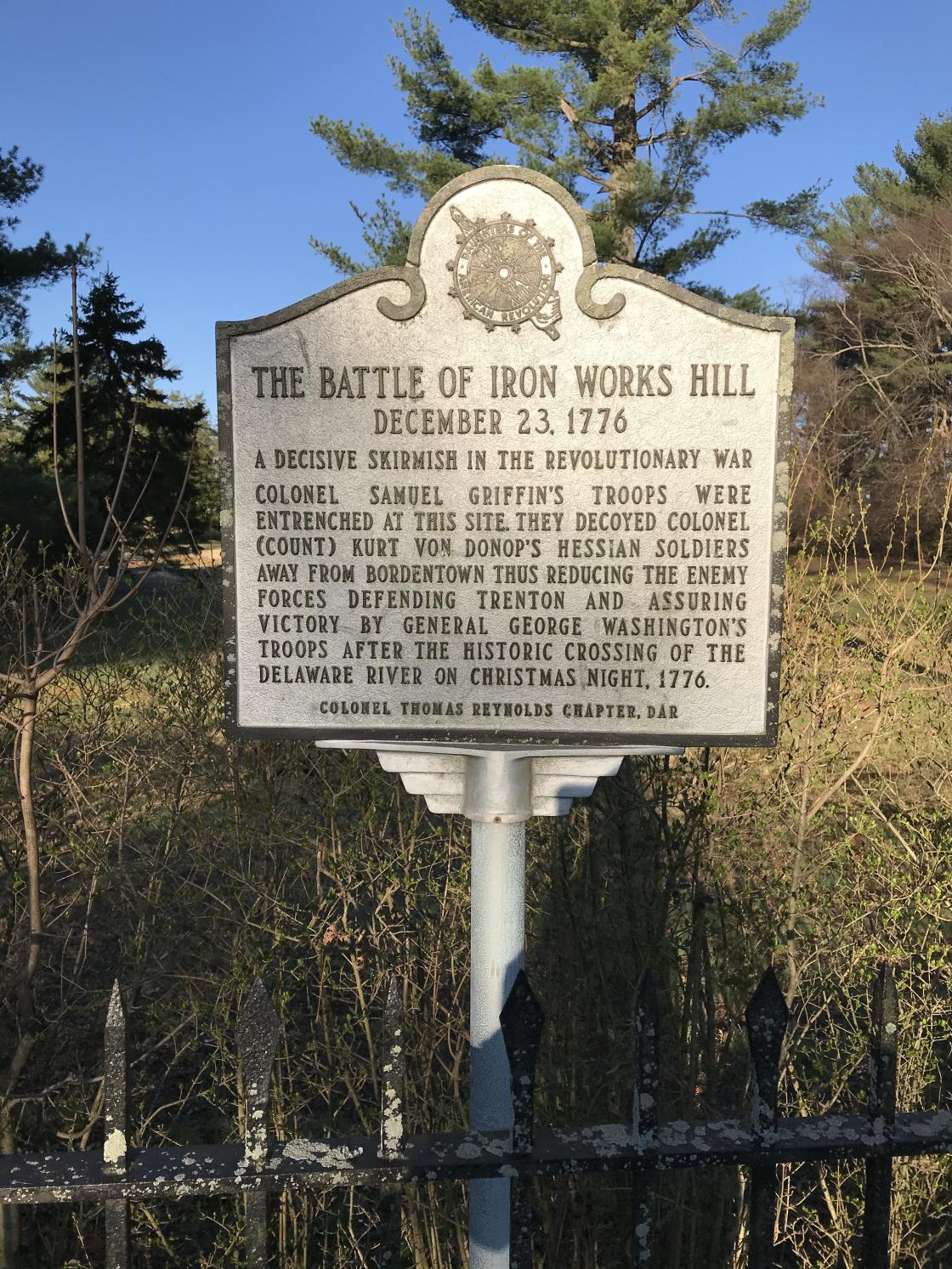 General consensus has it that Griffin's men built fortifications on the hill overlooking the Rancocas Creek and the town to its north. Upon their retreat through town on December 23, the Americans briefly established themselves here. Col. Donop placed cannons on the mount and on Top E Toy hill to the east. It is likely smaller field pieces were moved into position on the opposite bank of the creek.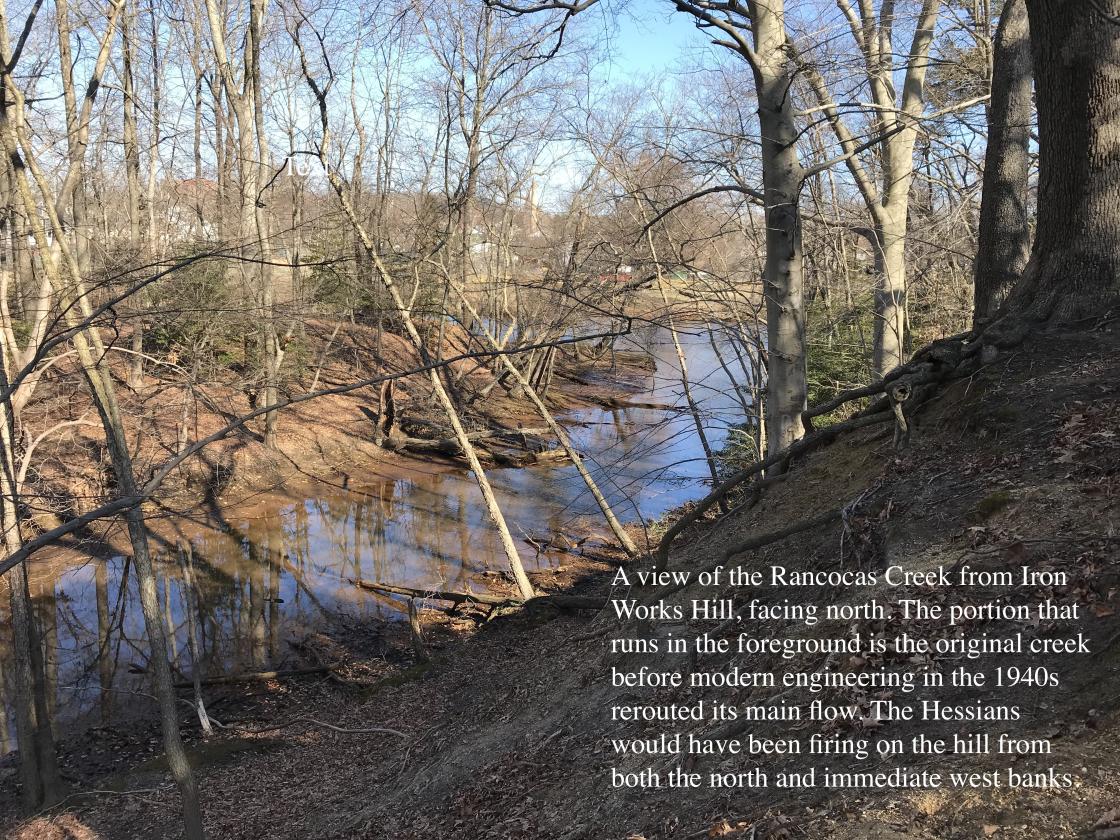 What firing occurred between the opposing forces did not last long, and the Americans abandoned the hill in the evening, escaping to Moorestown. Hessian Captain Johann Ewald writes in his diary that his forces briefly pursued Griffin's men to no avail, and skirmished with a few the following day at Long Bridge (Hainesport, NJ).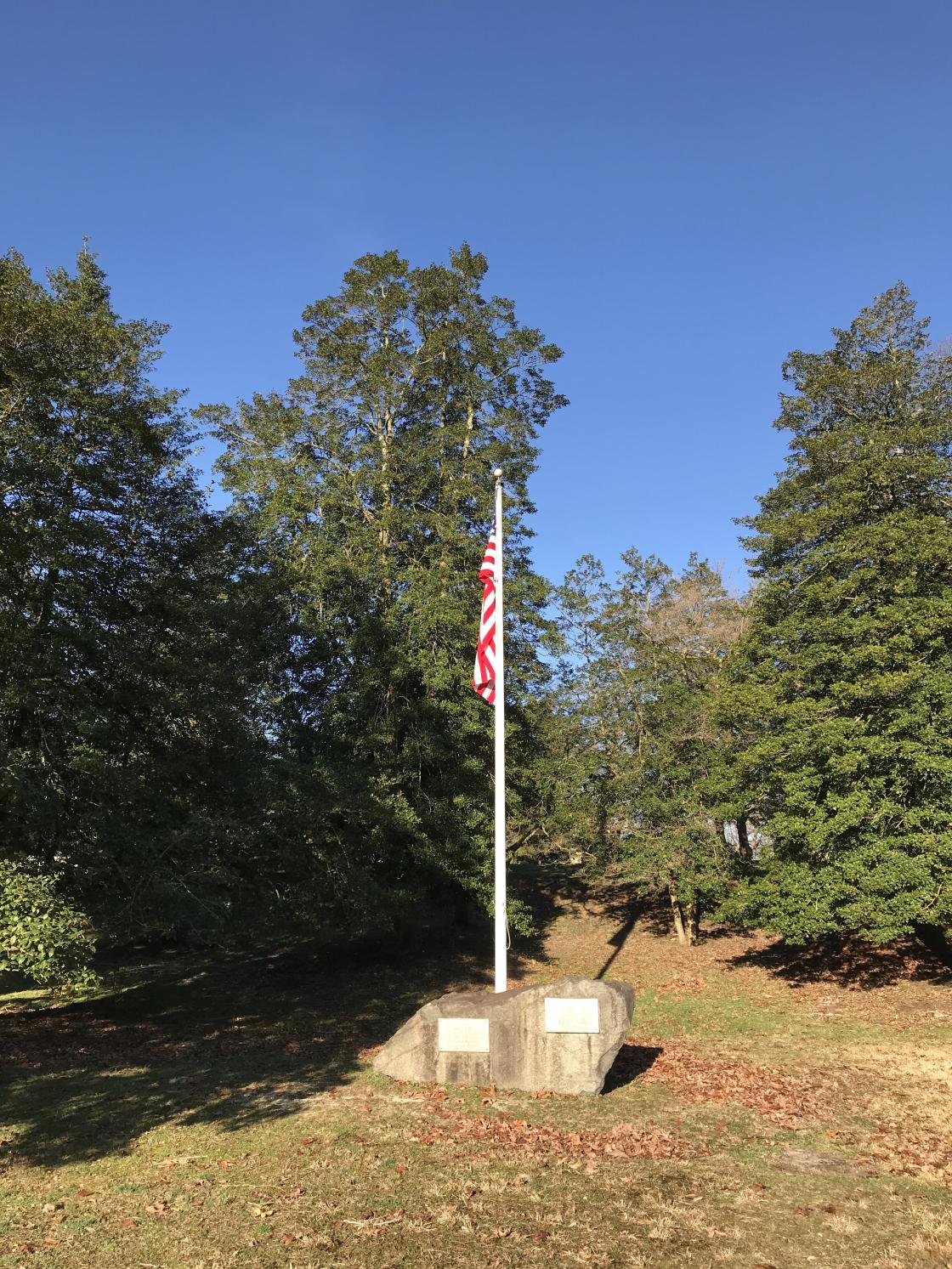 Today, an interpretive sign and a stone monument mark the site. Efforts are currently underway to enhance these markers with new information about the engagements in December 1776 and the British occupation of the town in June 1778.  
Related Battles
Battle Facts
Burlington County, NJ | December 21, 1776
Result: British Victory