Douglas Ullman
Saved: Brandy Station
Victory at 244 acres at two tracts
Thanks to our generous members and preservation partners — including the Virginia Outdoors Foundation (VOF) and the Virginia Department of Historic Resources (VDHR) — we can now declare victory on 244 acres at Brandy Station! This includes 174 acres at Hansbrough's Ridge and 70 acres now protected through conservation easements at Fleetwood Hill's northern end.
On the morning of June 9, 1863, Union cavalry splashed across the Rappahannock River at Beverly's Ford, catching their Confederate counterparts unawares and initiating the Battle of Brandy Station, the largest cavalry battle ever fought in North America.
After bravely withstanding several Union attacks, Confederate Gen. W.H.F. "Rooney" Lee fell back from his position along a stone wall near the Rappahannock River, and made a stand on the northern end of Fleetwood Hill. Here — on 70 acres that are now preserved — Lee withstood yet another attack led by Union Gen. John Buford in what one observer called "the finest fighting of the war."
Farther to the south, near the village of Stevensburg, Union Col. Alfred Duffié's cavalry division met stiff resistance from two regiments of Confederate cavalry posted along Hansbrough's Ridge. These two regiments — men from South Carolina and Virginia — held Duffié's troops at arm's length until the Yankees were called away to assist in the fight at Fleetwood Hill. Thanks to our partners at VOF and VDHR, we can now say that the site of this bold stand has been saved. Hansbrough's Ridge also served as a winter quarters site for the Army of the Potomac in 1863-1864.
Thanks to our tremendous supporters, we have in total over the decades saved more 2,000 acres at Brandy Station — more than at any other battlefield.
Learn more: News Release  |  Celebrate More Recent Victories
Your Victory
244
SAVED ACRES
Donation Match
$6.50-to-$1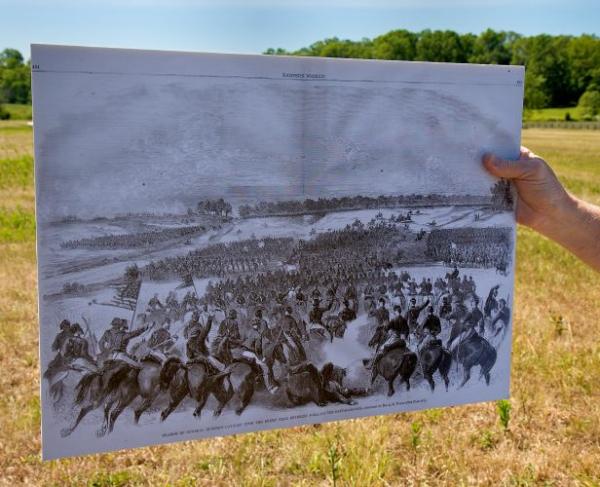 The Civil War Trust's ten facts page about the Battle of Brandy Station, the largest predominantly cavalry engagement in American history.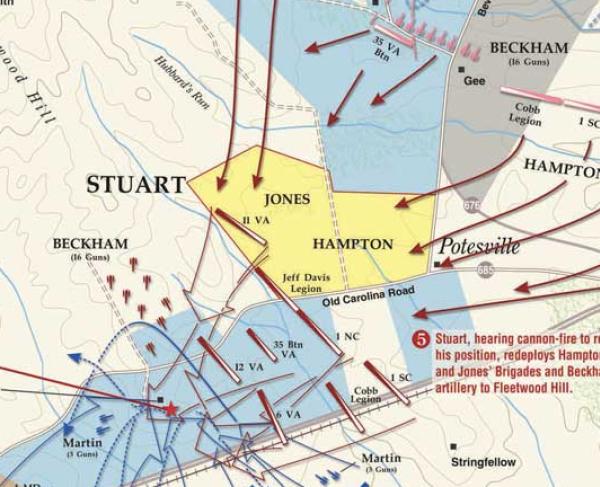 BATTLE MAP | American Battlefield Trust's map of the Battle of Brandy Station on June 9, 1863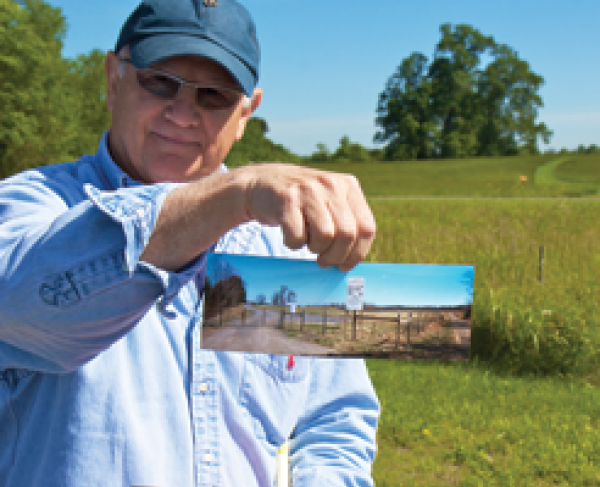 A photographic history of the Civil War Trust's ongoing efforts to preserve the Brandy Station battlefield in Virginia and restore it to its wartime