Matthew Huntley
Saved! 128 Acres at Two Major Richmond-Area Battlefields
128 acres hallowed by two major Richmond-area Civil War battles are forever protected thanks to supporters like you. The battles of Gaines' Mill in 1862 and Cold Harbor in 1864 helped determine the trajectory and outcome of the Civil War. Today, by preserving the ground where so many citizen soldiers fought and fell, you're offering history students of all ages a chance to learn about these pivotal events on the very land where they took place.
This effort includes our effort to prevent 50 acres of this battlefield from being developed into a massive sportsplex facility, with multiple athletic fields, acres of parking lots, and intrusive light towers looming over the battlefield. In this video, historian Chris Mackowski brings you to the land that our supporters have protected, forever.
The History 
According to historian Robert E.L. Krick — the expert on these battles and battlefields — Confederate General Thomas "Stonewall" Jackson "deployed the 10,000-man division of Gen. D.H. Hill across every foot of the county property" on June 27, 1862, during the battle of Gaines' Mill. Nearly two years later in 1864, "the property was involved in all aspects of the two-week fight at Cold Harbor."

As the site of these two critical battles, this ground holds unique significance to Civil War history. It witnessed Confederate General Robert E. Lee's first and last major victories. The first, at the Battle of Gaines' Mill, sent the Union Army under George B. McClellan fleeing, saving the Confederate capital and launching a series of successes that emboldened Lee to invade Maryland for the first time. Two years later, Lee's victory at the Battle of Cold Harbor was no less devastating to the Union. Yet this time, the Union Army under Ulysses S. Grant pressedon, despite massive losses, to besiege Petersburg and eventually capture Richmond.

Want to learn more about the land you helped save?
Your Victory
128
ACRES SAVED
Donation Match
$5.59-to-$1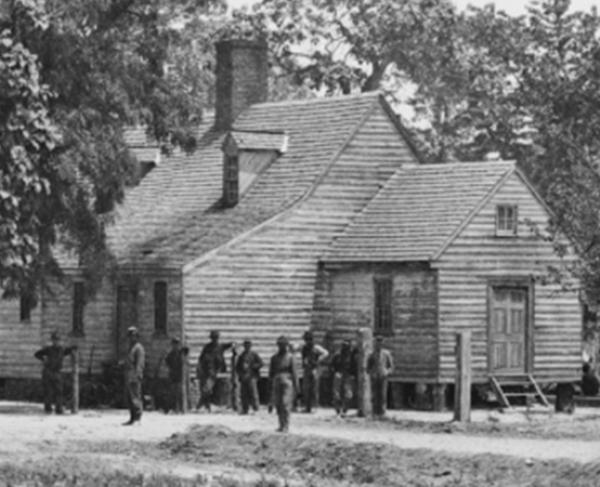 The American Battlefield Trust's webpage presenting 10 important facts about the Civil War battle of Cold Harbor, Virginia.