News
Summer Fun Ensues When Members of the American Battlefield Trust Embark on "Twilight Tours"
A new summer series from the battlefield preservation group will allow members to gain new insight on America's storied battlefields while embracing picturesque, warm nights
Colleen Cheslak, (202) 367-1861 x7234
(Washington, D.C.) – Summer is the ideal time for outdoor adventures, and the American Battlefield Trust has turned its attention to the battlefield destinations primed for exploration. Much to the satisfaction of patient members, the craving for the Trust's unique battlefield experience will finally be met — after a year-long lull without in-person gatherings. For seven weeks, beginning June 18, the nation's leading battlefield preservation nonprofit will be offering a total of 27 members-only "Twilight Tours" across Virginia, Pennsylvania, North Carolina, New Jersey, Mississippi and Kentucky.   
"There's nothing quite like studying history on the battlefields — it truly is an immersive, outdoor classroom fit for all ages," said Trust President David Duncan. "Now, with the long-awaited chance to gather, we are taking full advantage of warm summer nights and our long list of brilliant experts. It is my hope that this summer tour series sets an encouraging tone, as the organization strives to safely return to the battlefields for even more in-person activities."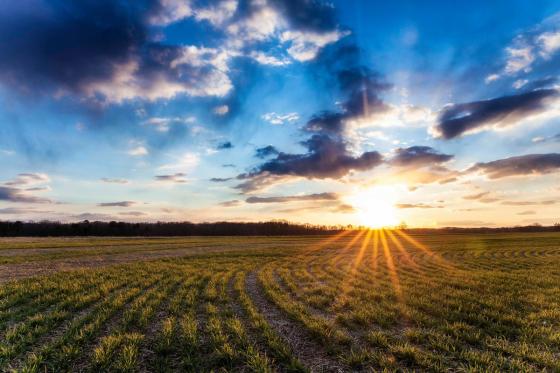 The series will kick-off at the site that represents the largest private battlefield purchase in America's history, Virginia's Slaughter Pen Farm. Since coming into Trust hands in 2006, this hallowed ground — that decided the Battle of Fredericksburg — has been restored to the view the soldiers once had and has welcomed thousands of visitors to walk in the footsteps of the men who fought there on the Trust-created interpretive trail. Senior Education Manager, Kristopher White, will steer tour-goers through the consequential site, providing not only an overview of its place in the sizable Civil War story — but also its role in the larger battlefield preservation narrative.   
Each tour will run approximately two hours and will entail hiking an assortment of terrain. Limited to roughly 50 members each, these free tours aim to provide access while still maintaining a sense of intimacy. Donors who live in proximity to the selected locations will receive an email with registration instructions. Sites run the gamut — Revolutionary War sites and battlefields from both the Civil War's Eastern and Western Theaters. No matter the place, tour-goers will be met by beautiful battlefield landscapes and the tales ingrained in the ground. To keep up with the Trust's latest events, please visit www.battlefields.org/events.  
"Twilight Tour" sites include: Alamance Battleground State Historic Site, Burlington, N.C.; Battle of Green Springs, Williamsburg, Va.; Battle of Spencer's Ordinary, Williamsburg, Va.; Ben Lomond Historic Site, Manassas, Va.; Bentonville Battlefield State Park, Four Oaks, N.C.; Birmingham Meetinghouse and Birmingham Hill, West Chester, Pa.; Bristoe Station Battlefield, Bristow, Va.; CSS Neuse Civil War Interpretive Center, Kinston, N.C.; Devil's Den at Gettysburg National Military Park, Gettysburg, Pa.; First Day at Chancellorsville Battlefield, Fredericksburg, Va.; Fort Anderson North Carolina Historic Site, Winnabow, N.C.; Lee's Headquarters at Gettysburg Battlefield, Gettysburg, Pa.; Mine Run Battlefield, Locust Grove, Va.; Monmouth Battlefield State Park, Manalapan, N.J.; Paoli Battlefield Historical Park, Malvern, Pa.; Perryville Battlefield State Historic Site, Perryville, Ky.; Raymond Military Park, Raymond, Miss.; Slaughter Pen Farm at Fredericksburg Battlefield, Fredericksburg, Va.; Seminary Ridge Museum and Education Center, Gettysburg, Pa.; Yorktown Battlefield of Colonial National Historical Park, Yorktown, Va. 
The American Battlefield Trust is dedicated to preserving America's hallowed battlegrounds and educating the public about what happened there and why it matters today.  The nonprofit, nonpartisan organization has protected more than 53,000 acres associated with the Revolutionary War, War of 1812 and Civil War. Learn more at www.battlefields.org.  
###