News
Students Across Four College Campuses Begin a Quest to Spotlight History with the Launch of Americana U
The American Battlefield Trust's newest student program aims to spark an uptick in the number of undergraduates pursuing history by inspiring a love of the ever-relevant subject
Mary Koik, (202) 367-1861 x7231 
Colleen Cheslak, (202) 367-1861 x7234 
(Washington, D.C.) – It might appear that the study of history is a thing of the past at colleges and universities nationwide, with even the American Historical Association noting a precipitous decline in majors over the past decade. But the campus leaders of the American Battlefield Trust's new Americana U program beg to differ, kicking-off a peer-to-peer education network demonstrating the dynamism of the subject and the significance of the "power of place" in inspiring a personal connection to the past.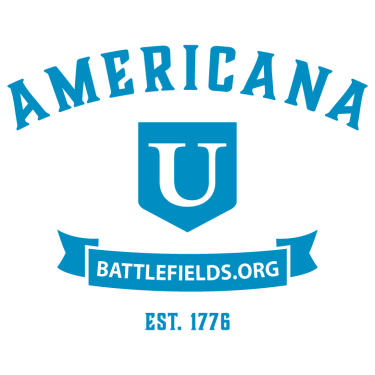 "America's young people surprise me every day with the degree of ambition and creativity they bring to the table," said David Duncan, president of the Trust, the nation's leading battlefield preservation and education entity. "I have no doubt that these student leaders will lean on their passions to inspire others to the rich subject of history."  
Beginning this semester, Ashlyn O'Neill (freshman, Virginia Tech), Daniel Holt (freshman, University of South Carolina), Kamron Spivey (sophomore, Washington and Lee University) and Owen Lanier (freshman, Gettysburg College) will raise interest in America's first 100 years through planned events and increased awareness of www.battlefields.org, as well as create opportunities for historic site visitation — to connect students with history at the locations it unfolded. Trust staff will serve as mentors to these four campus leaders as they embark on their own mentorship journeys through Americana U. 
Campus groups will be given the tools they need to succeed, starting with leadership and representative training. Further training will cover event planning, lobbying and program management. Plus, branded materials and event funding will be provided, with no financial burden to the students. Sponsorship for the program stems from a combination of an anonymous donor and Americana Corner, a dynamic online entity that offers insight on America's founding and expansive first century. Additionally, Americana Corner seeks to rekindle a "love of country" in Americans nationwide by uplifting the work of storytellers and historians who are shining a light on America's beginnings — a goal that aligns perfectly with Americana U. 
"Interest in history cannot flourish without input and action from the group that controls its fate," notes Americana U Program Coordinator Connor Townsend. "By recruiting young people to be actively involved in history education and historic place visitation we can help pave a path to breathe fresh life into this pivotal subject."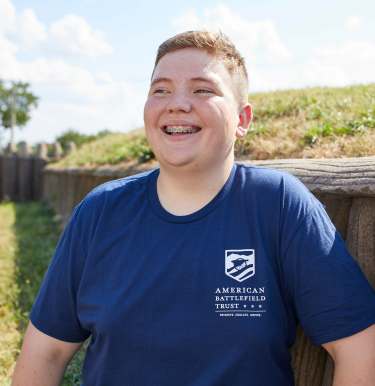 The Americana U program will aim to build on the efforts of the American Battlefield Trust's current student-led program for high schoolers, the Youth Leadership Team, and inspire students to action in the name of history education. Established in 2019, the Youth Leadership Team is currently on its third cohort of student changemakers, all of whom are driven to bring the topic of battlefield preservation and education to classmates, neighbors and local decisionmakers. The Trust views positive peer influence as a powerful tool that can redirect the trajectory of the study of history across the country. Their impact is already being felt; three of the inaugural American U leaders are alumni of the Youth Leadership Team eager to continue and deepen their work with the Trust.  
"Our history teaches us problem solving, moral character, responsibility, a respect for hard work and what can be done with limitless ingenuity, and the dangers of limitless ambition — all things necessary for a thriving and continuous republic," says Owen Lanier of Gettysburg College, a member of the inaugural 2019–2020 Youth Leadership Team. Just as his fellow campus leaders plan to do, Lanier will shed light on the vast utility the subject carries, emphasizing its ability to widen career possibilities. To learn more about this inspiring program, visit www.battlefields.org/americana-u.  
The American Battlefield Trust is dedicated to preserving America's hallowed battlegrounds and educating the public about what happened there and why it matters today.  The nonprofit, nonpartisan organization has protected more than 54,000 acres associated with the Revolutionary War, War of 1812, and Civil War. Learn more at www.battlefields.org. 
###