News
Statement: American Battlefield Trust Commends Senate Passage of "Great American Outdoors Act"
Organization President Jim Lighthizer calls for swift passage of important bi-partisan legislation by the U.S. House of Representatives
(Washington, D.C.) — The American Battlefield Trust today praised the Senate's passage of the "Great American Outdoors Act" — S.3422, a bipartisan bill that will help to preserve and restore America's battlefield parks. Trust President Jim Lighthizer offered the following statement:
"The American Battlefield Trust wholeheartedly and enthusiastically supports the bipartisan Great American Outdoors Act and the twin ways in which it helps ensure the sites where America was created are preserved forever, and reminds us of the sacrifices made as we continue the journey to form a more perfect union.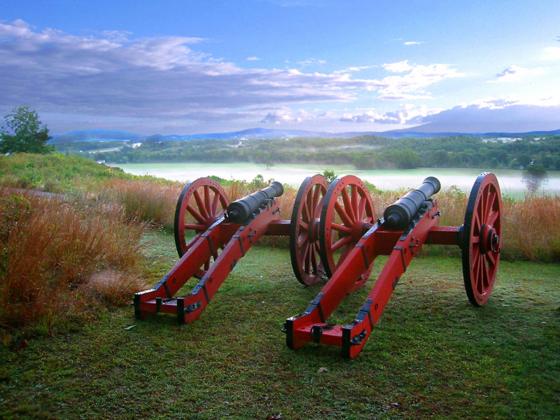 "This vital, long-awaited legislation combines two priorities related to battlefield preservation. First, it fully and permanently funds the Land and Water Conservation Fund (LWCF), which in turn funds the Battlefield Land Acquisition Grant Program, a matching grant program that has successfully saved more than 32,000 acres of America's hallowed Revolutionary War, War of 1812 and Civil War battlefields. Second, it tackles the critical maintenance backlog within our National Park System, including millions of dollars' worth of projects at dozens of battlefield parks — famous sites like Antietam, Gettysburg, Shiloh, Vicksburg, Yorktown — which will enhance these outdoor classrooms and ensure they are accessible to the public for generations to come.
"We are incredibly grateful to the Senate and, in particular, Sens. Corey Gardner (R-CO), Joe Manchin (D-WV), Steve Daines (R-MT), Mark Warner (D-VA), Rob Portman (R-OH), Angus King (I-ME), Lamar Alexander (R-TN) and Lisa Murkowski (R-AK) for their leadership on this important matter. We hope the House of Representative will move swiftly to pass this bill, and the President quickly will sign it into law."
The Great American Outdoors Act would authorize mandatory and full funding ($900 million) for LWCF in perpetuity by directing revenues from on-shore and off-shore energy development — both fossil and renewable energy operations — that are not already allocated by law to other programs. Further, the bill would allocate $9 billion over five years to address the deferred maintenance backlog experienced by federal agencies, including the National Park Service, the National Forest Service, the Bureau of Land Management, U.S. Fish and Wildlife Service and the Bureau of Indian Affairs.
The American Battlefield Trust is dedicated to preserving America's hallowed battlegrounds and educating the public about what happened there and why it matters today. The nonprofit, nonpartisan organization has protected more than 50,000 acres associated with the Revolutionary War, War of 1812, and Civil War. Learn more at www.battlefields.org.