New Umbrella Group Forms to Advocate on Behalf of All Culpeper County Battlefield Sites
Friends of Culpeper Battlefields™ builds on success of the Brandy Station & Cedar Mountain State Park Alliance with a perpetual mission of preservation and advocacy
Culpeper, Va. – Culpeper's battlefields boast many champions — from knowledgeable historians to environmental groups to tourism professionals, an ever-growing network of supporters touts their significance within Culpeper and beyond. As a new era dawns for activism and conservation in the region, so, too, arrives a new entity to serve as a unifying organization supporting battlefield-focused preservation, stewardship and heritage tourism across the historic region: Friends of Culpeper Battlefields™.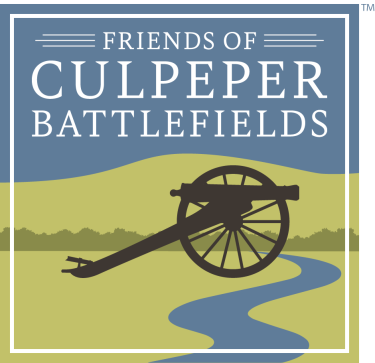 "Culpeper is blessed with a history as breathtaking as its natural beauty, and both require our careful stewardship," said the group's founding chair, Camilla Strongin of Cedar Mountain Farm. "The success of the Friends of Culpeper Battlefields will rest not simply on helping to protect this special place, but on supporting those who have worked tirelessly to preserve what makes Culpeper so special, for this and future generations."
The new group's governing board includes representatives of the American Battlefield Trust, the Brandy Station Foundation, the Culpeper Department of Tourism, the Friends of Cedar Mountain Battlefield, the Museum of Culpeper History and the Piedmont Environmental Council.
"Historians and preservationists everywhere owe a debt of gratitude to those in Culpeper who have steadfastly defended the region's storied battlefields," said American Battlefield Trust Chief Policy Officer Jim Campi. "With Camilla's demonstrated commitment to caring for these caretakers, the Trust is proud to stand with her as she leads a new organization whose time has certainly come."
Since 2015, the Trust and its partners in the Culpeper region have worked under the aegis of the Brandy Station & Cedar Mountain State Park Alliance, successfully gathering support for efforts to establish a new state park in Culpeper among local government officials and other community leaders. This year, the Virginia General Assembly has directed the Commonwealth's Department of Conservation and Recreation — which oversees Virginia State Parks — to consider the "management," "potential user activities at" and "operation of" the proposed Culpeper-based park and report back to the legislature with its recommendations.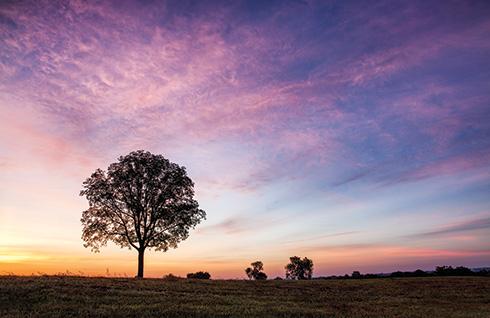 "There is no place in the country like Culpeper; no place more historic, no place more inspiring — and no place more meaningful to me personally," said historian and longtime preservation advocate Clark B. "Bud" Hall. "With the formation of Friends of Culpeper Battlefields and material progress toward a new state park, we are poised to receive the recognition that a place with historic resources as remarkable as our own deserves."
The launch of the Friends of Culpeper Battlefields comes as a result of this progress, which has revealed the desire and underscored the need for a permanent, locally led and locally rooted successor organization to the Trust-driven Alliance. The new group will feature a wider lens and longer vision, as all of Culpeper's battlefields — inclusive of significant sites like Morton's Ford, Rappahannock Station and others — will require organized advocates on many fronts, both until and long after a Brandy Station and Cedar Mountain State Park is formally established.
"Our region possesses so many pristine links to our country's past," noted Diane Logan, president of Friends of Cedar Mountain Battlefield. "Through our leadership on the Brandy Station & Cedar Mountain State Park Alliance — and, now, on the Friends of Culpeper Battlefields — those of us at the Friends of Cedar Mountain Battlefield have been and remain dedicated to working hand in hand with our partners to help ensure that all of Culpeper's historic jewels continue to shine bright."
William Truitt, president of the Brandy Station Foundation, likewise praised the new group's promise for creating a groundswell of support for historic resources. "What happened at Brandy Station and throughout Culpeper during the Civil War was a critical part of an altogether pivotal chapter in our American story," he said. "The work of the Friends of Culpeper Battlefields is essential to telling that story today."
Among other activities, the Friends of Culpeper Battlefields will facilitate regular communication between allied groups, organize and promote battlefield-related activities, build relationships with local landowners and community leaders, and work to counter development threats to battlefield lands. The group will not supplant any existing group, but support and supplement these entities, providing a place for battlefield advocates to come together and synchronize efforts — maximizing the benefits to the battlefields and all involved.
Key among such benefits is an increase in visitor spending as new audiences come to explore the region's battlefields. "Culpeper's battlefields are each one-of-a-kind; the heroism, the sacrifice and the history that these landscapes witnessed happened here alone," said Director of Tourism and Economic Development Paige Read. "We cannot replace them if they are lost — which is what makes them authentic and worthwhile destinations."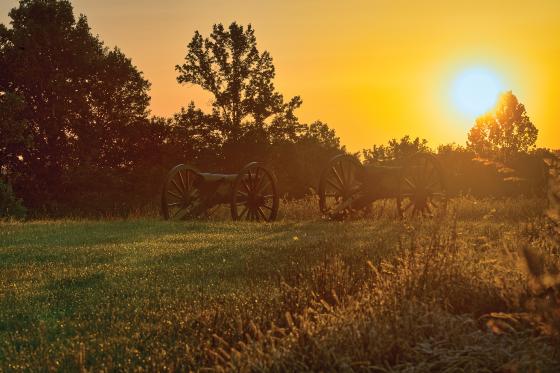 Museum of Culpeper History Executive Director Morgan Pierce agreed, saying: "With heritage tourism, success begets success. In Culpeper, our museum, our battlefields and our other historic sites are all complementary; the more we support each other, the more successful we are across the board."
Piedmont Environmental Council President Chris Miller, who is no stranger to working in strong coalitions, sees great things ahead for the new group. "For almost five decades, PEC has worked tirelessly to protect our region's natural and historic resources," he said. "Together with our conservation partners, we have conserved some of our most treasured historic landscapes and hallowed ground. We are excited to join with those same partners in the creation of the Friends of Culpeper Battlefields, whose efforts will focus on amplifying the work of all of our organizations as we continue to promote and protect these places for generations to come. When we preserve the open lands beneath our battlefields, we also provide opportunities for public access, strengthen rural economies and protect tremendous natural resources, such as agricultural lands and habitat for wildlife." 
To learn more about the Friends of Culpeper Battlefields, please visit culpeperbattlefields.org.