News
National Public Lands Bill Protects And Expands America's Battlefield Parks
American Battlefield Trust applauds enactment of bipartisan legislation to preserve and expand boundaries of battlefield parks in four states
(Washington, D.C.) — The American Battlefield Trust today applauded enactment of the John D. Dingell, Jr. Conservation, Management and Recreation Act, passed by the Congress earlier this year and signed into law by the President this afternoon.  The public lands bill (S. 47) received strong bipartisan support in both the House and Senate, and includes key provisions expanding several national battlefield park boundaries and establishing two Civil War-related national monuments.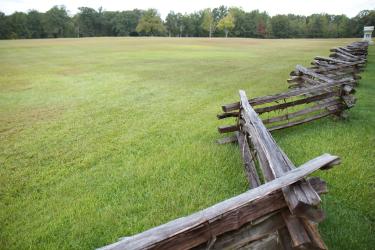 "Today is a proud day for battlefield preservation and American history," said Trust president James Lighthizer.  "This important law protects land that lay witness to critical aspects of our shared national history. We are thankful for the strong bipartisan support throughout Congress and are pleased to see the bill signed into law."
The law expands Shiloh National Military Park in Tennessee and Mississippi, and designates Parker's Cross Roads Battlefield as an affiliated area of the national park system.  It also expands the boundary of the Kennesaw Mountain National Battlefield Park in Georgia to include the 1853 Wallis House, a Civil War-era homestead used as a hospital and headquarters to Union Gen. William T. Sherman. To date, the Trust has saved 1,317 acres on the Shiloh Battlefield and 4 acres on the Kennesaw Mountain Battlefield.
It also establishes two new national monuments related to the Civil War in Kentucky — Camp Nelson National Monument and Mill Springs Battlefield National Monument.  The Trust has worked diligently to create a national monument at the Camp Nelson site, and has preserved more than 680 acres of hallowed ground associated with the Mill Springs Battlefield.  Further, the legislation permanently reauthorizes the Land and Water Conservation Fund, which has assisted with the preservation of thousands of acres of battlefield land across the country since it was created in 1964.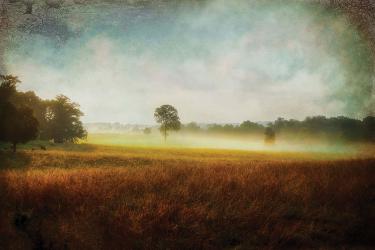 The Trust thanks House and Senate bipartisan Leadership, Energy and Natural Resources Committee Chair and Ranking Member Senators Lisa Murkowski (R-Alaska) and Joe Manchin (D-W.V.) and Natural Resources Committee Chairman and Ranking Member Representatives Raul Grijalva (D-Ariz.) and Rob Bishop (R-Utah) for their leadership, and numerous supporters including: Senators Lamar Alexander (R-Tenn.), Marsha Blackburn (R-Tenn.), Mitch McConnell (R-Ky.) Johnny Isakson (R-Ga.) and Maria Cantwell (D-Wash.), and Representatives Hal Rogers (R-Ky.), Andy Barr (R-Ky.) and Barry Loudermilk (R-Ga.).