News
James Lighthizer, American Battlefield Trust President Emeritus, Awarded National Humanities Medal
Recognition honors 20 years leading the nation's premier battlefield preservation and education organization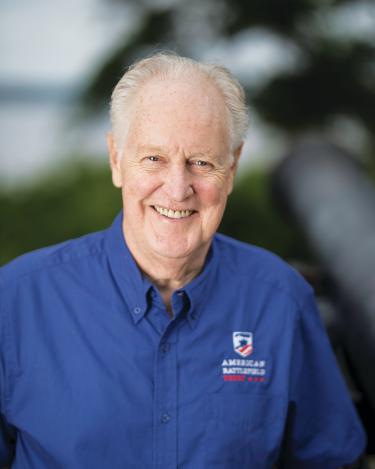 (Washington, D.C.) — James Lighthizer, president emeritus of the American Battlefield Trust, has been awarded the National Humanities Medal. For more than 20 years, from December 1999 until his October 2020 retirement, Lighthizer led the organization, building it into the nation's most successful heritage land preservation organization and saving more than 53,000 acres of hallowed ground for future generations of Americans. 
During his tenure, Lighthizer led Trust efforts to raise nearly $235 million in private contributions to match an equal number of federal, state, local and other grants to acquire and preserve critically endangered Revolutionary War, War of 1812 and Civil War battlefields from development. As a result, hallowed ground at nearly 150 battlefields in 24 states — chronologically from the "shot heard 'round the world" at Lexington and Concord to the stillness at Appomattox, including famous sites like Antietam, Brandywine, Gettysburg, Saratoga, Shiloh, Vicksburg and Yorktown —where Americans fought and died, will be preserved in perpetuity. Of the more than 53,000 acres acquired by the Trust, nearly 5,000 have already been deeded to the National Park Service with some 6,000 more held by the Trust eligible for future transfer to the American people.  
He also expanded the Trust's mission beyond land preservation to education efforts that reach millions of people annually through rich, interactive online resources for students and teachers, as well as programs that have sent 35,000 students to visit historic sites firsthand. Other innovative initiatives include a program to connect today's military with the service and sacrifice of earlier Americans, including support for programs that allow veterans to conduct archeological surveys at historic American battlefields.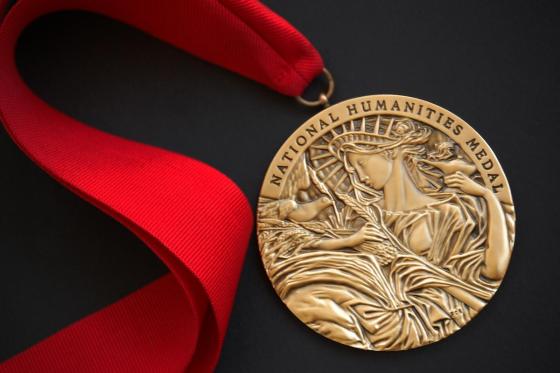 Lighthizer was awarded the National Humanities Medal in a January 13 White House ceremony presided over by President Donald J. Trump, alongside fellow honorees Kay Coles James, president of The Heritage Foundation, and the National WWII Museum. The National Humanities Medal, inaugurated in 1997, honors individuals or groups whose work has deepened the nation's understanding of the humanities and broadened our citizens' engagement with history, literature, languages, philosophy and other humanities subjects.  
"History can be forever lost in an instant with a single pass of a bulldozer across a battlefield," said Trust President David Duncan. "We are fortunate to have had a warrior in Jim Lighthizer so strategically focused on preserving America's priceless battlefields as links to the past and unique educational resources to help Americans better understand the events that shaped our nation." 
The American Battlefield Trust is dedicated to preserving America's hallowed battlegrounds and educating the public about what happened there and why it matters today. The nonprofit, nonpartisan organization has protected more than 53,000 acres associated with the Revolutionary War, War of 1812, and Civil War. Learn more at www.battlefields.org. 
###