Darla Moore Foundation Embraces South Carolina's Revolutionary War History
Notable philanthropist seeks to boost S.C. rural economy with $300,000 gift to The Liberty Trail
(Charleston, S.C.) — The American Battlefield Trust, in partnership with the South Carolina Battleground Preservation Trust today announced a significant financial boost to South Carolina's Liberty Trail. The Darla Moore Foundation, based in Lake City, South Carolina, granted $300,000 for ongoing battlefield site preservation and interpretation statewide. The grant aims to incentivize additional donor support for the project through a 1:1 matching opportunity.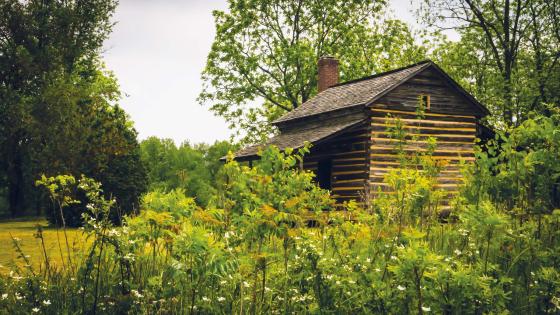 The Liberty Trail, launched in 2019, is a network of historic sites that will bring to life South Carolina's Revolutionary War history. The partnership is working to acquire and ensure permanent protection of battlefield sites and to provide interpretation through onsite signage, a mobile app, and other digital tools.
"South Carolina's contributions to securing our country's independence are often overlooked, yet nearly every county of the state played a significant role," commented David Duncan, president, American Battlefield Trust. "Support from The Darla Moore Foundation not only provides much needed funding to further our efforts, but it also demonstrates that our work is endorsed by one of South Carolina's most prominent philanthropists. We hope this grant inspires other foundations, businesses, and individuals to support this important project." 
To date, more than $9.7 million of The Liberty Trail's projected $15 million need has been secured, directly contributing to the preservation of 650 acres at six battlefield sites in five South Carolina counties. Once completed, The Liberty Trail is expected to draw nearly 100,000 new visits, annually, to constituent sites. Based on research by the National Park Service and American Battlefield Trust, preserved park lands provide demonstrable economic impact. More information on how battlefield preservation is a proven economic engine for surrounding communities is available at www.battlefields.org/preserve/battlefields-mean-business.
"Interpreting the important Revolutionary War history of our state provides an opportunity for rural communities to share the wealth of the state's robust tourism industry. The Pee Dee region, the home of our foundation, has many important sites," commented Harry Lesesne, executive director, The Darla Moore Foundation. "We are honored to partner with local, state, and federal partners, as well as individuals and foundations across South Carolina and beyond to bring The Liberty Trail to life."
"South Carolina's Revolutionary War history is largely unknown," commented Doug Bostick, executive director, South Carolina Battleground Preservation Trust. "By protecting and interpreting these sites, we are unlocking incredible stories of our state's notable contributions to the cause of liberty."
The Liberty Trail's long-term vision extends to nearly every South Carolina county, with a goal of creating a statewide destination as commemorations of the country's 250th anniversary begin in 2026. To learn more about how you can support The Liberty Trail, visit www.thelibertytrail.org. 
###
About the American Battlefield Trust 
The American Battlefield Trust is dedicated to preserving America's hallowed battlegrounds and educating the public about what happened there and why it matters today. The nonprofit, nonpartisan organization has protected more than 53,000 acres associated with the American Revolution, War of 1812, and Civil War. Learn more at www.battlefields.org.
About the South Carolina Battleground Preservation Trust 
The South Carolina Battleground Preservation Trust (SCBPT) is a nonprofit established in 1991 and dedicated to the preservation of South Carolina's historic battlegrounds and military sites. SCBPT preserves South Carolina's military heritage employing a variety of tools from conservation easements and land acquisitions to high-tech ground-based laser scanning surveys and public interpretation. For more information, visit www.scbattlegroundtrust.org.