News
Congress Dedicates $10 Million To Preserve America's Battlefields
American Battlefield Trust thanks lawmakers for continued support of federal matching grant program that has protected more than 30,000 acres of hallowed ground
(Washington, D.C.) — The American Battlefield Trust today applauds Congress for fully funding the Battlefield Land Acquisition Grants program in the Fiscal Year (FY) 2019 Interior Appropriations Bill. The legislation, which passed the House and Senate on Thursday, includes $10 million for the program, marking the fourth consecutive year of full funding. President Donald Trump signed the bill into law today.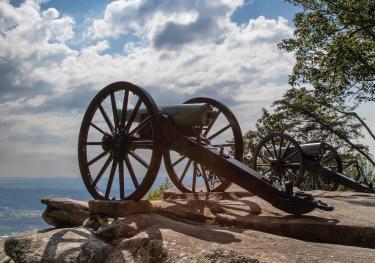 This unique resource, administered by the National Park Service's American Battlefield Protection Program (ABPP), has protected more than 30,000 acres of hallowed ground at Revolutionary War, War of 1812 and Civil War battlefields across 20 states. The matching grants formula encourages private, nonprofit and state investment in battlefield preservation.
"Today marks a tremendous win for America's endangered battlefields," said American Battlefield Trust President James Lighthizer. "We are in a race to save our nation's hallowed grounds, and ever-increasing land costs make these federal grants more important than ever. Congress' appropriation amplifies the impact of our generous donors and demonstrably helps efforts to protect precious acres that otherwise would be lost forever." 
The Battlefield Land Acquisition Grants program has enjoyed broad, bipartisan support in both the House and Senate since it was first authorized in 2002. It serves as a model for cooperative partnerships between the National Park Service (NPS), state and local governments and the private sector. By targeting land outside NPS boundaries, it does not contribute to the agency's maintenance backlog.
Among the sites saved as a result of program dollars are historic properties at Antietam, Md.; Vicksburg and Champion Hill, Miss.; Princeton, N.J.; Fort Ann and Sackets Harbor, N.Y.; Gettysburg, Pa.; Shiloh, Chattanooga and Fort Donelson, Tenn.; Chancellorsville, Fredericksburg and Appomattox Court House, Va.; and other battlegrounds of America's foundational conflicts.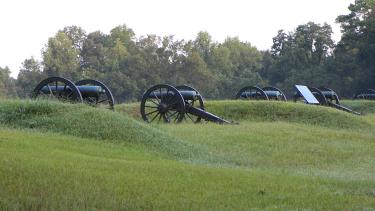 Numerous members of the House and Senate have provided invaluable support for the program in recent years, including Senate Appropriations Chair and Ranking Member Richard Shelby (R-Ala.) and Patrick Leahy (D-Vt).; Appropriations Chair and Ranking Member Nita Lowey (D-N.Y.) and Kay Granger (R-Texas); Senate Interior Appropriations Subcommittee Chair and Ranking Member Lisa Murkowski (R-Alaska) and Tom Udall (D-N.M.); House Interior Appropriations Chair Betty McCollum (DFL-Minn.) and David Joyce (R-Ohio); as well as numerous other Senators and Representatives, including Senators Tim Kaine (D-Va.) and Johnny Isakson (R-Ga.) and Representatives Ken Calvert (R-Ca.), Bobby Scott (D-Va.) and Don McEachin (D-Va.).