News
American Battlefield Trust Reaches Historic Milestone: 50,000 Acres of Hallowed Ground Saved!
Acquisition of 13 critical acres in Virginia's scenic Shenandoah Valley propels nation's leading battlefield preservation nonprofit beyond benchmark
(Washington, D.C.) — With its acquisition of 13 acres at Cedar Creek in Virginia's picturesque Shenandoah Valley, the American Battlefield Trust has reached a historic milestone:  50,000 acres of hallowed ground saved at battlefields of the Revolutionary War, War of 1812 and Civil War.  The achievement was announced at the opening of the Trust's Annual Conference, being held this week in Newport News, Virginia.
The American Battlefield Trust is the nation's leading battlefield preservation organization.  It traces its history back to 1987 with the creation of the Association for the Preservation of Civil War Sites.  It is best known for its work as the Civil War Trust, now a division under the American Battlefield Trust banner.  The umbrella organization and its predecessors have cumulatively protected 50,000 acres at more than 130 battlefields and associated sites spread across 24 states, from Glorieta Pass in New Mexico to Lexington in Massachusetts.
"Every single acre you have saved represents a significant victory in our ongoing race against time and development pressures," Trust President James Lighthizer told members and supporters gathered in Newport News. "These 50,000 acres represent priceless national treasures, saved for future generations, and replete with vivid stories of sacrifice and valor, victory and anguish."
In his remarks, Lighthizer tried to put the 50,000-acres accomplishment in perspective:  "Fifty thousand acres — that's 78 square miles — is difficult to wrap your mind around.  It is greater than the entire area of 'the Federal City' that George Washington envisioned on the Potomac River, the District of Columbia.  But rather than think about it in terms of size, perhaps it is better to remember it as an acre for every soldier killed, wounded or captured at Gettysburg."
Lighthizer also noted that much of that progress has occurred in just four short years, since 2014.  In that time period, more than 10,000 acres of progress has been made at historic shrines such as Antietam's 'Epicenter' tract near Dunker Church, Gen. Robert E. Lee's now-restored headquarters at Gettysburg, and a War of 1812 battlefield in New York where Americans wrested dominance over Lake Ontario from the British.
"We owe a great debt of gratitude to our 50,000 members and to each individual who believes that this legacy is worth preserving and passing on," Lighthizer said. "But we cannot slacken our pace. As development nibbles away at and gobbles up fields and farmland, America's historic landscapes continue to vanish at an alarming rate."
The Trust drew within striking distance of the 50,000-acre milestone in 2017 with deals to protect Civil War sites at Appomattox Court House, Shiloh, Gettysburg, Second Manassas, Trevilian Station, and Prairie D'Ane in Arkansas.  So far in 2018, the Trust has most notably acquired battlefield acreage at Corinth and Champion Hill in Mississippi, Brown's Ferry and Fort Donelson in Tennessee, and Appomattox Court House, Brandy Station, Cold Harbor and Second Deep Bottom in Virginia.
The save that pushed the Trust across the 50,000-acre finish line was the purchase of a pivotal 13-acre tract on the Cedar Creek battlefield in Virginia's Shenandoah Valley.  This was preceded by just one day by the acquisition of the 15-acre Washington's Charge Site on the Revolutionary War battlefield of Princeton, N.J.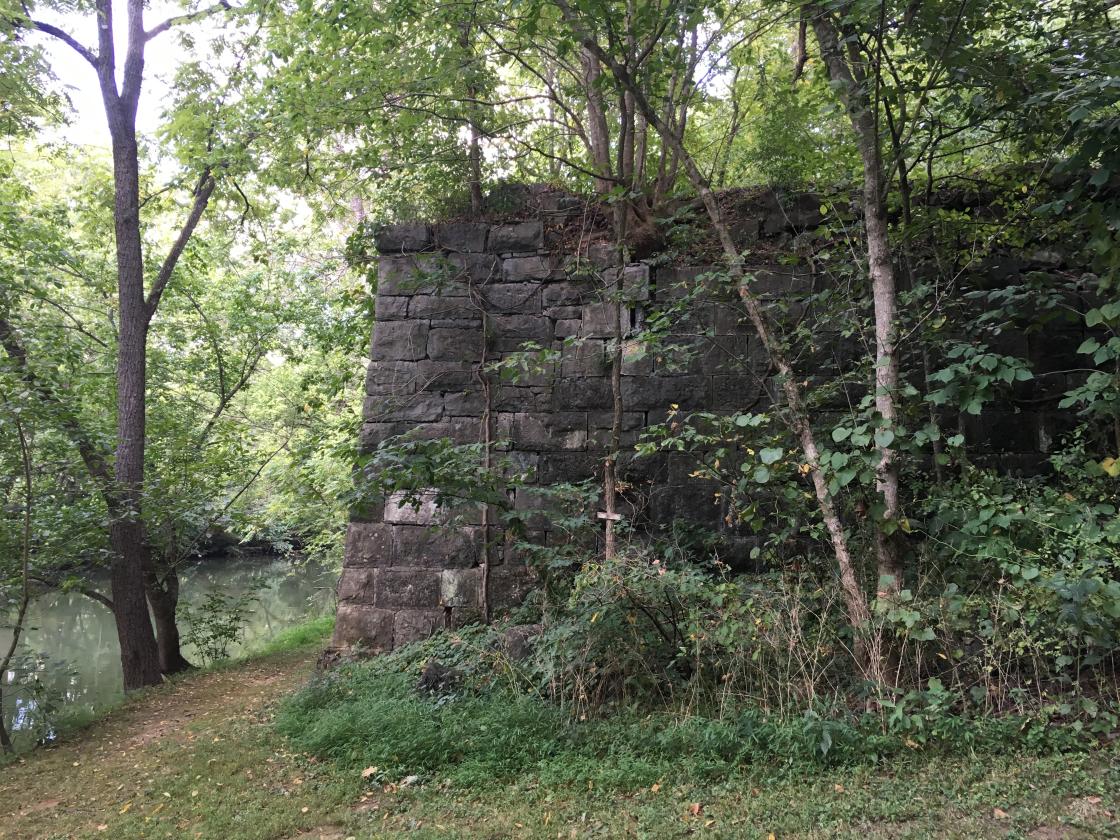 The Virginia property, known to modern-day residents as the Battle of Cedar Creek Campground, figured in the fierce Oct. 19, 1864, battle that gave the Union control over the Valley.  The streamside tract along Cedar Creek saw significant combat in both the morning and afternoon phases of the seesaw battle.  After his troops crossed here in the morning, Confederate Lt. Gen. Jubal Early reunited his three infantry columns and overwhelmed the Union army.
But late that day, Union troops under Maj. Gen. Phil Sheridan counterattacked, sending many of Early's soldiers fleeing across the Cedar Creek bridge under artillery fire.  The bridge's stone abutments survive.  The parcel includes one of the few remaining sections of the Valley Pike, among the nation's first engineered roads — 22 feet wide, ditched and "macadamized."
The property was acquired with the assistance of the Shenandoah Valley Battlefields Foundation and the HTR Foundation.
To help the American Battlefield Trust continue its unprecedented preservation efforts, visit battlefields.org/saveabattlefield to learn more about current projects across the nation.
The American Battlefield Trust is dedicated to preserving America's hallowed battlegrounds and educating the public about what happened there and why it matters today.  To date, the nonprofit, nonpartisan organization has protected 50,000 acres of battlefield land associated with the Revolutionary War, War of 1812, and Civil War.  Learn more at www.battlefields.org.