American Battlefield Trust Celebrates Transfer of 7.6 Acres Into Antietam National Battlefield
Announcement comes amid events commemorating battle's 160th anniversary
Mary Koik, (202) 367-1861 ext.7231
(Sharpsburg, Md.) — The national park unit honoring the 1862 battle that remains the bloodiest day in American history has grown by 7.6 acres, thanks to the efforts of the nonprofit American Battlefield Trust. The property, purchased by the Trust in 2016 and stewarded until the transfer process was completed in recent weeks, sits directly across from the Antietam National Battlefield visitor center and encompasses the southern tip of the famous West Woods, scene of fierce fighting on the morning of September 17, 1862. Now that it is part of the park, non-historic structures on the property will be removed to better approximate the area's wartime appearance with the assistance of a grant from the Maryland Heritage Areas Authority and the Heart of the Civil War Heritage Area.  
"There is nothing quite like standing on the same ground where history unfolded and the National Park Service brings such places to life through access and interpretation," said Trust President David Duncan. "We are proud to partner with Antietam National Battlefield and numerous other historic parks across the nation to safeguard and grow these special places for generations of Americans to explore."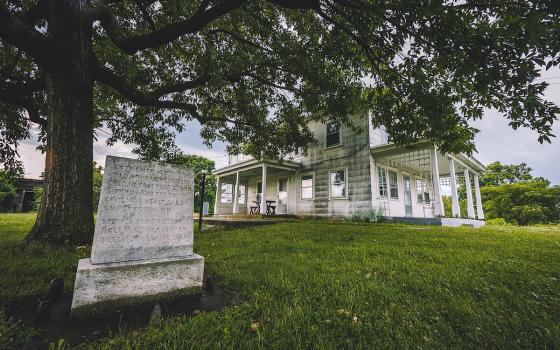 Since 1991, the Trust has secured 11 properties on the Antietam Battlefield, a total of 463 acres of hallowed ground valued at more than $3.5 million. Two properties initially purchased by the Trust have previously been transferred into the park, notably a 44-acre parcel south of the Miller Cornfield that acclaimed historian of the Maryland Campaign Dennis Frye, himself among the founders of the modern battlefield preservation movement, called "the bloodiest ground of the bloodiest day in American history." 
Antietam National Battlefield remembers the September 17 engagement that witnessed more than 22,000 casualties and spurred President Abraham Lincoln to issue the preliminary Emancipation Proclamation, making it a critical turning point in the course of the conflict, as it transitioned from a war to preserve the Union to one seeking to end slavery. 
Encompassing the southern tip of the West Woods and just south of the iconic Dunker Church, the site saw fierce combat in the battle's morning phase. Confederates under command of Brig. Gen. Joseph B. Kershaw crossed this tract, where they slammed into Union soldiers in the woods. Becoming a no-man's-land for a short while, the land was then occupied by Maryland and Pennsylvanian soldiers from the Union XII Corps until they were driven out by North Carolina and Arkansas troops. The land is prominently featured in one of the famous images taken in the battle's immediate aftermath by photographer Alexander Gardner and exhibited to public fascination in New York City. 
The American Battlefield Trust is dedicated to preserving America's hallowed battlegrounds and educating the public about what happened there and why it matters today. The nonprofit, nonpartisan organization has protected more than 55,000 acres associated with the Revolutionary War, War of 1812 and Civil War. Learn more at www.battlefields.org. 
###