American Battlefield Trust
News
25th Annual Park Day Seeks to Uplift America's Historic Sites Through Volunteerism
American Battlefield Trust's nationwide volunteer day will tackle improvement projects coast to coast, keeping safety concerns top of mind on April 10
(Washington, D.C.) — Sponsored by the American Battlefield Trust, the nation's premier battlefield preservation organization, Park Day is a nationwide effort that welcomes volunteers of all ages to get outdoors and give back to their communities by helping to keep our nation's heritage not only preserved, but pristine. For 25 years, battlefields and historic sites have embraced the hands-on preservation event for upkeep and maintenance projects large and small — ranging from raking leaves and hauling trash to painting signs and building trails. And while we hope the spirit of Park Day lives year-round, this year, sites are invited to be part of the national push on April 10, 2021.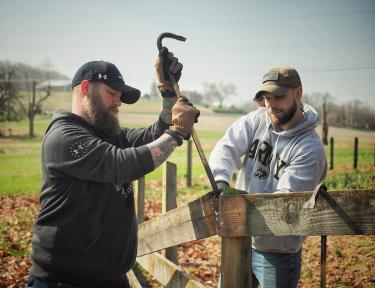 "With budgets severely limited and outdoor recreation opportunities in particularly high demand due to social distancing guidelines, this year's Park Day takes on special relevance," said American Battlefield Trust President David Duncan. "I'm honored that the Trust — in our 25th year sponsoring this event — can inspire history enthusiasts and concerned citizens to make a tangible difference and give back to these local treasures." 
As it marks the silver anniversary of Park Day, the Trust is carefully readying sites for an event that values the well-being of volunteers while simultaneously rallying to keep America's treasured landscapes clean, open and accessible for the enjoyment of all people. In order to ensure health and safety, all sites will encourage volunteers to wear a mask that covers both mouth and nose, maintain six feet of social distance from other participants, make use of hand washing stations or sanitizer and resist sharing equipment.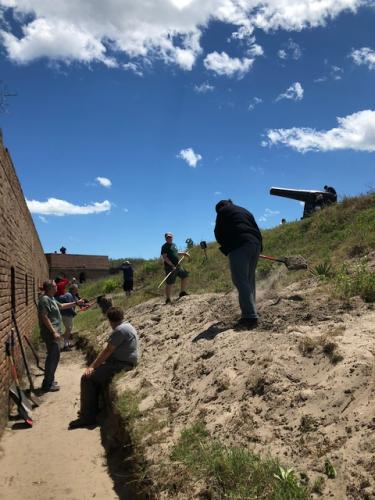 Park Day is a tradition that has attracted nearly 100,000 cumulative volunteers — including Boy and Girl Scouts, Rotarians, Lions Club members, church groups, ROTC units, youth groups and many others — fueled by their love of community and enthusiasm for keeping history at its most vibrant. The generosity of local businesses and community organizations mean that many sites provide snacks, tours and other benefits to volunteers — Thomas Paine Cottage Museum in New Rochelle, N.Y., plans a scavenger hunt for young participants on their outside grounds. The Trust provides official Park Day reusable water bottles to all sites.  
Scores of sites associated with the Revolutionary War, War of 1812 and Civil War across the nation have already enlisted in the effort, and more will follow through the March 27 deadline. Site managers can register at www.battlefields.org/parkday. 
Potential volunteers can browse participating sites at www.battlefields.org/events/park-day/volunteer-opportunities. Please note that as sites consider weather and local public heath guidelines, they may choose to participate in Park Day on an alternative date. For any questions regarding weather policies, rain dates, and COVID-19 considerations, the Trust recommends volunteers keep in contact with their site of interest. 
The American Battlefield Trust is dedicated to preserving America's hallowed battlegrounds and educating the public about what happened there and why it matters today.  The nonprofit, nonpartisan organization has protected more than 53,000 acres associated with the Revolutionary War, War of 1812 and Civil War. Learn more at www.battlefields.org. 
###