Escambia County, FL | Nov 7 - 9, 1814
The British yet again found themselves toiling at Pensacola in 1814.
While the Spanish had maintained control of Pensacola during the War of 1812, Spanish control over its colonial territories had grown substantially weaker due to war with Napoleon's army. In overcoming the Napoleonic threat, Great Britain had assisted Spain. Therefore, the Spanish governor, Mateo González Manrique, obliged when the British wished to occupy Pensacola to gain strategic advantage over the Americans in August of 1814.
The British made themselves at home in occupied Pensacola, even giving refuge to runaway slaves and Native Americans who had been forced to flee from American settlers. Many of these refugees resented Americans for the oppression that was thrust upon them, leading several to pick up arms for the British in their fight against the Americans.
The British aim was to assemble an intimidating force to lead a march on New Orleans, take the city from the Americans, and end the war. Meanwhile the Americans desperately desired to turn their luck around. After seeing the country's capital destroyed by the British and 3 disastrous attempts to invade Canada, America looked to General Andrew Jackson to turn the tides of the war.
With British forces garrisoned at Fort San Miguel, the former Fort George, Andrew Jackson arrived at Pensacola with an army of 4,000 men on November 6th, 1814. Jackson sent a message to Spanish governor Manrique entreating surrender. The message read, "I have come not as an enemy of Spain but I come with a force sufficient to prevent the repetition of those acts so injurious to the U.S. and so inconsistent with the neutral character of Spain." Yet, this message was not easily delivered as Jackson's first messenger was welcomed with gunfire as he approached. The second messenger received a blatant refusal by the Spanish governor Manrique. With news of refusal, Jackson commanded: "Turn out the troops."
The next day, November 7th, 1814, Jackson commanded his infantry to make a single charge through town. In doing so, the British battery was overwhelmed and Manrique was prompted to wave the white flag of surrender, making Pensacola a victory of less than a dozen American casualties.
In defeat, British troops fled to Fort San Carlos but destroyed the fort and powder magazine before departing so to render it useless as an American base. The British feared another strategic location falling into American hands. The Americans had already gained a great advantage in their occupation of Pensacola, allowing time to build fortifications along the Mississippi River. This proved decisive in the future American victory at New Orleans.
Pensacola (1814): Featured Resources
Related Battles
Escambia County, FL | November 7, 1814
Result: United States Victory
Commanders
United States
Andrew Jackson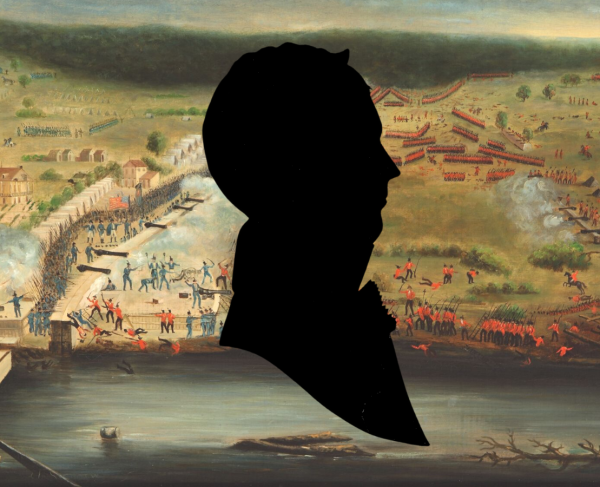 United Kingdom
Mateo González Manrique