Thomas Wentworth Higginson & Col. C.T. Trowbridge
from Susie King Taylor's "Reminiscences of My Life in Camp with the 33rd U.S. Colored Troops, Late 1st S.C. Volunteers"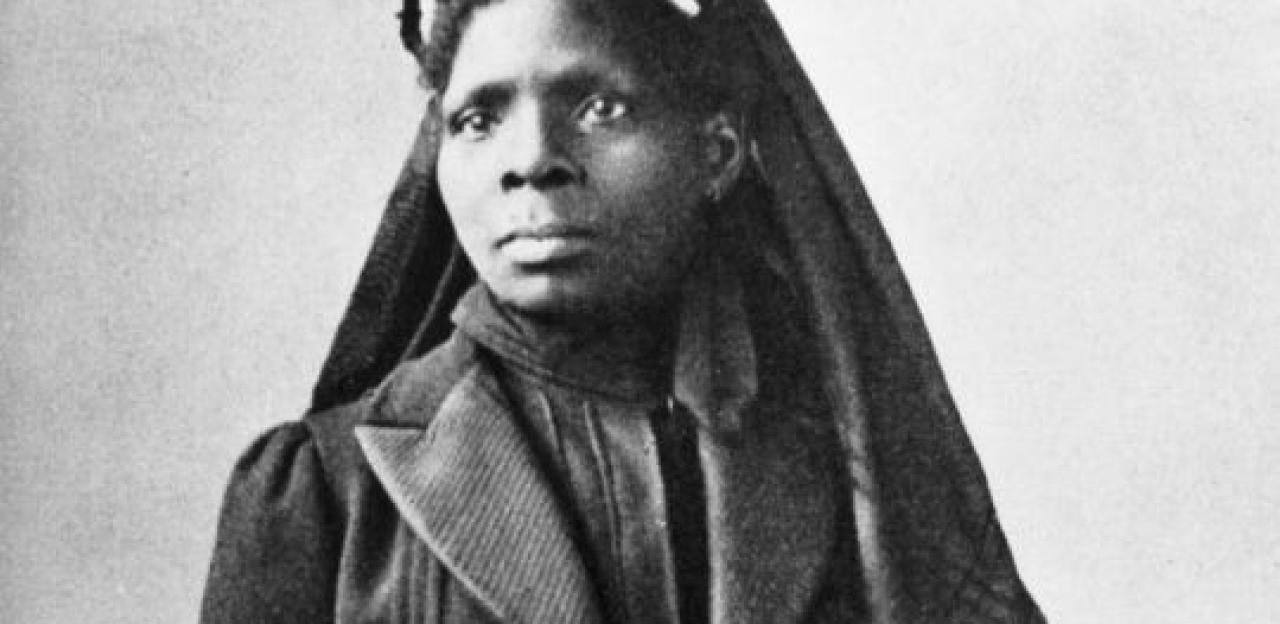 Susie King Taylor was born into slavery in Georgia and was secretly taught to read and write by various teachers. In 1862, she and many other slaves escaped to freedom on St. Simon's Island off the southern Georgia coast, then occupied by Union troops. There she began to serve as an army nurse and worked with the 1st South Carolina Volunteers, a black regiment that was later reorganized into the 33rd U.S. Colored Regiment. After the war ended, she wrote a memoir of her experiences entitled "Reminiscences of My Life in Camp with the 33rd U.S. Colored Troops, Late 1st S.C. Volunteers." The book included and intorduction by Thomas Wentworth Higginson and letter from Col. C.T. Trowbridge, which are excerpted below.
 
---

Introduction by Thomas Wentworth Higginson
ACTUAL military life is rarely described by a woman, and this is especially true of a woman whose place was in the ranks, as the wife of a soldier and herself a regimental laundress. No such description has ever been given, I am sure, by one thus connected with a colored regiment; so that the nearly 200,000 black soldiers (178,975) of our Civil War have never before been delineated from the woman's point of view. All this gives peculiar interest to this little volume, relating wholly to the career of the very earliest of these regiments,--the one described by myself, from a wholly different point of view, in my volume" Army Life in a Black Regiment," long since translated into French by the Comtesse de Gasparin under the title "Vie Militaire dans un Regiment Noir."
The writer of the present book was very exceptional among the colored laundresses, in that she could read and write and had taught children to do the same; and her whole life and career were most estimable, both during the war and in the later period during which she has lived in Boston and has made many friends. I may add that I did not see the book until the sheets were in print, and have left it wholly untouched, except as to a few errors in proper names. I commend the narrative to those who love the plain record of simple lives, led in stormy periods.
THOMAS WENTWORTH HIGGINSON,
Former Colonel 1st S. C. Volunteers
(afterwards 33d U. S. Colored Infantry)
 
Letter from Col. C. T. Trowbridge
CAMBRIDGE, MASS.,
November 3, 1902
ST. PAUL, MINN., April 7, 1902
MRS. SUSAN KING TAYLOR:
DEAR MADAM,--The manuscript of the story of your army life reached me to-day. I have read it with much care and interest, and I most willingly and cordially indorse it as a truthful account of your unselfish devotion and service through more than three long years of war in which the 33d Regiment bore a conspicuous part in the great conflict for human liberty and the restoration of the Union. I most sincerely regret that through a technicality you are debarred from having your name placed on the roll of pensioners, as an Army Nurse; for among all the number of heroic women whom the government is now rewarding, I know of no one more deserving than yourself.
Yours in F. C. & L.,
C. T. TROWBRIDGE,
Late Lt.-Col. 33d U. S. C. T.