Wilhelm von Knyphausen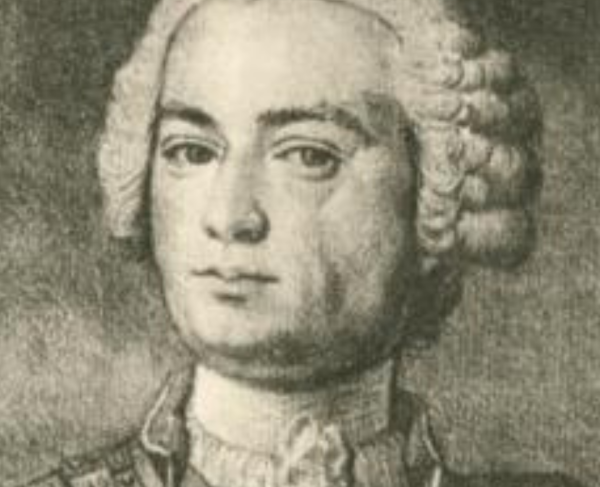 TitleLieutenant General
War & AffiliationRevolutionary War / German
Date of Birth - DeathNovember 4, 1716 - December 7, 1800
One of the more important leaders of the Hessian mercenaries, Germans hired by Great Britain to help put down the American Revolution, was Wilhelm von Knyphausen. He arrived with 12,000 Hessians in 1776 and took part in the Battles of Brooklyn and White Plains. He was responsible for the successful assault that captured Fort Washington on the northern tip of Manhattan. By December 1776, George Washington and the Continental Army had been chased across New Jersey. After the successful American attack on Trenton, New Jersey on the morning after Christmas 1776, the overall commander of the Hessians in America, General Leopold Philip de Heister, was recalled and replaced by von Knyphausen
Von Knyphausen's forces were heavily involved in combat during the Philadelphia Campaign of 1777. At the Battle of Brandywine his troops held the right British flank while at the same time ordered to monitor the American forces crossing the Brandywine Creek at Chadds Ford, Pennsylvania. When the British evacuated Philadelphia, von Knyphausen's troops led the vanguard of the British forces as they relocated to New York City and were in that position when Washington struck at the British Army at Monmouth Court House on June 28, 1778.
For the remainder of the war Knyphausen and his men guarded upper Manhattan and when Sir Henry Clinton left New York City, Knyphausen took command of the combined British and Hessian garrison, even though he held a dormant commission being outranked by other British officers. By then most of the theater of war had shifted to the South. When the war ended after the Siege of Yorktown and the capitulation of Cornwallis's Army, Knyphausen returned home in 1782.
When the Marquis de Lafayette returned to Europe in 1785 he paid a courtesy call on Knyphausen and wrote of his encounter with Knyphausen to Washington discussing their reminiscences of the war and exchanging courtesies.