Sir John Johnson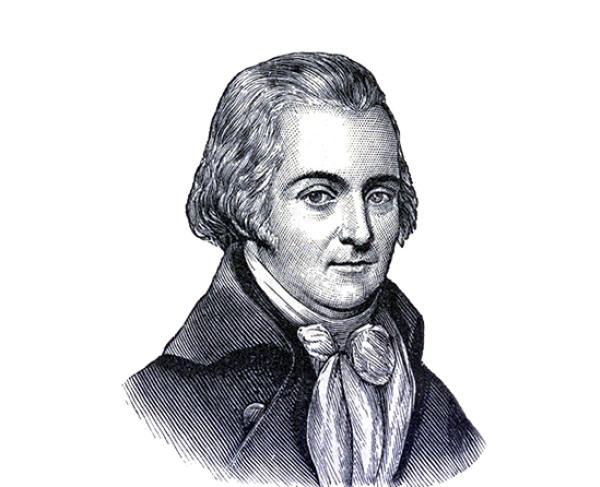 TitleGeneral
War & AffiliationRevolutionary War / British
Date of Birth - DeathNovember 5, 1741 - January 4, 1830
John Johnson was born on November 5, 1741 near Amsterdam, NY to parents Sir William Johnson and Catherine Weissenberg. He began his military career during the French and Indian Was, serving under his father who led an Indian expedition in 1764 into the Ohio Territories.
In 1775, Johnson moved to England for two years, where he was knighted by King George III. Johnson married Mary Watts in 1773 and inherited his father's estate after his death one year later.
Upon his father's death, he became Major General of the Tyron County Militia.
At the outbreak of the American Revolution, Johnson worked to maintain loyalty to the Crown in the Mohawk Valley of eastern New York, but was forced to flee in 1776 when a unit of Patriot rebels were en route to arrest him.
Johnson arrived in Montreal and was commissioned a lieutenant colonel and commanded to recruit the 1st Battalion of the King's Royal Regiment of New York. His unit participated in the Siege of Fort Stanwix with Barry St. Leger and aided in defeating the Americans in Oriskany in 1777.
Johnson was promoted to brigadier general in 1782 and made Superintendent-General and Inspector-General of the Six Nations Indians. He remained a constant ally and defender of the Indians even after the end of the American Revolution.
After the American Revolution ended, Loyalists fled under Johnson's lead to settle near Quebec and to petition the King to allow them to live freely under English Civil law. This led to the creation of Upper Canada in 1791 and the appointment of John Graves Simcoe as the first lieutenant governor—angering Johnson and prompting him to travel to England until 1796.
He failed to be appointed to the Legislative Council of Lower Canada and lost most of his fortune due to the forfeiture of his property after the British lost the American Revolution. Sir John Johnson died in Montreal on January 4, 1830 and was buried at Mount Johnson—a location that reminded him of his beloved home in the Mohawk Valley of New York.