John Sullivan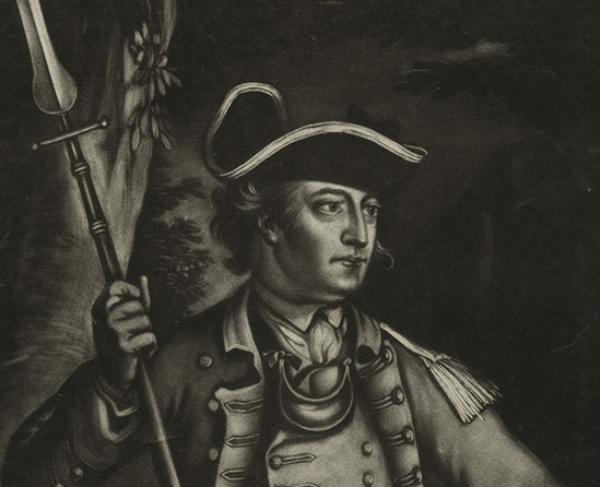 TitleMajor General
War & AffiliationRevolutionary War / Patriot
Date of Birth - DeathFebruary 17, 1740 - January 23, 1795
The son of Irish immigrants, New Hampshire's John Sullivan made a trying life for himself as an attorney. He made many an enemy when he sued his neighbors and foreclosed on debts owed to him in Durham, New Hampshire. Feeling great oppression from the financial burdens placed by Sullivan, these enemies attempted to attack him and had even presented a petition against him to the New Hampshire General Court so to obtain relief from Sullivan's demands. Sullivan fought these charges and won; the petition was dropped and he sued the prosecutors for libel.  
Initially fond of England, Sullivan had once been good friends with New Hampshire's Royal Governor, John Wentworth. As tensions with Great Britain arose this friendship was forfeited for Sullivan's revolutionary leanings.
In 1774, Sullivan served as part of the New Hampshire delegation at the First Continental Congress in Philadelphia. By 1775 he was a brigadier general in the Continental Army and had fought in the Siege of Boston. In January 1776 Sullivan was sent to Canada in the aftermath of the Battle of Quebec. He was put in command of retreating Patriot troops after their commander, John Thomas, died of smallpox. In that same year, Sullivan was made Major General and taken as a prisoner after British victory at the Battle of Long Island in August.
After approximately 3 months as a prisoner, he was exchanged in December and leapt back into his revolutionary duties by joining General George Washington in New Jersey. On Christmas day 1776 he crossed the Delaware River with American forces into Trenton, New Jersey. His command secured a strategic crossing point south of Trenton – the bridge over the Assunpink Creek. This in turn blocked Hessian soldiers from escaping. Trenton proved a decisive victory for the Patriots.
1777 was a difficult year for Sullivan as he was passed over for promotions and argued over commands with General Washington and the Continental Congress. He was in command of Patriot forces at the devastating Battle of Brandywine and later failed to capture Staten Island. With enemies in Congress, Sullivan received blame for failure at Brandywine.
In fear of Native American threat, Washington ordered Sullivan to take aim at New York and Pennsylvania's Native American settlements in spring 1779. In what is called "Sullivan's March", Sullivan and those under his command devastated such settlements with the destruction of homes and crops, leaving Native Americans with little sustenance. This scorched earth campaign came to its pinnacle point in the Battle of Newtown when Sullivan, with 4,000 troops, defeated the British-aligned Iroquois and Loyalists with a joint plan quickly stitched together by multiple revolutionary regiments and commanders. This battle greatly weakened the Iroquois League and their ability to aid British forces against revolutionaries.
Shortly after the Battle of Newtown Sullivan resigned from the military due to poor health with what Sullivan described as a "bilious disorder."
Poor and in ill health, Sullivan returned to New Hampshire. Not letting his circumstances get the best of him, Sullivan was reelected to the Continental Congress from 1780-81, he served as state's attorney general from 1782-86, New Hampshire governor from 1786-87 and 1789, a presiding officer of the New Hampshire convention to ratify the federal Constitution in 1788, and U.S. district judge from 1789 until his death in 1795.