John Salmon "Rip" Ford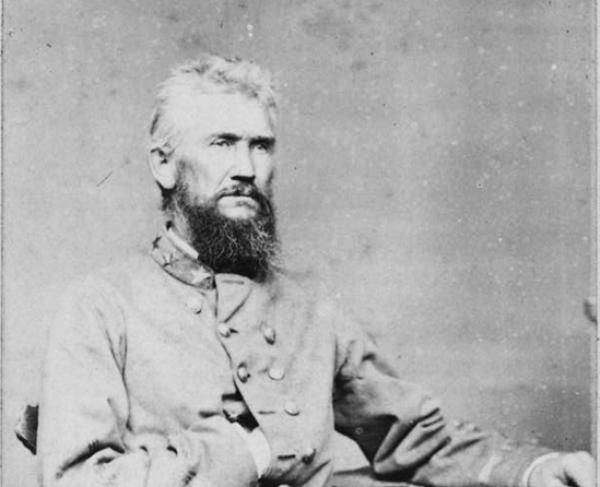 TitleColonel
War & AffiliationCivil War / Confederate
Date of Birth - DeathMay 26, 1815 – November 3, 1897
John Salmon Ford, better known as "Rip" Ford, would epitomize the saying "win the battle but lose the war," as he would command the Confederate forces that won the Battle of Palmito Ranch, the last engagement of the Civil War.
Ford was born on May 26, 1815 in Greenville District, South Carolina, and moved to Texas in 1836. He served for a time in the Texas Army, and then settled in San Augustine to practice medicine until 1844. That year, he was elected to the Texas Congress, where he supported annexation to the United States. In 1845, he moved to Austin, and became a newspaper editor.
Ford served as an adjutant in the Mexican War and was cited for "gallant service." It was during this time that he would acquire his nickname of "Rip" for sending out official death notices with the citation "Rest in Peace" written at the top.
In 1849, Ford would explore and map the country between El Paso and San Antonio. He would also become a captain in the Texas Rangers and participate in various fights with local Native American tribes. Ford was elected to the Texas Senate in 1852, and in 1858 he led state troops against both Native American and Mexican uprisings.
With the growing tension between North and South escalating in 1861, Ford served as a member of the Secession Convention, and after Texas left the Union, he initiated a trade agreement between the Confederacy and Mexico. Ford served as colonel of the 2nd Texas Cavalry based in the Rio Grande district, and was assigned to protect trade routes with Mexico. Between 1862 and 1865, he was also commandant of conscripts.
Ford's greatest military exploit was the Battle of Palmito Ranch on May 12-13, 1865, when he defeated attacking Union forces under Colonel Theodore H. Barrett. Barrett had attempted to surprise Confederate forces at Fort Brown, outside Brownsville, but was repulsed by Ford's daring frontal attack. The battle was considered a Confederate victory, with Union troops retreating and suffering 118 casualties. Ford's men had an estimated six killed, wounded or missing. Unfortunately for Ford, all Confederate forces in Texas surrendered two weeks later.
After the war, Ford continued his interests in politics and newspaper editing, serving as a delegate to the Democratic convention in 1868, and working on the Brownsville Sentinel. He would become the mayor of Brownsville in 1874, and serve again in the Texas Senate from 1876 to 1879.
In his later years, Ford would spend his time writing his memoirs and promoting an interest in Texas history through the Texas State Historical Association. Ford died on November 3, 1897 in San Antonio, having the dubious distinction of being the last victorious Confederate commander of the Civil War.