John P. Slough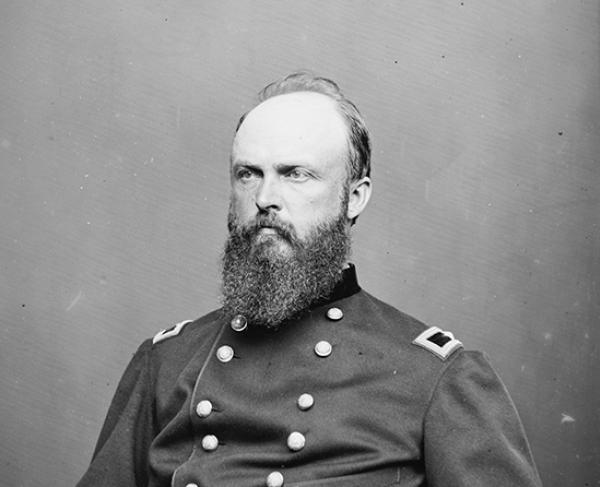 TitleBrigadier General
War & AffiliationCivil War / Union
Date of Birth - DeathFebruary 1, 1829 – December 17, 1867
Before the Civil War broke out, John Potts Slough was a member of the Ohio Legislature.  However, he was expelled from his seat after striking another member of the legislature during a political argument.  Following the incident he moved to Kansas Territory eventually setting in Denver in 1860. 
At the outbreak of the war, Slough was made colonel of the 1st Colorado Infantry.  The only fighting of significance Slough participated in occurred at Glorieta Pass, during the invasion of New Mexico by Confederate general Henry H. Sibly.  During the battle, Slough went against the orders of the commanding Union general, Edward R. S. Canby, and left the protection of Fort Union in order to attack Confederate forces led by William Read Scurry.  Slough and his forces were able to push back Confederate forces, but at the cost of disobeying a direct order.  After the battle, Slough hurried east, and was appointed to a brigadier general of volunteers on August 25, 1862.  For the remainder of the war, he served as the military governor of Alexandria, Virginia, and participated in the court martial hearings that wrongfully convicted Union general Fitz John Porter.
After the war, Slough was made chief justice of the New Mexico Territory, and proved to be so unprofessional within the post that he was assassinated by a member of the territorial legislature in December of 1867.