James Jay Archer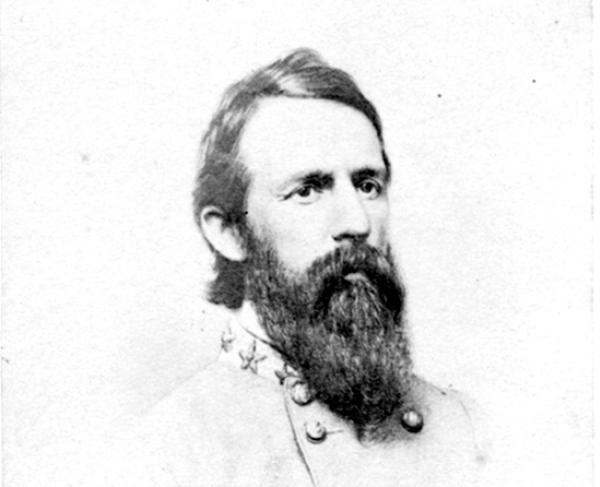 TitleBrigadier General
War & AffiliationCivil War / Confederate
Date of Birth - DeathDecember 19, 1817 - October 24, 1864
James Jay Archer – like John Wilkes Booth a native of Bel Air, Maryland – was born December 19, 1817.  A lawyer by trade, Archer accepted a captain's commission at the outbreak of the Mexican War and led a company of Maryland volunteers during the Mexico City campaign, earning a brevet promotion to the rank of major in the process.  Returning to his home state after war, Archer resumed his law practice until 1855, when he re-entered the regular army and was sent to the Pacific Northwest.
Archer was a Southern sympathizer, and despite the fact that his state of Maryland did not secede from the Union, he resigned from the United States Army in the wake of Fort Sumter and offered his services to the new Southern Confederacy.  He was commissioned colonel of the 5th Texas Infantry under John Bell Hood.  Archer led his regiment with skill at the Battle of Seven Pines during the Peninsula Campaign of 1862 and was promoted three days later to Brigadier General, succeeding Robert Hatton, who had been killed in action, to command of his Tennessee brigade.
'Archer's Brigade,' as it came to be known, played a distinguished role in every major battle of the Army of Northern Virginia from the Seven Days until Gettysburg, when he and a large portion of his command were captured on the first day of the battle.  Archer was taken behind the lines to Gen. Abner Doubleday, a prewar acquaintance, who greeted him, saying, "Good morning Archer! How are you?  I am glad to see you!"  To this Archer responded, "Well, I am not glad to see you by a damn sight!"
Archer was held prisoner – first on Johnson's Island, Ohio, then at Fort Delaware -- for more than a year before he was exchanged in August, 1864.  Though Archer was initially ordered to report to Gen. Hood in Atlanta to resume command of his old brigade, the order was revoked ten days later due to his poor health, which had begun to deteriorate in prison.  Archer was instead sent to link up with the Army of Northern Virginia at Petersburg, but his illness overcame him, and he died in Richmond on October 24, 1864.  He is buried in Hollywood Cemetery in Richmond.