George S. James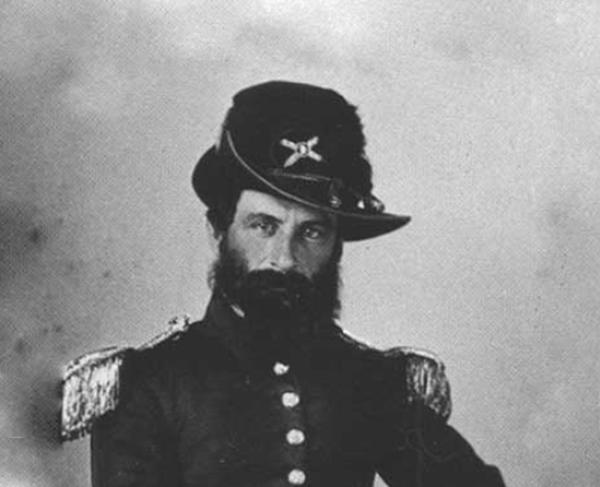 TitleCaptain; Fired the First Shot
War & AffiliationCivil War / Confederate
Date of Birth - Death1829 - September 14, 1862
Not unlike the American Revolution's "shot heard 'round the world" on Lexington Green, the first fire aimed at Fort Sumter took the Civil War past the theoretical, making it a very real conflict. Although some popular legends have attributed that iconic shell to the militant Virginia secessionist Edmund Ruffin, the distinction actually fell to Capt. George S. James of the South Carolina Artillery.
Born in 1829, James was the second son of a prominent attorney and merchant who spent the majority of his youth in the state capital of Columbia. At age 17, James left his collegiate studies to fight in the Mexican War, only to return to academics and a career in teaching. In 1856, however, he had a change of heart and returned to military service. After his home state seceded, James resigned his commission and travelled to Charleston to offer his services to the new Republic of South Carolina. Initially, he served as an aide to Brig. Gen. P.G.T. Beauregard, bringing messages to the Union contingent inside Fort Sumter.
As the situation worsened, the Southerners began to make plans for the attack on the fort. The honor of firing the first shot was initially given to Virginia congressman Roger Pryor. But at the 11th hour, Pryor demurred, and military veteran James volunteered for the job. Although there is some question as to whether James physically yanked the lanyard that began the Civil War, at minimum he gave the order that initiated hostilities.
After Sumter, James was appointed major then later lieutenant colonel of the 3rd South Carolina Battalion.  He was killed while leading the battalion at Fox's Gap on September 14, 1862. 
Following the fall of Fort Sumter, James enlisted in the Third South Carolina Battalion, was elected its commander and was promoted to lieutenant colonel. After service on the Carolina coast, James and his comrades were ordered to Richmond. In September 1862 at the Battle of South Mountain, James's luck ran out. According to reports, on the afternoon of September 14, he was "twice admonished by his second in command of his untenable position, and that death or surrender was inevitable if he persisted in holding his ground, but without avail." As evening approached, James was struck in the chest and presumed killed in action, although some personal accounts indicate he was mortally wounded and died in the night.