George A. Porterfield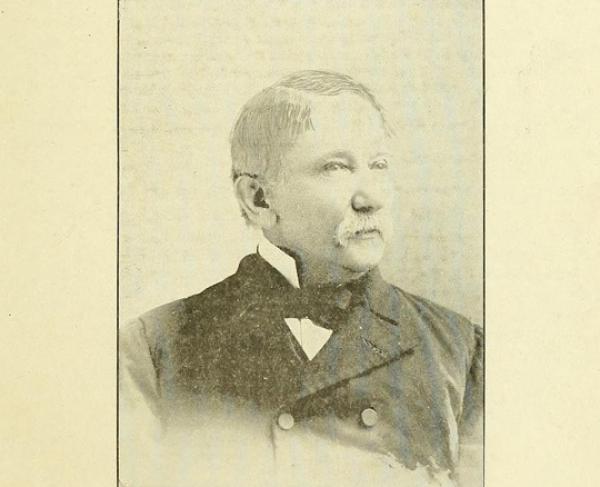 TitleColonel
War & AffiliationCivil War / Confederate
Date of Birth - DeathNovember 24, 1822 - February 27, 1919
George Alexander Porterfield was born on November 24, 1822, into a family with a proud military history. His father served in the War of 1812, and his grandfather was a veteran of the American Revolution. He grew up in Berkeley County, in what is now West Virginia. Like many other future Confederate officers, he attended the Virginia Military Institute. After graduating in 1844, he helped organize a company of volunteers – the 1st Virginia – for the war against Mexico, of which he became first lieutenant. He rose up the ranks during the war, first adjutant general of the 1st Virginia, then acting assistant adjutant of the brigade, and then of the division.
After the war, he returned to Martinsburg, in modern-day West Virginia. He became the editor of the Martinsburg Gazette and a teacher. He served on the United States Coast Survey for a few years before returning to western Virginia to farm. In 1849, he married Emily Cornelia Terrill, the daughter of a prominent lawmaker, whose four brothers would serve in the Confederate army in the upcoming war.
At the outbreak of war, Porterfield was appointed colonel and inspector general of the Confederate militia forces at Harpers Ferry, Virginia. There, he helped recruit soldiers for the Southern cause, which proved largely difficult because the western part of Virginia had a large Unionist population. Once federal forces had entered the region, he tried blocking their advance by burning bridges on the Baltimore & Ohio Railroad and tried outmaneuvering them. He then concentrated his forces, consisting of about 800 green troops, at Philippi. These troops were surprised and routed by a Union force under Brig. Gen. Thomas A. Morris on June 3, 1861, running so fast Northern journalists dubbed it the "Philippi Races." Porterfield was blamed for not putting out pickets and letting his forces be surprised. However, after he asked for a court of inquiry, he was cleared of wrongdoing. Yet General Robert E. Lee still censured him, replacing him with Brig. Gen. Robert S. Garnett.
Porterfield was sent to command troops stationed at Beverly. Soon after, he joined the staff of Gen. William W. Loring, becoming chief of ordnance in August 1861. He briefly served under Gen. Edward "Allegheny" Johnson. However, when the army was reorganized, Porterfield was left without a command. Disgruntled over being treated unfairly, he resigned and returned to Martinsburg.
He was captured in the summer of 1862 by Union forces under Gen. Nathaniel P. Banks but was soon paroled. He didn't participate actively in the rest of the war. In 1871, he founded the Bank of Charles Town and was a prominent member of the Aztec Club, an organization of Mexican-American War veterans. He died in Martinsburg on February 27, 1919.