George Bibb Crittenden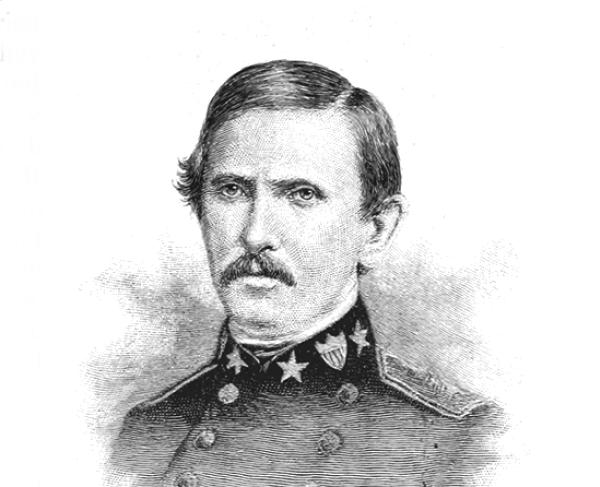 TitleMajor General
War & AffiliationCivil War / Confederate
Date of Birth - DeathMarch 20, 1812 - November 27, 1880
George Bibb Crittenden was born March 20, 1812 in what was then the far west of the United States: Russellville, Kentucky.  His father, John J. Crittenden, was a prominent politician and son of a Revolutionary War veteran.  He sent George to the United States Military Academy at West Point, where he graduated in 1832 in the middle of his class.  He was commissioned a second lieutenant and served in the Black Hawk War before he resigned and became a lawyer.  In 1842 he moved to the Republic of Texas.   During his time there he served in the Texas Army and was captured by Mexican forces during the Mier Expedition of 1843.  Four years later, he served in the Mexican War and earned a brevet promotion to major for his actions at the Battle of Contreras and Churubusco.  By 1856, he was a lieutenant colonel in the regular army.
Crittenden's loyalties – unlike those of his brother, Thomas Leonidas, who became a major general for the Union – lay with the South, and during the secession crisis of early 1861, George accepted a commission as colonel in Confederate States Army.  He was promoted to brigadier general on August 15 and briefly commanded a brigade in the Army of the Potomac before he received another promotion in November and was assigned the District of East Tennessee.  On January 18, 1862 his forces were defeated at the Battle of Mill Springs by Union General George H. Thomas, greatly weakening the Confederate hold on eastern Kentucky.  It was the first battlefield setback for Confederate war effort.
Crittenden briefly commanded the 2nd Division of the Army of Central Kentucky, but was relieved of duty and arrested for drunkenness on March 31, 1862.  He was restored little more than two weeks later, but a court of inquiry was ordered by General Braxton Bragg that summer and Crittenden resigned in October, serving out the remainder of the war quietly.
After the war, Crittenden served as the state librarian of Kentucky until 1871.  He died in Danville on November 27, 1880 and is buried in the state cemetery at Frankfort.