Douglas Hancock Cooper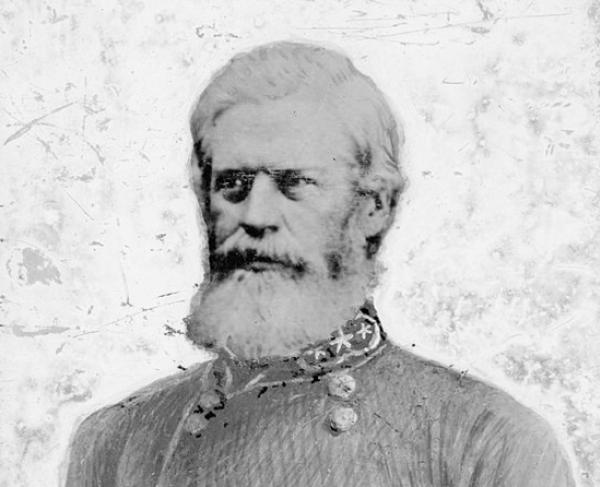 TitleBrigadier General
War & AffiliationCivil War / Confederate
Date of Birth - DeathNovember 1, 1815- April 29, 1879
Douglas Hancock Cooper was born November 1, 1815 in Amite County, Mississippi. His father was both a physician and a Baptist minister, and Cooper was encouraged to pursue a higher education. He attended the University of Virginia from 1832 to 1834, along with other future Confederate generals Lafayette McLaws and John B. Magruder. Cooper did not find studying to his liking, however, and he returned to Mississippi to take up farming.
By 1844 Cooper was married and the father of seven children. He was also involved in politics, serving in the Mississippi state legislature. In 1846, with the start of the Mexican-American War, Cooper raised a regiment of volunteers, the 1st Mississippi Rifles, and served as their captain. During the war he was cited for bravery and gallantry.
In 1853, Secretary of War Jefferson Davis, who had served with Cooper in the war, used his influence with President Franklin Pierce to have Cooper appointed as the Federal agent to the Choctaw tribe. Cooper worked well with the Native Americans and was able to have them relocated to Indian Territory without any conflict. His relations with local tribes were so amicable, that in 1856 he was also appointed the agent to the Chickasaw tribe, who officially adopted him as a member.
When the Civil War began in 1861, Confederate Secretary of War Leroy Pope Walker authorized Cooper to protect the local tribes from "Northern aggression." Cooper raised and commanded the 1st Choctaw and Chickasaw Mounted Rifles, which took part in the pursuit of the Creek Indian tribe, which had Union loyalties, to Kansas.
In 1862, Cooper and his Confederate troops participated in the battles of Pea Ridge (Elkhorn Tavern) in Arkansas, Newtonia in Missouri, and Honey Springs in Oklahoma. Despite being defeated at Pea Ridge and Honey Springs, Cooper was promoted to brigadier general in May of 1863 and given the district command of Indian Territory. Cooper continued his excellent relations with the tribes, even getting letters of support from their leaders sent to President Jefferson Davis in Richmond. In one of his last engagements, Cooper commanded the Indian Brigade during the second Confederate invasion of Missouri in 1864.
When the war ended in 1865, Cooper continued to work with the Choctaw and Chickasaw tribes, supporting their land claims against the federal government. On April 29, 1879, Cooper died at Fort Washita, in what is now Oklahoma. He was buried at the fort in an unmarked grave, with no record of his military career or of his advocacy efforts for Native Americans.