Charles de Salaberry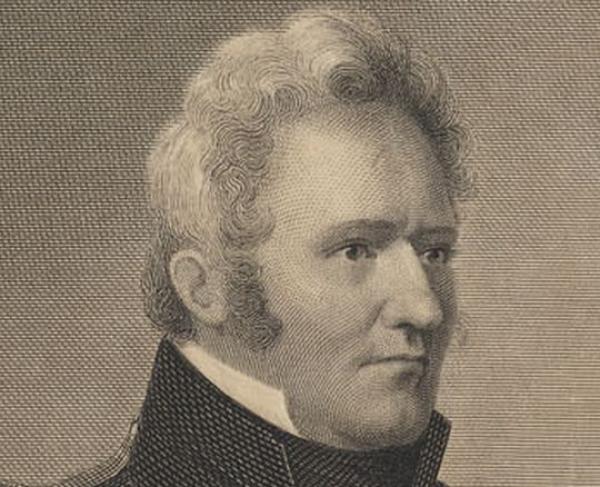 TitleLieutenant Colonel
War & AffiliationWar of 1812 / British
Date of Birth - DeathNovember 19, 1778 – February 27, 1829
Charles de Salaberry's family history contained generations of esteemed military service. Ironically, most of that service was under the Kingdom of France, which controlled the province of Quebec in North America until the conclusion of the Seven Years War in 1763, whereupon it was ceded to Great Britain. For many Canadiens, the new allegiance to Britain was a bitter pill to swallow, but the de Salaberry's made the adjustment well enough. By the time of Charles' birth outside Quebec City in 1778, his father Ignace-Michel had helped defend Quebec from the invading Continental Army during the American Revolution. 
Charles enlisted in the British army at the age of 14, joining the 60th Regiment. Though de Salaberry's background might have been modest compared to many other officers in the British Army, he had one major advantage in the friendship between his father and Prince Edward, Duke of Kent. Edward actually corresponded with Charles from Kensington Palace throughout the latter's military career, offering encouragement and advice, as well as news of his family. It was Edward, for instance, who informed Charles of his younger brother Maurice's death in India, for example. Charles first campaign, in Saint-Domingue to suppress the Haitian Revolution, proved devastating for the 60th, worn down by both a grueling siege as well as Yellow Fever. Only three men out of the entire 60th escaped alive or unscathed, but Charles, despite his age and low rank, demonstrated exceptional leadership in leading the survivors to safety during the retreat. 
Of course, that event alone was not enough for the young lieutenant to earn the respect of his comrades. Another trial came while stationed in Jamaica, when de Salaberry quarreled with a fellow officer of Prussian origin, ending in a sword duel where de Salaberry took a wound to the head, but killed his opponent. 
Earning his captaincy in 1799, de Salaberry and the 60th moved to Europe, where they took part in the developing French Revolutionary and Napoleonic Wars. He is known to have at least served in the 1809 British invasion of Holland, at that time a French puppet state ruled by Napoleon's brother Louis. The expedition itself was repulsed by Marshal Jean-Baptiste Bernadotte though, and ended in failure. De Salaberry returned to Canada the following year, as an aide-de-camp to General Francis de Rottenburg and a promotion to Lieutenant Colonel, with orders to help raise and recruit a battalion of light infantry made up of other French Canadians. De Salaberry pursued the task with enthusiasm, using some of his own money to equip the new Voltigeurs. To encourage his soldiers to fight for their former enemies, Charles balanced discipline with a good deal of respect, and his men in turn rewarded him with a great deal of loyalty and professionalism. 
That professionalism was put to the test quickly enough when the United States declared war on Great Britain in 1812, and quickly proceeded to invade the Canadian territories. De Salaberry and his Canadiens performed remarkably from the start. Early in the war, he and a force of 500 forced General Henry Dearborn's 6,000 to retreat from the First Battle of Lacolle Mills. He then commanded a combined force of regulars, militia and Mohawk Indians in the Battle of Chateauguay in defense of Montreal, repulsing the forces of General Wade Hampton that outnumbered him two-to-one. Chateauguay, combined with the Battle of Chrysler's Farm a few days later, are widely considered the battles that effectively ended the American offensive in Canada. Prince Edward, upon hearing of de Salaberry's victory, wrote to him, "It is a great satisfaction to me to find that the Canadian Militia…have behaved so well…I think your merit in having brought your Voltigeurs to the state of perfection which, I understand, they have attained, is beyond all praise." 
De Salaberry's actions during the War of 1812 brought him an enormous deal of prestige in both Canada and throughout the empire, thanks to the patronage of Prince Edward. In 1817, he became a Companion in the Order of the Bath, one of the most important British orders of chivalry, and became a member of the Legislative Council of Lower Canada. There were three separate statues made in the likeness of Charles de Salaberry after his 1829 death: one at the Parliament Building in Quebec City, one at the Ottawa Valiants Memorial, and one on his burial site in Chambly, Quebec.