Carl Ulrich von Donop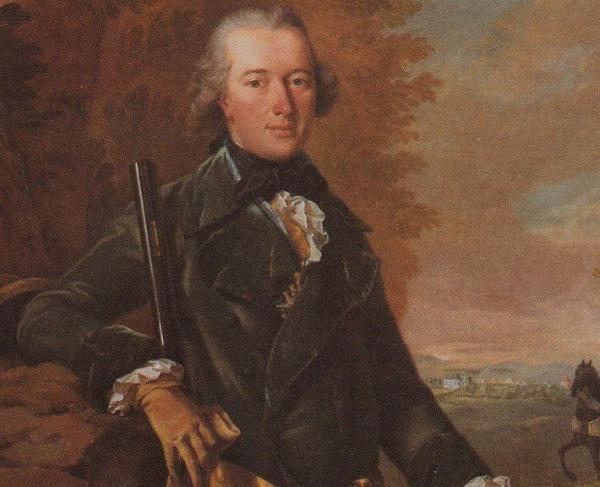 TitleColonel
War & AffiliationRevolutionary War / British
Date of Birth - DeathJanuary 1, 1732 - October 25, 1777
Carl Ulrich von Donop was a Hessian colonel who served with the British Army during the American Revolution. Born into a noble family in Hesse-Kassel (Germany) in 1732, Donop served during the Seven Years' War and was rewarded with command of four battalions at the start of the Revolutionary War. Landing on Long Island in August 1776, he participated in the battles of Brooklyn Heights, Harlem Heights and White Plains. In December 1776, Donop was made de facto commander of the British garrisons in New Jersey, answering to British Major General James Grant. With Colonel Johann Rall in command of the garrison at Trenton, Donop sought to bivouac his forces to the south. In a series of skirmishes in Burlington County, Donop pulled his brigade of 2,400 troops into Mount Holly and encamped there for Christmas. Apparently wounded and in the care of 'beautiful young widow,' the colonel did not budge and was too far removed to reinforce Rall when Gen. George Washington attacked Trenton on December 26. 
Donop was not reprimanded for this actions and continued serving in New Jersey. In the spring of 1777, he participated in several skirmishes, including the attack on Bound Brook on April 13. In October 1777, with the British army capturing Philadelphia, several naval engagements took place on the Delaware River. Donop, hoping to recover his reputation, was given command of 2,000 troops to lead an attack on Fort Mercer in New Jersey. At the Battle of Red Bank on October 22, Donop unsuccessfully led three charges on the American fortifications, resulting in the loss of 400 men, including himself. He died of his wounds several days later and is buried at Red Bank along the Delaware River.
By many accounts of his contemporaries, Donop was an ambitious officer with plans to stay in America after the war was won. He was not well-liked by his subordinates, and many, including Captain Johann Ewald, blamed him personally for the loss of Trenton.