Banastre Tarleton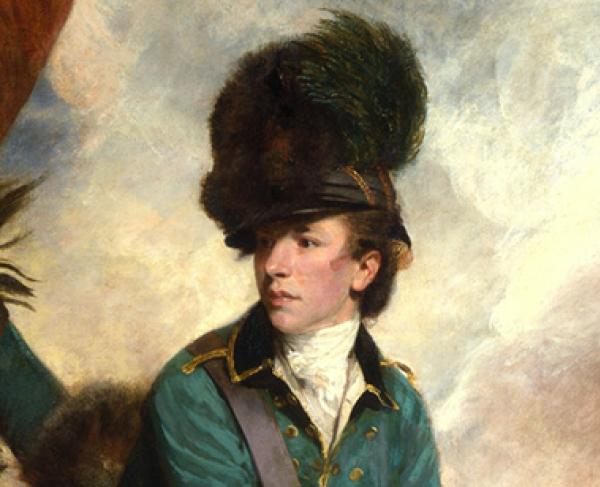 TitleColonel
War & AffiliationRevolutionary War / British
Date of Birth - DeathAugust 21, 1754 - January 15, 1833
Born in Liverpool,  Tarleton went to Oxford and studied law at Middle Temple. Although lacking a military education, his family purchased a cornet's commission for him in the 1st Dragoon Guards. Tarleton participated in the 1776  Charleston Campaign as well as the capture of American General Charles Lee in New Jersey later in the year. Eventually commissioned a Lieutenant Colonel, he took command of a unit made up of Loyalists known as the British Legion. 

Tarleton fought in Lord Charles, Cornwallis's army in the Southern Campaign. He played an active role in the battles of Monck's Corner, Charleston, Waxhaws, Camden, Fishing Creek and Blackstock's. At the Battle of Waxhaws on May 29, 1780, Continental soldiers accused his dragoons of disregarding a Patriot surrender by attacking the Americans after they laid down their arms. Afterward, Americans ascribed the moniker "butcher" to Tarleton and the "Waxhaws Massacre" or "Tarleton's quarter" to the Battle of Waxhaws, shouting the latter as a rallying cry at the ensuing Battle of Cowpens.

On January 17, 1781, at the Battle of Cowpens, Daniel Morgan took advantage of Tarleton's aggressiveness. Morgan employed tactics that deceived Tarleton who believed the Americans were in full retreat. Once Tarleton committed his entire force, Morgan's men turned around to counterattack and the British were routed off the field.  The engagement devastated Tarleton's force—100 killed, 229 wounded, 600 captured—and marked the beginning of the end of the British plan to re-annex the South.

Tarleton's rash behavior in battle strained his relationship with his superiors who believed he was too reckless and lacked "military maturity." After Cornwallis's surrender at Yorktown, when Patriot leaders invited British leaders to dine with them. Tarleton was not included. The Americans made it clear that the omission was a deliberate censure for his ruthless treatment of Continental soldiers.

After his parole at  Yorktown, Tarleton returned to England. He continued his military career and went into politics, becoming a Member of Parliament in 1790. He continued to receive military promotions, first as colonel in 1790, and then, as major general in 1794. In the Napoleonic Wars, he served under the Duke of Wellington. In 1815, he was awarded a baronetcy, and in 1820, he was knighted by the King.