Thirty Years of Memories
Members and staff share their favorite recollections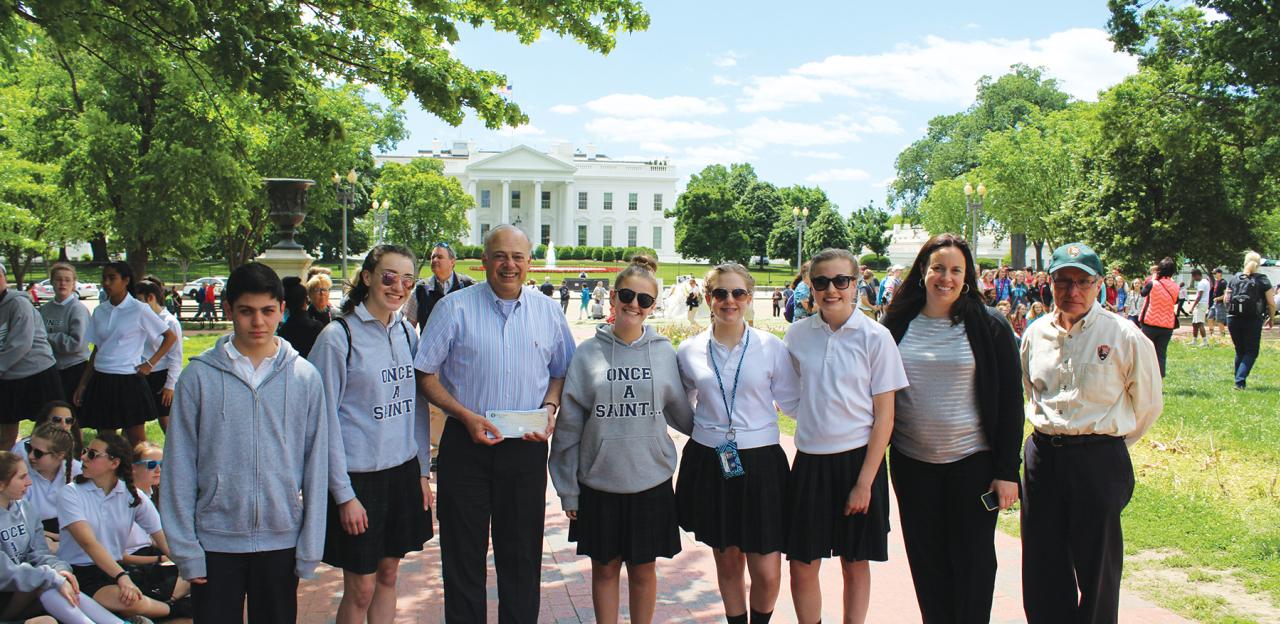 Over the last 30 years, more than 200,000 people have contributed to the Trust and its predecessor organizations. Together, we have saved tens of thousands of acres, led hundreds of tours and made countless memories. As we celebrated this milestone anniversary, the Trust invited members and friends to share their most striking memories of these decades in the trenches of battlefield preservation.
For Ron Jones, those memories stretch back farther than for most others. "My family and I visited our first Civil War reenactment at Antietam for the 125th anniversary in September of 1987. There we met someone from the APCWS [Association for the Preservation of Civil War Sites]. We joined the group on the spot just two months after it was formed. In 1990, I got our school, Our Lady of Sorrows in Farmington, Mich., to join the APCWS, becoming the first school to do so." Twenty-seven years later, the school is still an active contributor, donating more than $100,000 since then.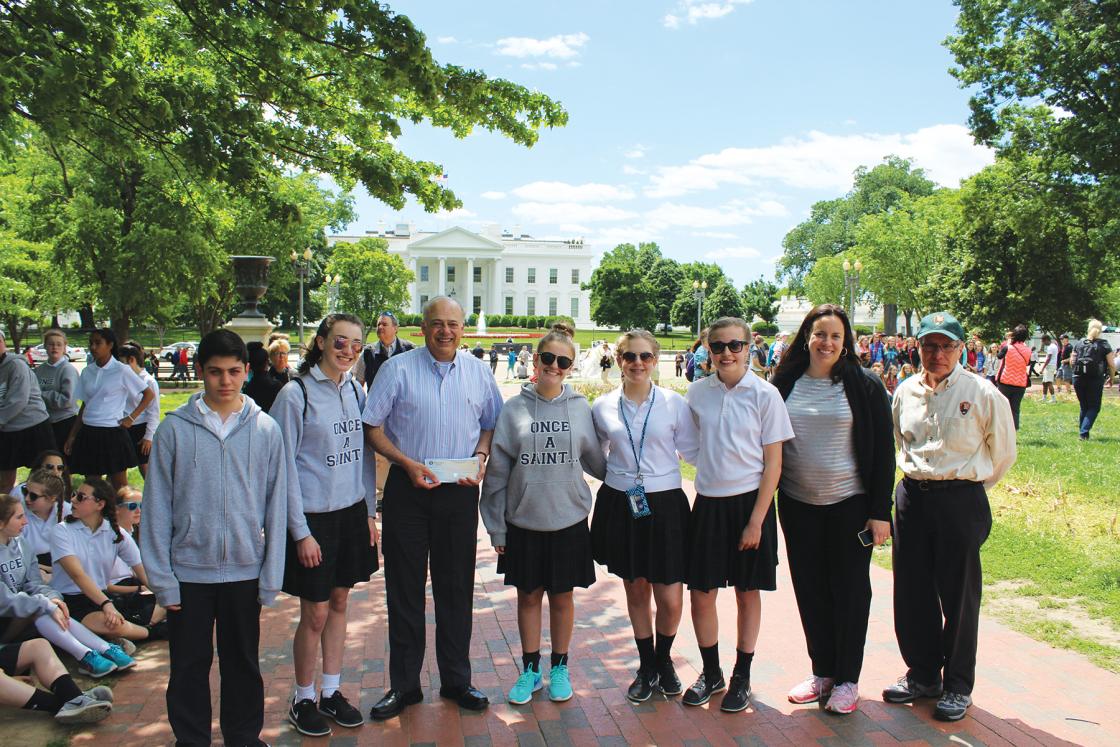 Nor are schoolchildren the only long-term learners who have taken advantage of Trust activities. Tom Plimpton belongs to a study group that spends a year preparing for a capstone tour of a battle or campaign. "And this year will be our 27th trip — to Gettysburg for the third time. On our first trip in 1991, we spent an afternoon with [APCWS's first executive director] Will Greene at the Battle of the Wilderness. Supporting the Civil War Trust in its preservation efforts is one of the most satisfying things I do."
Satisfaction and pride were common refrains for those characterizing their feelings regarding membership. But Linden Martineau's go even further. "If I was asked to express my collective feeling about my relationship with the Trust, it would be: Joy! The joy of going to my mailbox and seeing another one of our mailings in it and then getting to read about another opportunity to save 'hallowed ground.' As an environmentalist, I get to do my part in helping preserve another glorious expanse of nature. A history buff since childhood, when I see the dates 1776, 1812, 1861, it doesn't take much to put my pacifism on hold to save the site so that future generations can learn the why and the how of who and what we are!"
For many members, the most meaningful opportunities to protect land are those that allow them to honor the memory of an ancestor. "My great-grandfather was in the 4th New York Cavalry and was wounded in a skirmish at Brandy Station in October 1863," wrote Eugene Gronberg. "Going there with my son and walking the ground, it felt good to look around and think he may have seen the area in a similar way that we did. These places are important to preserve."
But even those far removed from the battlefields themselves find it powerful to know that these resources are available to others. "I was born and raised in Cheyenne, Wyo.," noted Sharon Barnes. "I have never had an opportunity to visit any Civil War site. This said, I have always been a Civil War buff as long as I can remember. I am 71 and … it makes me happy to think that because of the little I can contribute, that someone else can see and walk this precious ground."
Others wrote to praise the small, dedicated professional staff who have facilitated these successful transactions, especially Trust President Jim Lighthizer. "The people who work for the Trust do all the hard work," wrote David J. Harguak. "My job is much easier — I just contribute a little money!"
Among that staff are a number who have held their positions for a decade or more — Chief Financial Officer Ruth Hudspeth worked for the Association for the Preservation of Civil War Sites, and Events Director Melissa Sadler for the original Civil War Trust prior to the 1999 merger between those two organizations; Chief Development Officer David Duncan and Chief Policy Officer Jim Campi both joined in the months immediately thereafter.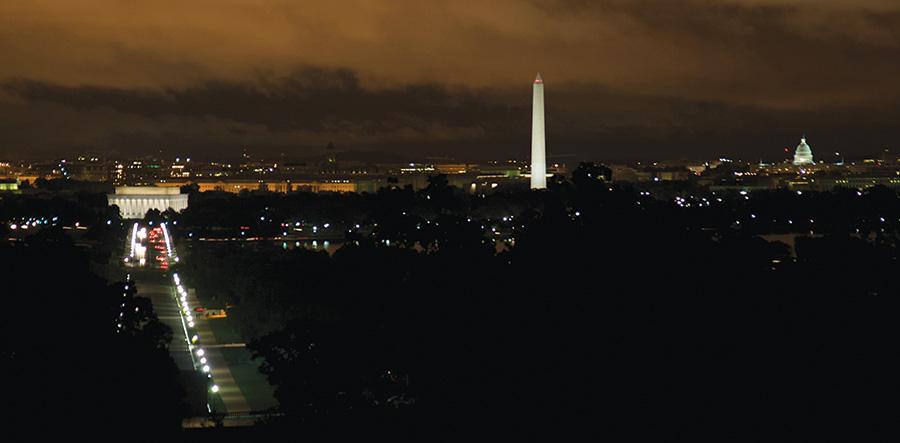 Sadler has planned scores of banquets, receptions and tours during her tenure, but two in particular are indelible in her mind. "Dining on top of the old cyclorama building at Gettysburg for our second Grand Review was unforgettable. We had one long table looking out over the battlefield and Ben Stein was an incredible keynote speaker. Then, in 2008, we had a dinner at Arlington House overlooking Washington, D.C., and watching the monuments light up."
Around the same time, the Trust lit up a battlefield for a much less celebratory reason. To mark the first anniversary of developers laying unauthorized water and sewer pipes through Harpers Ferry National Historical Park, the Trust organized an event with an unforgettably striking visual aide to convey the extent of destruction — flickering torches stretching along the undulating hills. Doing so required a special NPS fire crew to volunteer as a precaution against the dry August conditions.
Campi, the field marshal of many successful advocacy campaigns, still looks fondly on one evening of his first great undertaking, the fight to save the First Day at Chancellorsville. "We had a rally outside the courthouse, a very polite, restrained, but, you know, public and visible rally against the development. And it was a candlelight vigil. And it started to snow a little bit, as we provided cookies and warm cider and everything else. I had no idea what the response was going to be, and hundreds of people showed up for it."
Trust advocacy efforts have made a habit of bringing overwhelming numbers to bear against the opposing forces of development. During the first Gettysburg casino fight in 2006, the Gaming Control Board required that anything classified as official comments be submitted in triplicate. By the time of the public hearings, the Trust had collected something like 33,000 signatures — all on physical petitions, not in an online form as we might today. "I tried to explain how much paper they were requesting, how much space in their office it would take up, but they insisted!" laughs magazine editor Mary Koik, who had joined the Trust as a field coordinator the year prior.  "A group of the staff put in a very late, but equally festive, night making photocopies. And at the hearing, a veritable parade of volunteers carried up box after box after box to thunderous applause."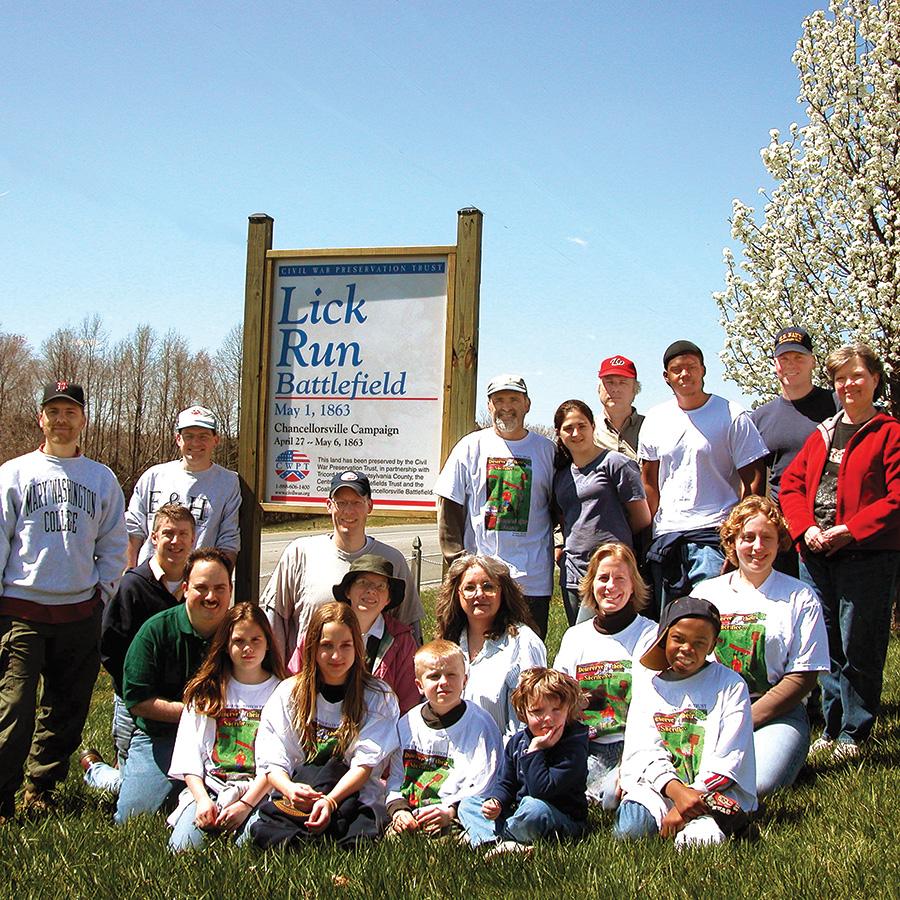 Among the many significant sites the Trust has protected over the years are several on which historians had not been able to set foot for decades. Imagine: When the Trust bought its first large property associated with Jackson's Flank Attack at Fredericksburg and prepared to hold a special ceremony, none of the rangers from Fredericksburg and Spotsylvania National Military Park, the historians who would be leading tours, had ever had the opportunity to stand where Union troops had sought to rally at the Bushbeck Line.
Since joining the Trust as its director of history and education, Garry Adelman has had the opportunity to tromp scores of battlefields, but his first impression of some is indelible. "I will always remember going out to Gaines' Mill, when I stood for the first time at the scene of Longstreet's attack, one of the grandest charges of the entire war. And I looked at that pristine land, hardly altered at all since 1862, and I knew that we'd gotten there in time. The way it looked that day, it would look like that forever."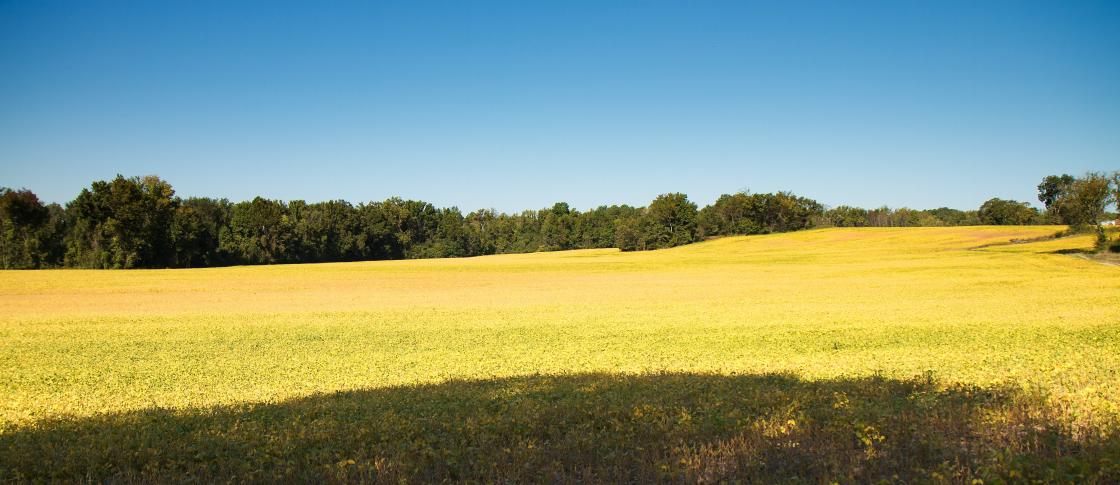 Explore Hallowed Ground Magazine