Sailors Lend a Hand
U.S. Navy Troops Help Clean Up the Site of the Battle of Totopotomoy Creek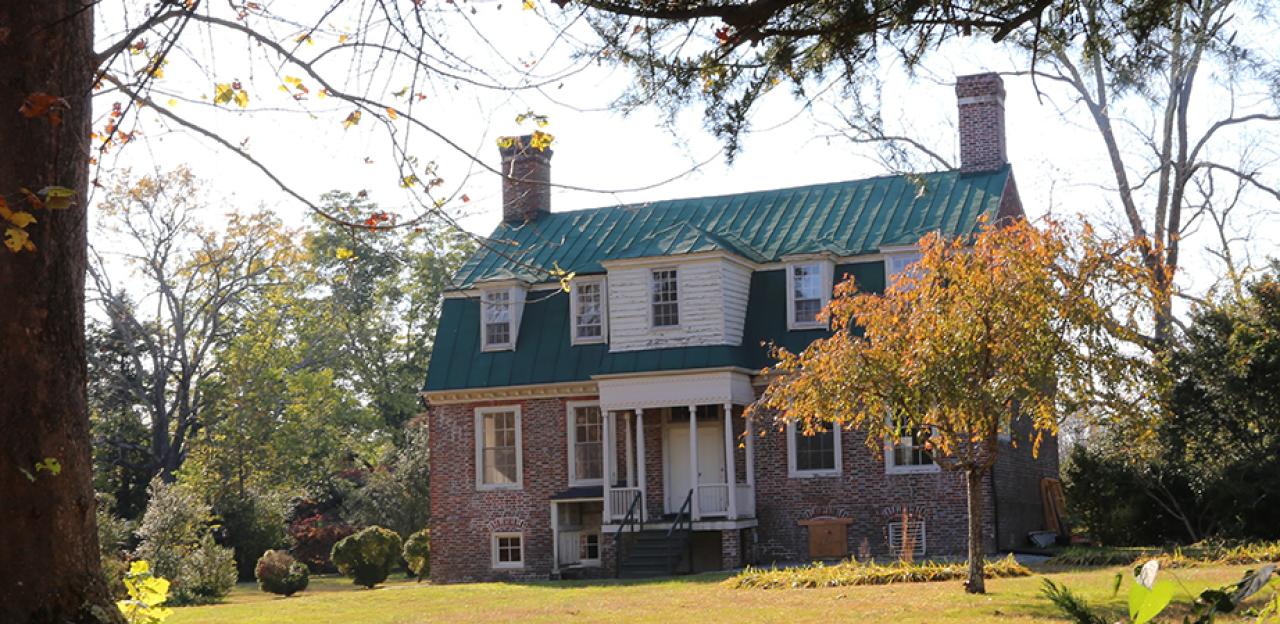 Park staff at the Rural Plains unit of the Richmond National Battlefield, a recent acquisition located at the heart of the 1864 Totopotomoy Creek Battlefield, called in the U.S. Navy. Forgoing the splash of the open seas for the slow swill of Totopotomoy Creek, a rotating group of 10 to 15 sailors assigned to the USS Fort McHenry (LSD 43), based at Naval Amphibious Base Little Creek in Norfolk, Va., donated time and effort to restoring the history of this hallowed ground.
The partnership began in April 2013, when Lt. Kevin Johnson, a chaplain stationed on the USS Fort McHenry and a member of the Civil War Trust, was in search of an opportunity to provide an interesting volunteer experience for his fellow sailors while their ship was homeported. A longtime Civil War enthusiast, Johnson contacted staff at Richmond National Battlefield and offered to lend a hand. Park officials, in need of assistance for the preparation of the 150th commemoration of the battle, jumped at the chance and provided the group with the opportunity to assist in projects ranging from debris removal to landscaping. The restoration of the Shelton House, which dates back to the 18th century and played a part in the battle, has also been a primary objective.
Staff at Richmond National Battlefield said the restoration has benefitted both park staff and the men and women serving on the USS Fort McHenry. Through their service, the sailors get hands-on with history as tribute to those who served before them. For the park, the volunteer effort will ensure the battlefield is in pristine condition for the sesquicentennial commemoration of the Battle of Totopotomoy Creek.
"Well, it's just been a great experience working with them," chief of natural and cultural resources Kristen Allen said. "They are incredible workers and seem to do very tedious work in uncomfortable conditions while maintaining very positive attitudes."
The park recently installed a sign at the site in appreciation of the sailors' service. The marker reads: "This site has been adopted by the men and women of the USS Fort McHenry who contribute to its maintenance and upkeep." The relationship will continue as long as the sailors remain at port in Virginia Beach.