The Rise, Fall & Resurgence of Ulysses Grant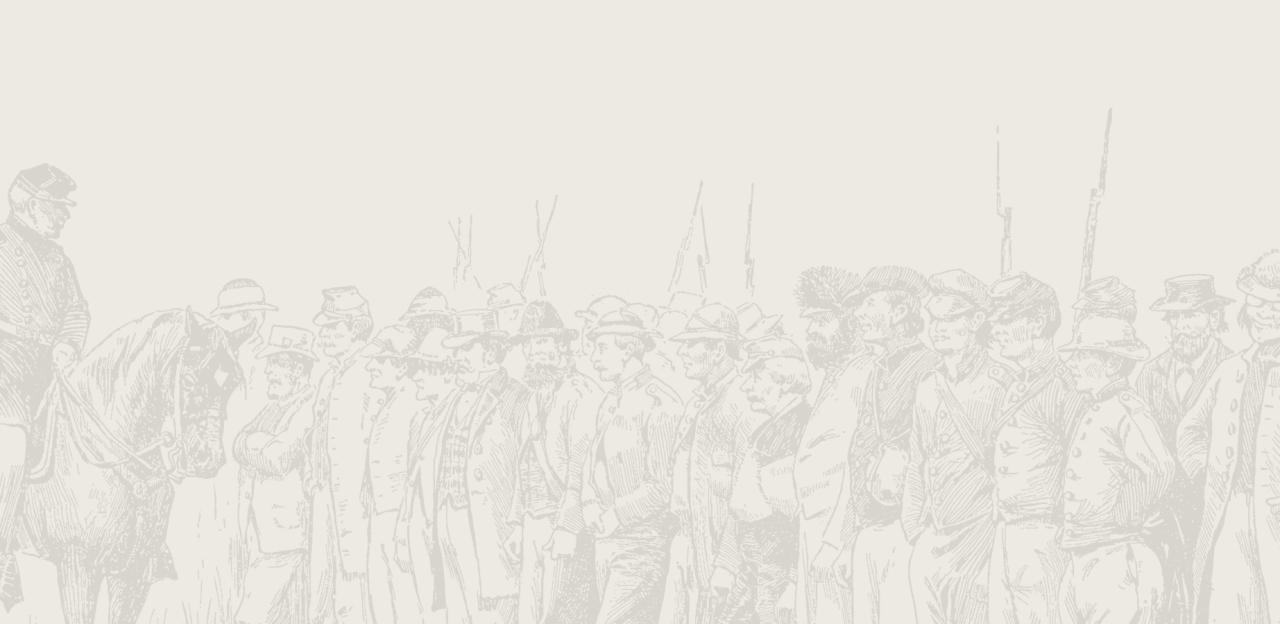 The audacious young general who demanded "unconditional surrender" from the Confederate garrison at Fort Donelson had traveled a circuitous route to find himself commanding a victorious army on the shores of the Tennessee River in February 1862.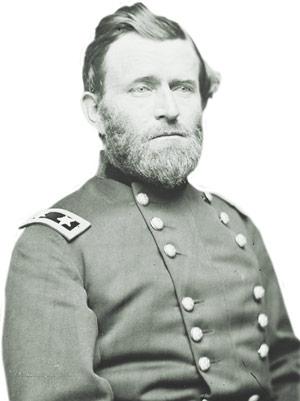 Born Hiram Ulysses Grant, in Point Pleasant, Ohio, the future commander's name was changed due to a clerical error upon his arrival at the United States Military Academy at West Point. To his friends, however, he was known simply as Sam, since Grant's newfound initials suggested the phrase "Uncle Sam" to this patriotic cohort. Although he graduated 21st out of 39 in the class of 1843, indicating a mediocre stint as a cadet, Grant excelled in several areas, notably mathematics and horsemanship; he set an equestrian high-jump record that lasted for a quarter century.
Although naturally suited to the cavalry, Grant received a commission as quartermaster in an infantry unit. During the Mexican War he received two citations for gallantry and one for meritorious conduct while fighting in a number of battles, notably Monterrey, Molino del Rey and Chapultepec. When the fighting stopped in 1848, Grant married Julia Boggs Dent, and their first son was born two years later. When she was eight months pregnant with their second son, Grant was ordered to Fort Vancouver in the Oregon Territory and forced to leave his young family behind. The isolation was difficult for Grant and, in 1854, shortly after being promoted to become one of only 50 captains on active duty, he abruptly resigned his commission; his intemperance had grown so pronounced that it was his only option save court martial.
Grant and his family moved to St. Louis, Mo., but he did not take well to civilian life, failing in a series of professional pursuits from farming to bill collector. In 1860, the Grants moved to Galena, Ill., where he took a position as a clerk in his father's leather goods store and tannery. When the Civil War began in 1861, he jumped at the chance to volunteer for military service in the Union Army. His first command was as the colonel of the 21st Illinois Infantry, but he was quickly promoted to brigadier general and, in September, was given command of the District of Southeast Missouri.
Now back in his element, Grant led his first offensive against Belmont, Mo., in November 1861. While the Union force was initially victorious, the green troops were ultimately pushed back by Confederate reinforcements. Still, however, rumors of excessive alcohol consumption plagued Grant, even following his successes at Forts Henry and Donelson, prompting his jealous superior, Maj. Gen. Henry Halleck, to temporarily suspend him from field command. But his reputation as a man of action was cemented, despite the 18–20 cigars he had begun to habitually smoke each day. After the Battle of Shiloh, when more rumors of drinking cause speculation on Grant's fitness to command, President Lincoln responded simply, saying, "I cannot spare this man; he fights."
In This Issue of Hallowed Ground