A Rifle Returns to Mine Run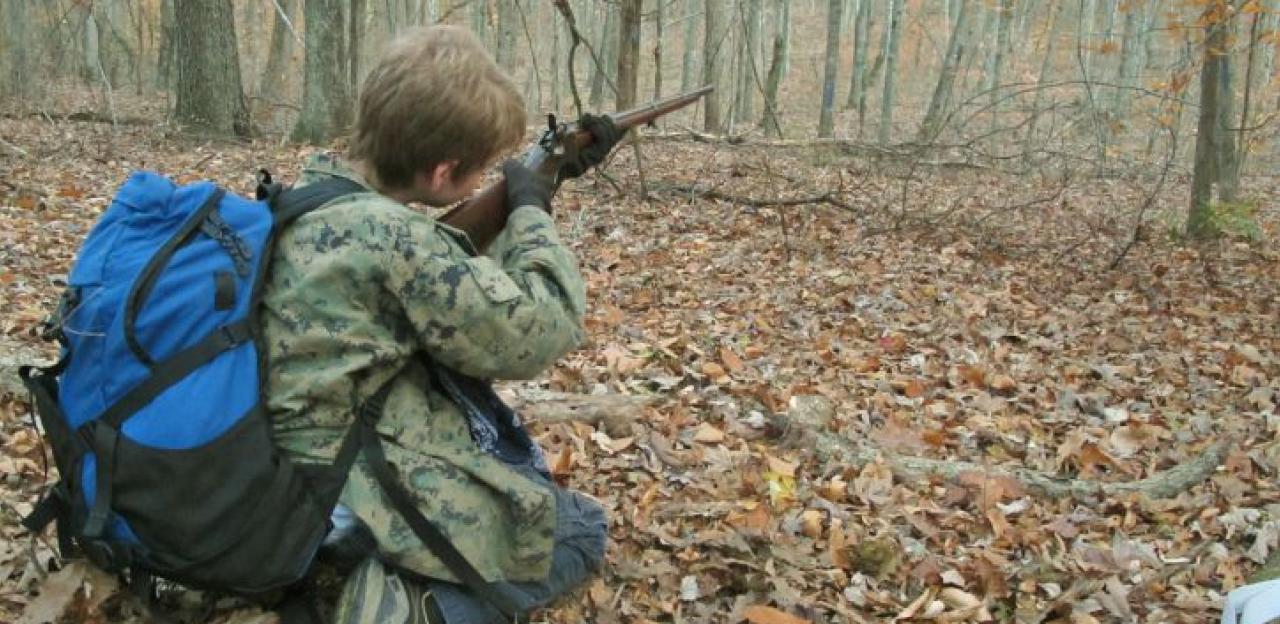 By CLAYTON BUTLER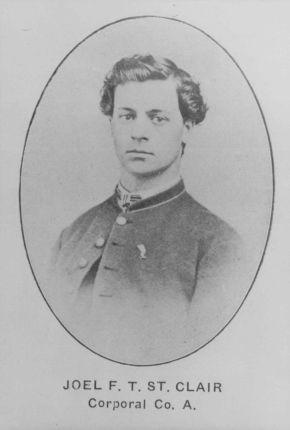 In August 1862, each man of the newly formed  Company A, 151st New York State Volunteers, paid $40 for his own brand-new Sharps' 1859 New Model Rifle – a .52 caliber breech-loader with a 30" barrel fitted with an Ames sabre bayonet – and carried it south to war. They had a long way to travel: the 151st was composed of men from vicinity of Buffalo, New York. Among them was Cpl. Joel Fuller Turrell St. Clair, a twenty one year old native of Albion, in Orleans County.
More than one year later, having seen no serious action to speak of up to that point in the war, the 151st finally received its baptism of fire at the Battle of Payne's Farm. One veteran of the battle later described "a deluge of lead and iron that swept over us.  The musketry was not in the least of a jerky or intermittent sort, but one continuous roll."  Company A led the way, and were met by the veteran Stonewall Brigade. In the heat of battle, Cpl. St. Clair was kneeling on his right knee when a minie ball struck him in the lower right thigh and lodged in his hip.  As he fell forward his knapsack and canteen absorbed a few more rounds of Confederate lead. Almost as soon as it had begun, St. Clair's combat experience was over. The ball was cut out on the field, and he managed to avoid a dreadful amputation, but St. Clair spent the rest of the war in hospitals, first as a patient then as an orderly, in Alexandria, Virginia and New York.
Although St. Clair never again carried his rifle into action, more than 148 years later the gun was again borne onto the Payne's Farm Battlefield: the only place it was ever fired in anger.  After purchasing the antique weapon from a New York arms collector, a distant relative of St. Clair's made a point of bringing it back to the site of its one action in the Civil War.  He commented, "Our experience was greatly enhanced by the efforts of the Civil War Trust to purchase and preserve the battlefield. The interpretive signs allowed us to follow in our soldier's footsteps… Being able to walk the land gave us a much better understanding of the site than even the best written accounts can provide." In 2011, the Civil War Trust proudly opened the Mine Run Battlefield Interpretive Trail, which includes Payne's Farm, site of the most intense fighting of the campaign. Previously held in private hands, the battlefield is now open to the public.
This special moment illustrates why the Civil War Trust is so dedicated to preserving America's remaining battlefields.  When you want to bring your ancestor's rifle, or kepi, or simply their blood that you still carry in your veins, back to the battlefield where they fought, we want to make sure it is just that: a field.  We want you to see what they saw – not a strip mall or a gas station – so that your imagination has a fighting chance.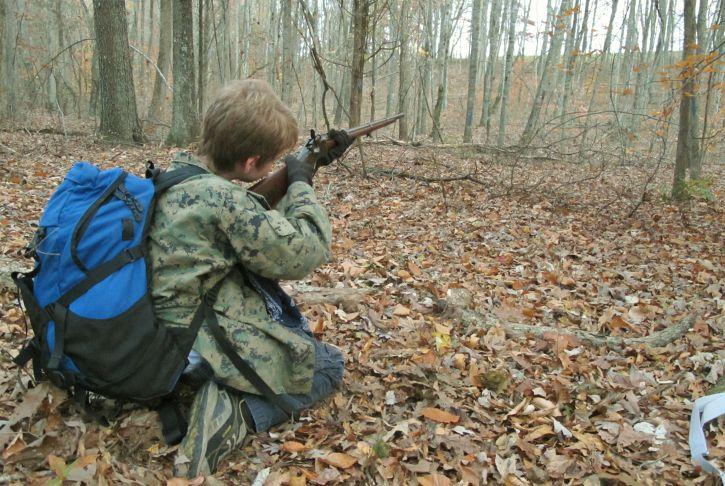 Preserve Five Virginia Battlefields
Help us beat the developers and close five transactions on Virginia battlefields totaling 820 acres — with an astonishing $30-to-1 match.
Related Battles
Battle Facts
Orange County, VA | November 27, 1863
Result: Inconclusive
Estimated Casualties
1,952