Reclaiming the Franklin Battlefield
A Preservation Update on the Holt House Appeal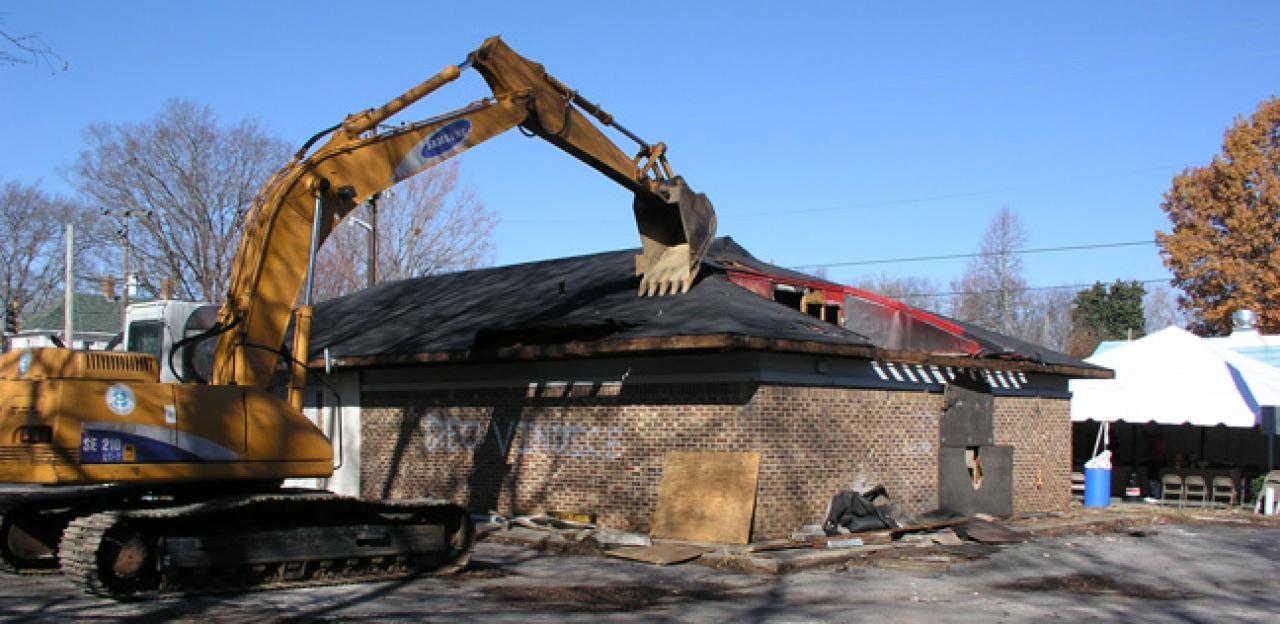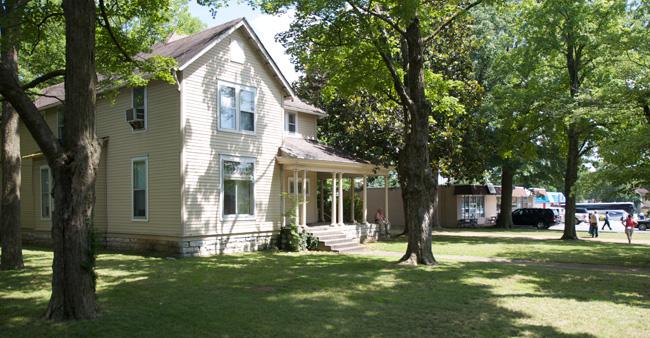 In early 2010, the Civil War Trust, in close partnership with Franklin's Charge, initiated a campaign to acquire and preserve the Holt House tract on the Franklin Battlefield.   Thanks to the gracious outpouring of support that we received, this important tract was subsequently acquired.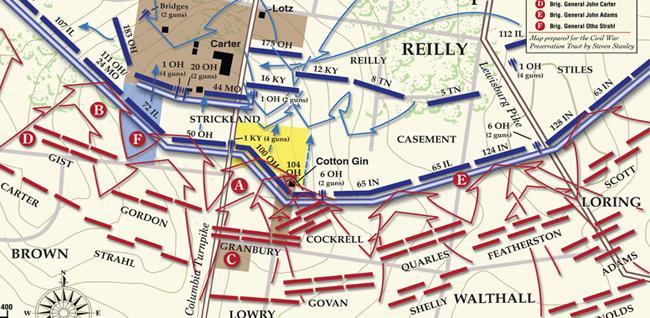 As reported in our original appeal, this important tract sits at the center of the Franklin Battlefield, where the historic Columbia Pike intersected the main Union line (see the yellow section in the map graphic below).   It was at this location on November 30, 1864, that men from Gen. John Bell Hood's Confederate Army of Tennessee broke through the center of the Union line and threatened the entire Union position.  A bold counterattack by nearby Union forces stopped the assault and subsequently drove the Confederates back.  Maj. Gen. Patrick Cleburne, leading his Confederate troops through a maelstrom of rifle and artillery fire, was killed nearby.  The fighting in and around the Holt House property was some of the bloodiest and most desperate of the entire Civil War. 
See our Battle of Franklin animated map to learn more.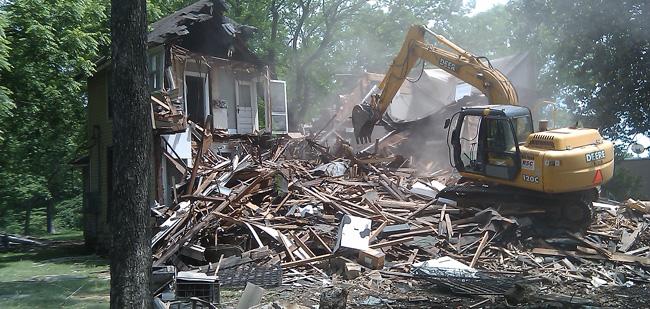 Preservationists long hoped that the Holt House, a large, post-war home on the site, could be relocated from this particular historic and bloody spot to an alternate location within the City of Franklin.  Closer examination of the structure, however, determined that the termite and asbestos-ridden house was a poor candidate for ongoing occupation or relocation.  Once the decision to dismantle the house was reached, salvageable items — doors, doorframes, windows, mantles, floors, and even the bathtub — were removed for use elsewhere.  The foundation stones, which may once have been a part of a nearby Patrick Cleburne cenotaph, were also saved.  The salvaged items and the plans of the home were even used by another family that seeks to build a replica of the home nearby.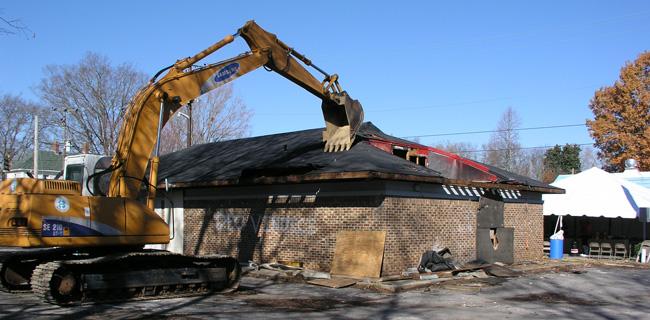 Eric Jacobson, Chief Operating Officer and Historian for The Battle of Franklin Trust, sent along these photos below that show the recent dismantling of the house and the initial restoration of the landscape.
800x600 Normal 0 false false false EN-US X-NONE X-NONE MicrosoftInternetExplorer4
Like the famous Pizza Hut demolition of 2005, the removal of the Holt House is part of the Franklin community's continuing progress in the reclamation and restoration of this once-lost battlefield.   As additional acquisition projects proceed nearby, the day when a new Franklin Battlefield Park will be established draws ever closer.
Help Us Save Hallowed Ground in Tennessee and Kentucky
Preserve four valued sites in Tennessee and Kentucky at an astonishing $117-to-$1 match. Help beat the odds — and save more of America's history — by...
Related Battles
Battle Facts
Franklin, TN | November 30, 1864
Result: Union Victory
Estimated Casualties
8,578