Franklin Cheers
Progress made on restoration and archaeology projects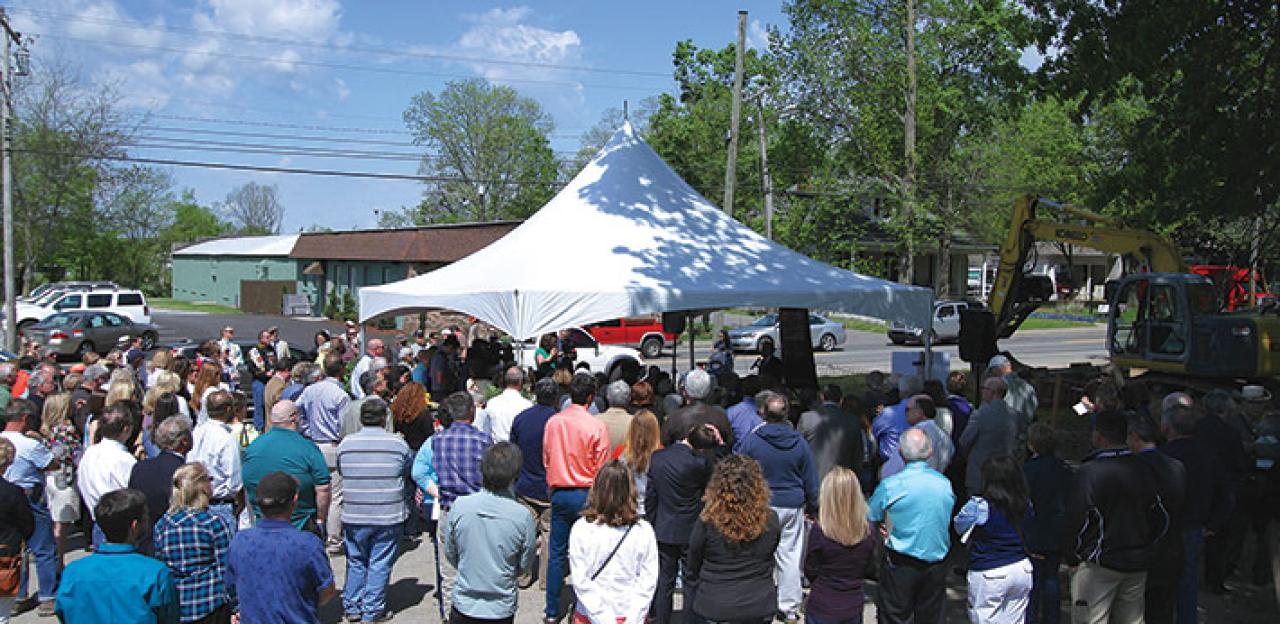 The last slice of pizza has been consumed on Tennessee's Franklin Battlefield! On April 22, 2015, demolition began on the former Domino's Pizza location along Columbia Avenue that was purchased by Franklin's Charge with the assistance of the Civil War Trust last year: the latest — and perhaps most anticipated — chapter in a long story of transformation. The process was a fitting bookend to the first major demolition event in this area of the battlefield, the removal of a Pizza Hut franchise in 2005. Now, where once little evidence of bloody struggle remained, a true battlefield park is taking shape.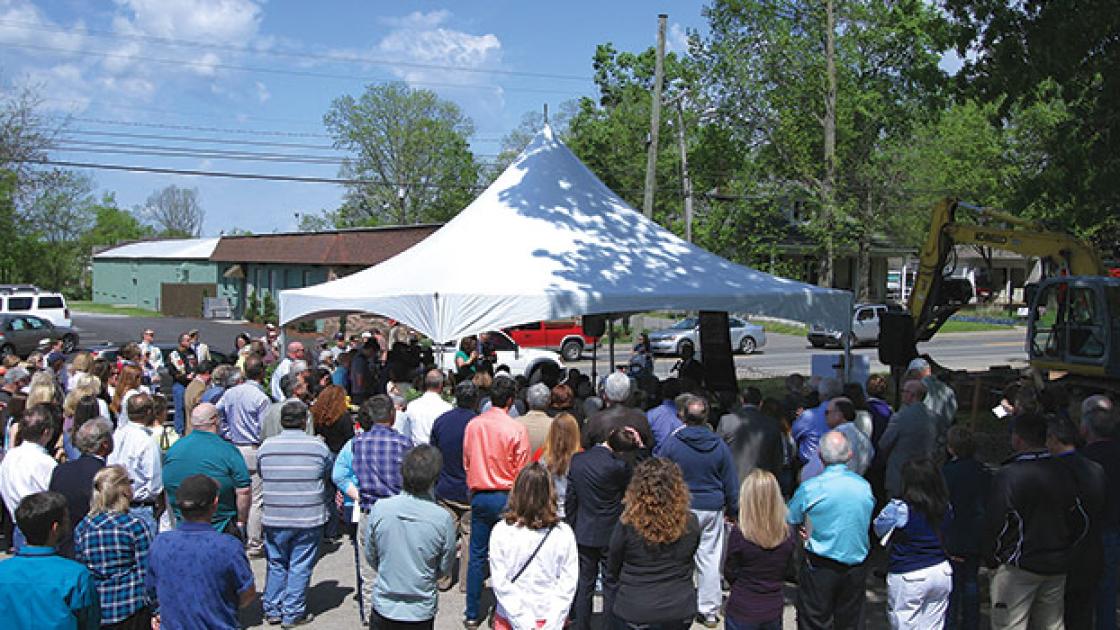 To mark the momentous occasion, preservationists gathered to hear reflections on their community's circuitous path to becoming the poster child for battlefield reclamation. In addition to hearing from speakers representing community groups and those pledging their support toward rebuilding a representation of the Carter Cotton Gin on its original location — which was uncovered in May during ongoing archaeological investigations — guests enjoyed complimentary Domino's pizza and a toast from commemorative cups.
The Trust and Franklin's Charge began working to purchase the "strip center" property — a key parcel that offered the potential to generate the critical mass of land for creation of a meaningful park in the breakthrough area — in 2013. The first phase of demolitions on the land occurred last autumn in conjunction with the battle's 150th anniversary commemoration.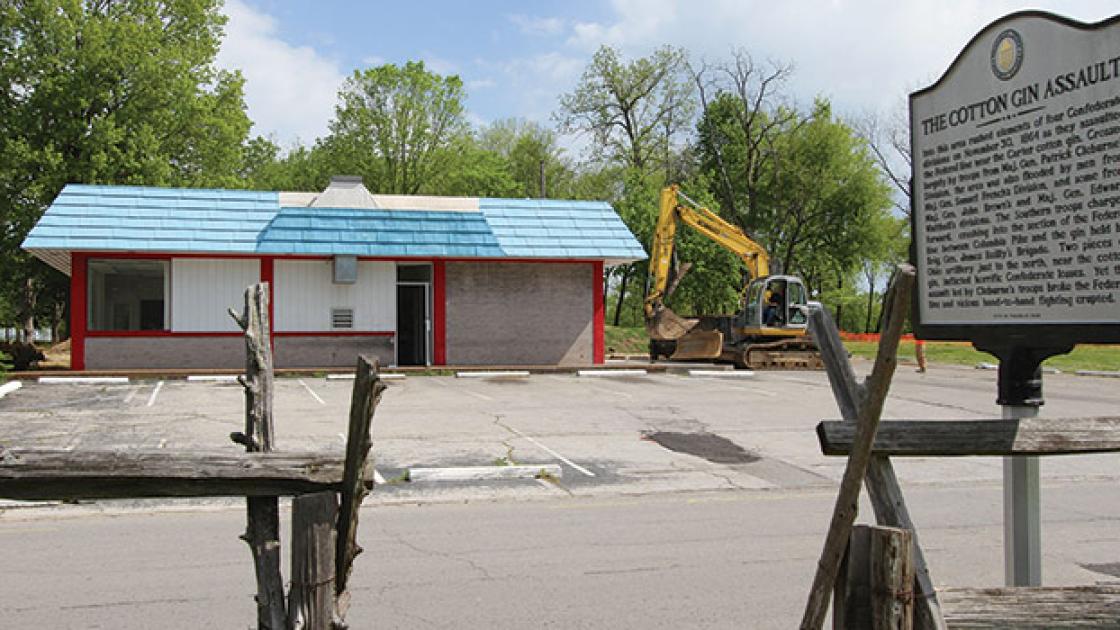 Help Us Save Hallowed Ground in Tennessee and Kentucky
Preserve four valued sites in Tennessee and Kentucky at an astonishing $117-to-$1 match. Help beat the odds — and save more of America's history — by...
Related Battles
Battle Facts
Franklin, TN | November 30, 1864
Result: Union Victory
Estimated Casualties
8,578