Kennesaw Mountain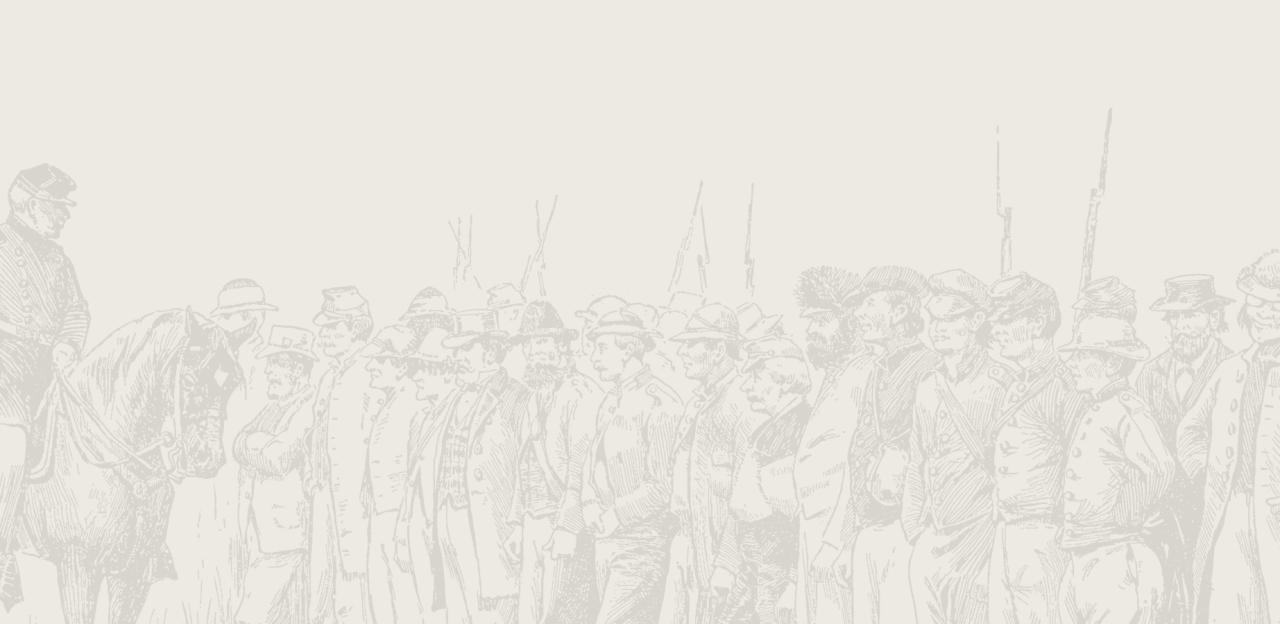 The Battle of Kennesaw Mountain
Maj. Gen. William T. Sherman began his Atlanta Campaign in early May of 1864, clashing with Gen. Joseph E. Johnston's Army of Tennessee as it withdrew towards Atlanta in the face of Sherman's successive flanking maneuvers. In June, several skirmishes were fought around Marietta, as both armies maneuvered for position. Confederate Gen. Leonidas Polk was killed by a Yankee artillery battery while observing the placement of his lines. By June 19, Johnston occupied a seven-mile-long, formidably entrenched, arc-shaped battle line centered on Kennesaw Mountain, just 15 miles outside of Atlanta. 
After fighting on the Union right flank at Kolb's Farm on June 22, Sherman was convinced Johnston had stretched his line too thin. Sherman decided on a frontal attack on the Confederate mountain bastion, his first frontal assault of the campaign. On June 24, he drew up an attack order which called for Maj. Gen. James McPherson, whose army held the Union left, and Maj. Gen. George Thomas who held the center, to select points of attack to break the enemy line while Maj. Gen. John Schofield maneuvered on the right as a diversion. 
At 8:00 a.m. on June 27, over fifty cannons on McPherson's front opened fire on Kennesaw Mountain. Troops of the XV and XVII Corps skirmished in the dense undergrowth to prevent the Rebels from shifting forces to Little Kennesaw and Pigeon Hill. Three brigades under Maj. Gen. John Logan's XV Corps moved forward, but despite overrunning some of the rifle pits fronting them and capturing a few Rebels, they could not penetrate the principal Confederate defenses. Most Federals became mired in the undergrowth and punishing musketry as they attempted to ascend the slope. Well-directed fire by Maj. Gen. Samuel French's artillery on Little Kennesaw and a Confederate counterattack eventually drove off the Yankees. 
At the center of the Union line, the two armies were only 400 yards apart. Thomas chose portions of the IV and XIV Corps to make the attack against the Rebels. Facing them was Confederate Maj. Gen. Patrick Cleburne's division, which had built abatis and strengthened its entrenchments. Brig. Gen. George Maney's Tennessee brigade (under Maj. Gen. Frank Cheatham) held a position jutting forward in a salient on a rise now known as Cheatham's Hill. Federal artillery shelled the Rebel works for a quarter hour before the infantry advanced, stalling at the abatis around 45 yards from the enemy works. Union Colonel Daniel McCook stood in front of the Rebel parapet urging his men on when he was shot in the chest. Reacting quickly, Col. Oscar Harmon of the 125th Illinois took command of the brigade, but he was shot minutes later, mortally wounded.  On McCook's left, Brig. Gen. Charles Harker urged his men forward astride his white horse, before being mortally struck in the arm and chest. After 10:00 a.m., the Union attack became disorganized and the men fell back.  Some men of Col. John Mitchell's brigade made it up the slope to Maney's entrenched salient, where the lines became so close that the Tennesseans threw rocks at the advancing Federals. Eventually, Mitchell's men retreated and found cover within yards of the Confederate works.
By 11:30 that morning, the Union attack had failed. The frontal assault cost Sherman 3,000 men in just over three hours. Although the survivors of the assaulting columns spent the next five days in advanced works just yards from the Confederate position, there was no more heavy fighting at Kennesaw. Only on July 2nd when Sherman sent McPherson and Maj. Gen. George Stoneman's cavalry around the Confederate left did Johnston once again fall back to another defensive position at Smyrna.