The Daring Exploits of Elizabeth, Grace, and Rachel Martin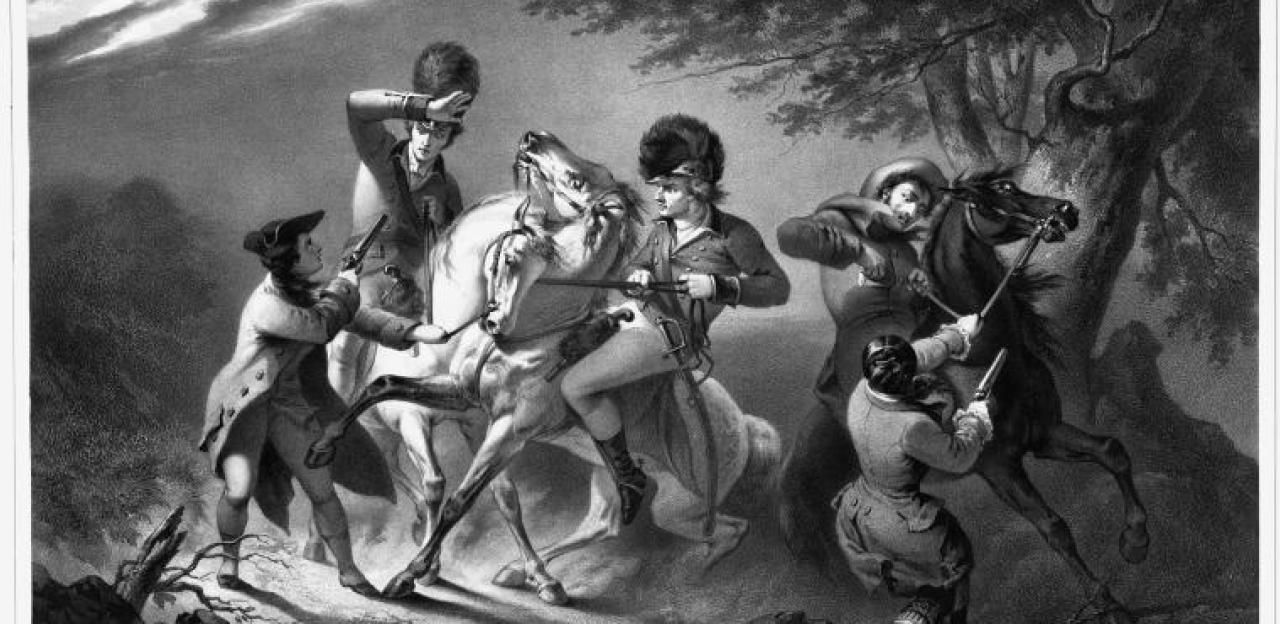 In learning of the imminent passing of a British courier that carried crucial dispatches through South Carolina's Ninety Six District, Elizabeth, Grace, and Rachel Martin prepared a sly plan of counterattack. 
Elizabeth Martin, born Elizabeth Marshall, was a mother of nine who cemented her revolutionary spirit as a family affair. Seven of Elizabeth's sons entered military service as soon as the Revolutionary War began. While her sons fought at the front, Elizabeth and two of her daughter-in-laws— Grace and Rachel— did what they could to fuel the Patriot's cause from their home in South Carolina. Most commonly, this trio tended to the wounds and ailments of Continental Army soldiers. The Martins made it known that badly wounded Continental soldiers could reside at their home until they made a full recovery. However, the Martins' home was also subject to British occupation, as British officers frequented their home for rest and refreshments throughout the war.
Given their devotion to the Patriot cause, Elizabeth, Grace, and Rachel took full advantage of the opportunity to waylay the British soldiers and acquire possession of their papers. When they learned a British courier was passing through their district, Grace and Rachel disguised themselves in their husbands' Continental Army attire and armed themselves with guns. In disguise, Grace and Rachel camped out at an intersection, which they knew that the British courier had to cross, and hid in the bushes. When the courier and his guards approached, they duo attacked and forced the British to surrender. The Martin sisters collected their documents, released the soldiers and courier, and forwarded the documents to General Nathanael Greene through a third-party messenger.
While Grace and Rachel laid in wait for the courier, Elizabeth Martin remained at home to evade suspicion. Immediately after their bewildering encounter with the Martin sisters, the British soldiers stopped by Elizabeth's home seeking hospitality. Speculating about her daughter-in-law's success in the mission, Elizabeth inquired about the soldiers' abrupt arrival at her home. The soldiers showed their paroles and explained that "two Rebel lads" took them prisoners. The British soldiers left the next morning, and were completely unaware of their hostesses' involvement in their encounter the night before. 
The sly tactics of Elizabeth, Grace, and Rachel Partin prompted Nathanael Greene's acquisition of vital information regarding British tactics and plans in South Carolina. In the end, the bravery of this trio played a crucial role in the success of the American Revolution, particularly in the Southern campaigns.