Cross Keys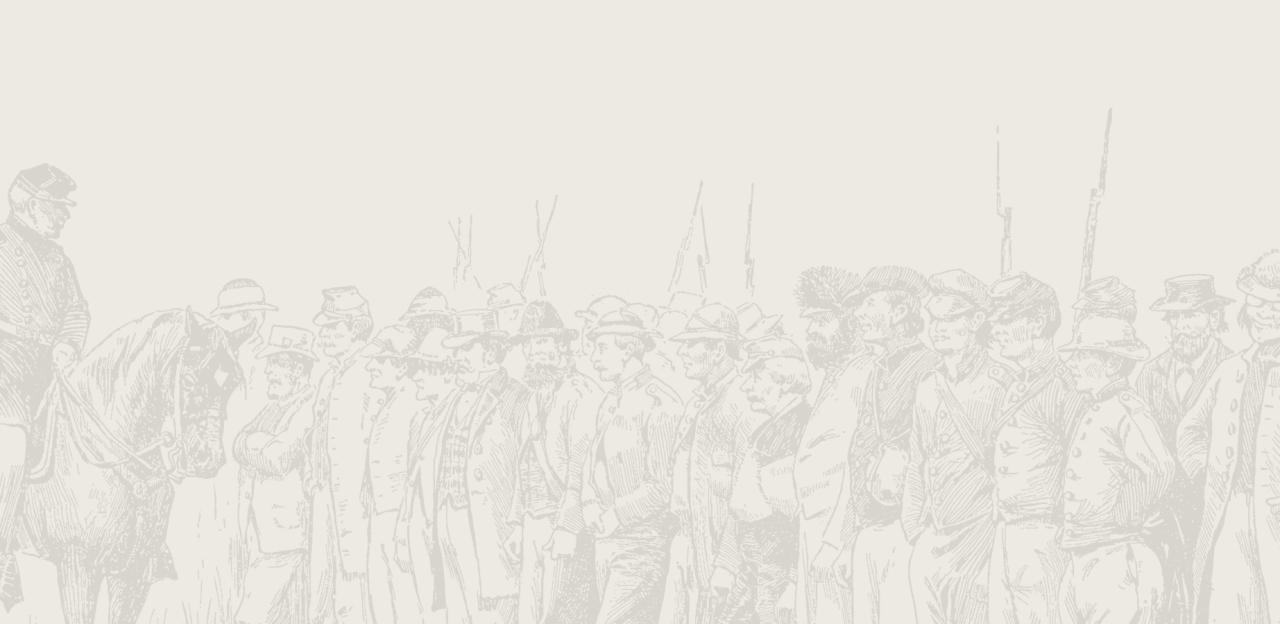 The Battle of Cross Keys
Through the first week of June 1862, after defeating Maj. Gen. Nathaniel Banks and pushing his Yankees back to the Potomac River, Maj. Gen. Thomas J. "Stonewall" Jackson found that his pursuit had dangerously extended his column along the Shenandoah Valley. Now, exposed to attacks from Maj. Gen. John C. Fremont's Union army in the Alleghenies to the west, and from another Union force under Brig. Gen. James Shields in the Blue Ridge to the east, Jackson steadily withdrew south. His monumental triumphs at Front Royal and Winchester on May 23 and 25, had unhinged Unionist aspirations for control of the lower Valley, but now fresh Northern forces under Fremont and Shields pursued him in quest of revenge.
The towering, impassable spine of Massanutten Mountain played an important geographic role in the campaign, separating the Valley into two discrete halves for fifty miles. So did the two forks of the Shenandoah River, winding northward on either side of the big mountain and crossed by only a handful of bridges. The pursuing Federal commanders allowed themselves to be separated by the Valley's topography: Shields moved south through the smaller valley east of Massanutten, while Fremont followed Jackson west of the mountain close behind the Confederate column.
Keeping Fremont and his troops from following too closely was critical to Jackson's success. At Port Republic, at the south end of Massanutten, the covered North Bridge spanned the South Fork of the Shenandoah River and connected the central valley with Jackson's base at Staunton and the Virginia Central Railroad. If Fremont could unite with Shields and control that strategic crossing, Jackson not only faced the potential to be assailed from two sides, but risked losing access to the upper Valley.
On June 6, the Union cavalry screen, supported by infantry, approached Confederates just outside of Harrisonburg. Commanded by Col. Turner Ashby, Jackson's dashing but impetuous cavalry leader, the Rebel rear guard set an ambush for the Yankee column. Around 6:00 pm, Ashby's men attacked from concealed positions alongside the road. The Federals quickly responded with a volley, killing Ashby on the spot. Jackson mourned the loss of his gallant friend, writing later that "as a partisan officer, I never knew his superior."
On Sunday, June 8, Jackson prepared for church services at his headquarters in the hamlet of Port Republic. Shields had not yet threatened to advance from the northeast, and Confederate Maj. Gen. Richard S. Ewell stood athwart Fremont's path just up the Harrisonburg Road. Suddenly, Union cavalry troopers, supported by two artillery pieces, announced their presence in the town. Jackson and his unsuspecting staff, and scores of supply wagons, barley escaped the raid. Union troopers briefly held the critical North Bridge spanning the river, but were chased away before it could be burned.
More trouble awaited the Confederates just four miles to the north. Ewell's division occupied a defensive line above Mill Creek at a crossroads known as "Cross Keys," named for a nearby wayside tavern. The Confederate line, fortified with artillery, followed high ground above the stream commanding an open field of fire onto any approaching foe. As the Union cavalry raiders were being ejected from Port Republic, Fremont attacked Ewell's advance guard at Cross Keys.
Three Federal brigades, supported by three more and outnumbering Ewell two to one, pressed down on the Confederate line. Eager to close with the Yankees, Brig. Gen. Isaac Trimble pushed his brigade of four regiments forward from the east end of the Mill Creek line. Trimble's men, one regiment each from Georgia, Mississippi, Alabama, and North Carolina, found cover behind a fence in a perfect position to ambush any Federals who pushed forward without caution.
Precisely such an incautious advance as Trimble anticipated soon moved into Confederate gunsights. Brig. Gen. Julius Stahel's brigade of New York and Pennsylvania troops moved toward Trimble's position without skirmishers and were gunned down at close range. The 8th New York Infantry lost 250 men, half their strength, in just 15 minutes. "I never saw men double up and fall so fast," one Alabama soldier recalled. Trimble's men, riding a wave of momentum generated by their repulse of the Yankees, pushed their advance to the north through the point where the Federal attack began.
For the rest of the battle, Ewell held his line above Mill Creek. His artillery deftly covered the approaches and blasted away at the uncoordinated Yankee attackers. An intense artillery duel lasted nearly six hours; one Ohio battery fired over 600 rounds, one round every three minutes for each gun.
Although not all of his front-line brigades were engaged, Fremont's casualties were well over twice Ewell's. Ewell pulled back to Port Republic that night, having held off Fremont for a day. Jackson would have the morning of June 9 in which to defeat the Federal force approaching Port Republic under Shields, without interference from the direction of Cross Keys.