Calamity in the Crater
Explosion and aftermath become synonymous with Petersburg combat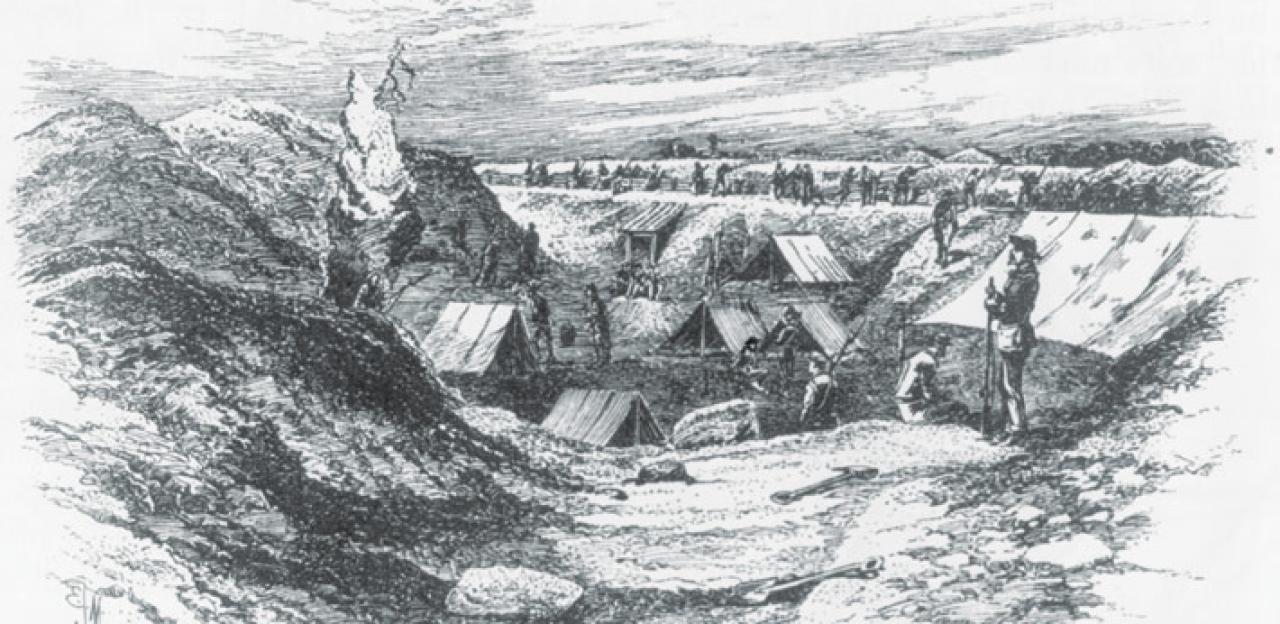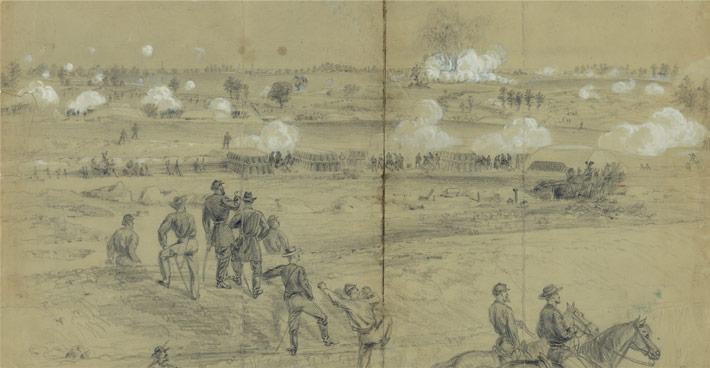 After weeks of inconclusive fighting at Petersburg, a vital point on the rail lines supplying the Confederate capital of Richmond, Va., Union troops looking to break the stalemate put their civilian skills to work in an attempt to break the impasse. Many members of the 48th Pennsylvania, part of Maj. Gen. Ambrose E. Burnside's IX Corps, were coal miners by trade. They proposed tunneling from the bottom of a ravine near their position into the rear of the Confederate lines and filling the mine with black powder. After the ensuing explosion, Union troops would be able to exploit the break in the Confederate line and bring a swift end to the war. But nothing went to plan and Lt. Gen. Ulysses S. Grant called the July 30, 1864 Battle of the Crater "the saddest affair I have witnessed in this war."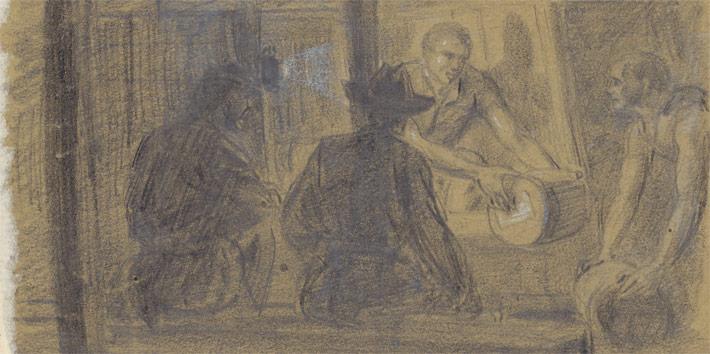 Grant and Maj. Gen. Ambrose Burnside approved the plan, and the men of the 48th Pennsylvania, led by Lt. Col. Henry Pleasants, proceeded to dig a 510-foot tunnel beneath the Confederate position near Cemetery Hill, southeast of Petersburg. The men lacked the proper tools for their work and improvised digging tools from crackers boxes and mining picks from straightened army picks. The mine was completed on July 23.

On July 27, the mine was charged with four tons, or 8,000 pounds, of black powder. The powder, arranged in two lateral galleries, was sandbagged to direct the explosive force upward. The men spliced two fuses together to form a 98-foot line. On July 30, they ignited the fuse.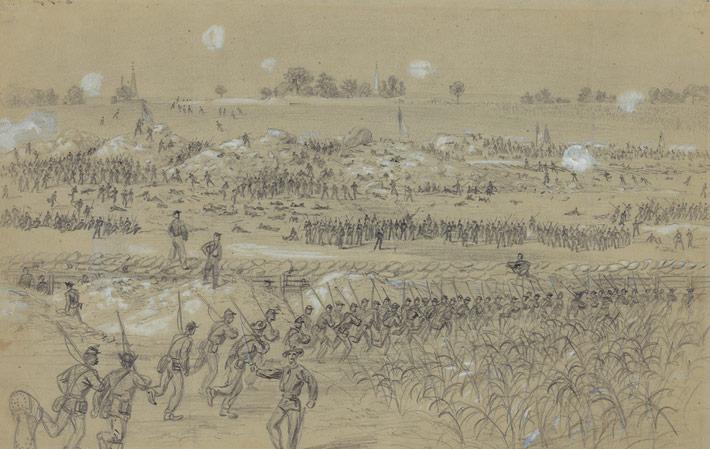 Although the blast immediately killed 300 South Carolinians, Union troops failed to properly execute the rest of the plan. Their assault was slow and disorganized, with poor communication and leadership contributing to the disarray. The attack, meant to break quickly through the line and into Petersburg, was repulsed by merciless counterattacks. Confederate troops, led by Maj. Gen. William Mahone, repaired the breach in the line caused by the explosion. Members of the United States Colored Troops, among the first wave of Union attackers, were the target of particularly brutal Confederate retaliation.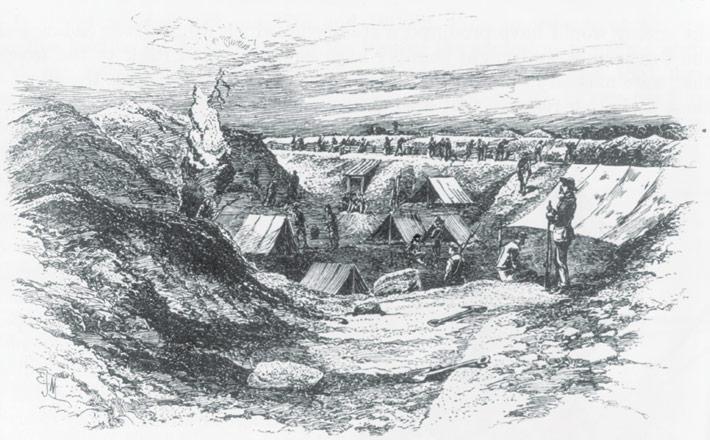 Eight more months of trench warfare followed the Battle of the Crater, and Burnside was relieved of his corps command for his role in the debacle. His leadership was considered a failure, as the action resulted in 4,000 Union casualties and only 1,800 Confederate casualties.
Related Battles
Battle Facts
Petersburg, VA | July 30, 1864
Result: Confederate Victory
Estimated Casualties
5,289
In This Issue of Hallowed Ground